Save Money on Groceries with Printable Coupons!
Smart shoppers can save big every week by using the latest coupons. With the growth of smartphones, loyalty programs and mobile tech, there more and more ways of getting your coupon on, but don't overlook the savings you can find through printable coupons! I love them so much – and have saved so much money with them over the years – that I keep TWO coupon portals on the site for everyone to use! Here's everything you need to know to find the bests deals, week in and week out, for you and your family!
OPTION #1 – Print coupons from Coupons.com!

On that page, you can either scroll through and select the coupons you like, or else narrow your choices by category (Baby & Toddler, Beverages, Foods, Household, etc.)
When you click on the coupons you like, the portal will track them and add them to your list.
Once you've selected the all best coupons for you and your family, just click on the Print button in the upper right corner of the page.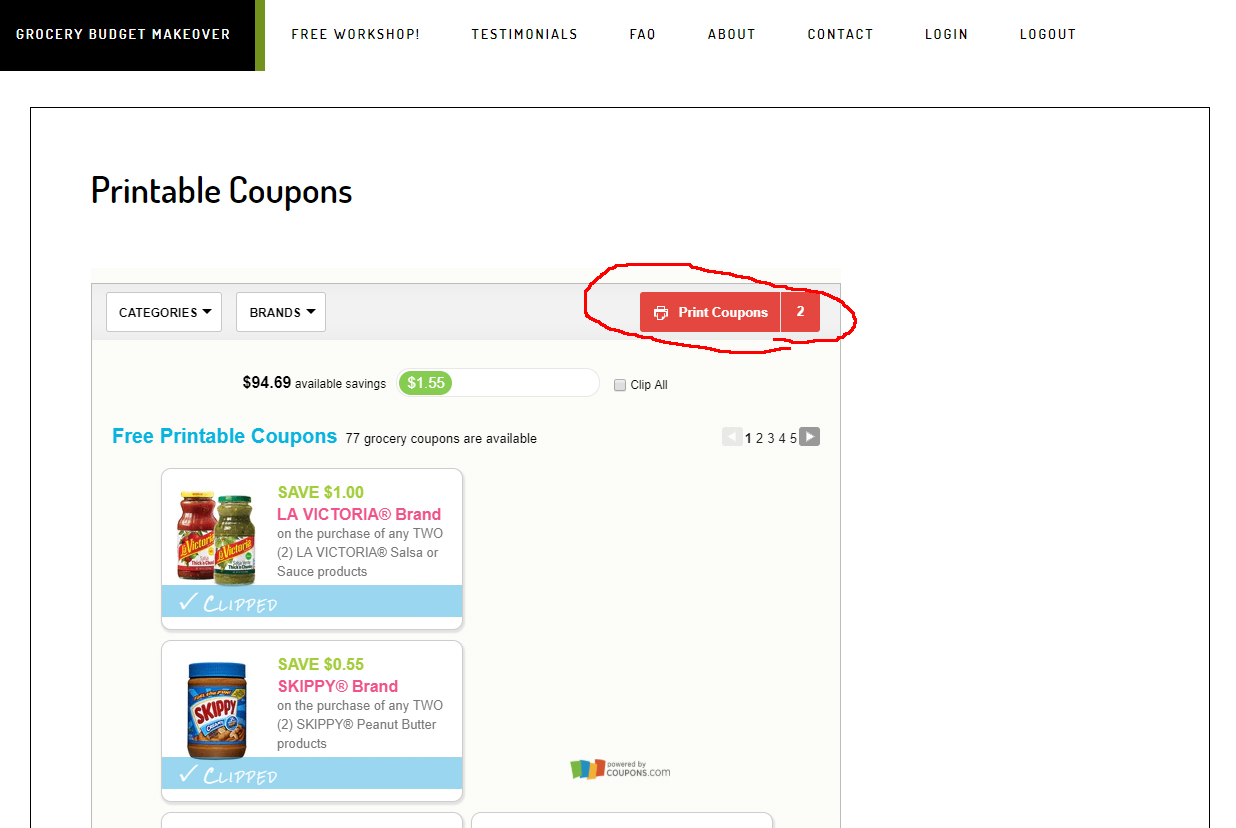 The first time you use the portal, you'll be asked to verify your device. You just put in your mobile phone number and a verification code will be text via SMS. Enter that code, and you're all set.
Once you're device is verified, the coupons will open in a new page, and you can print it just like any other webpage. Easy-peasy and a real money-saver!
Option #2 – Our new coupon portal!
It's also really easy to use and offers a different set of coupons to save you money.
Here's what that page looks like: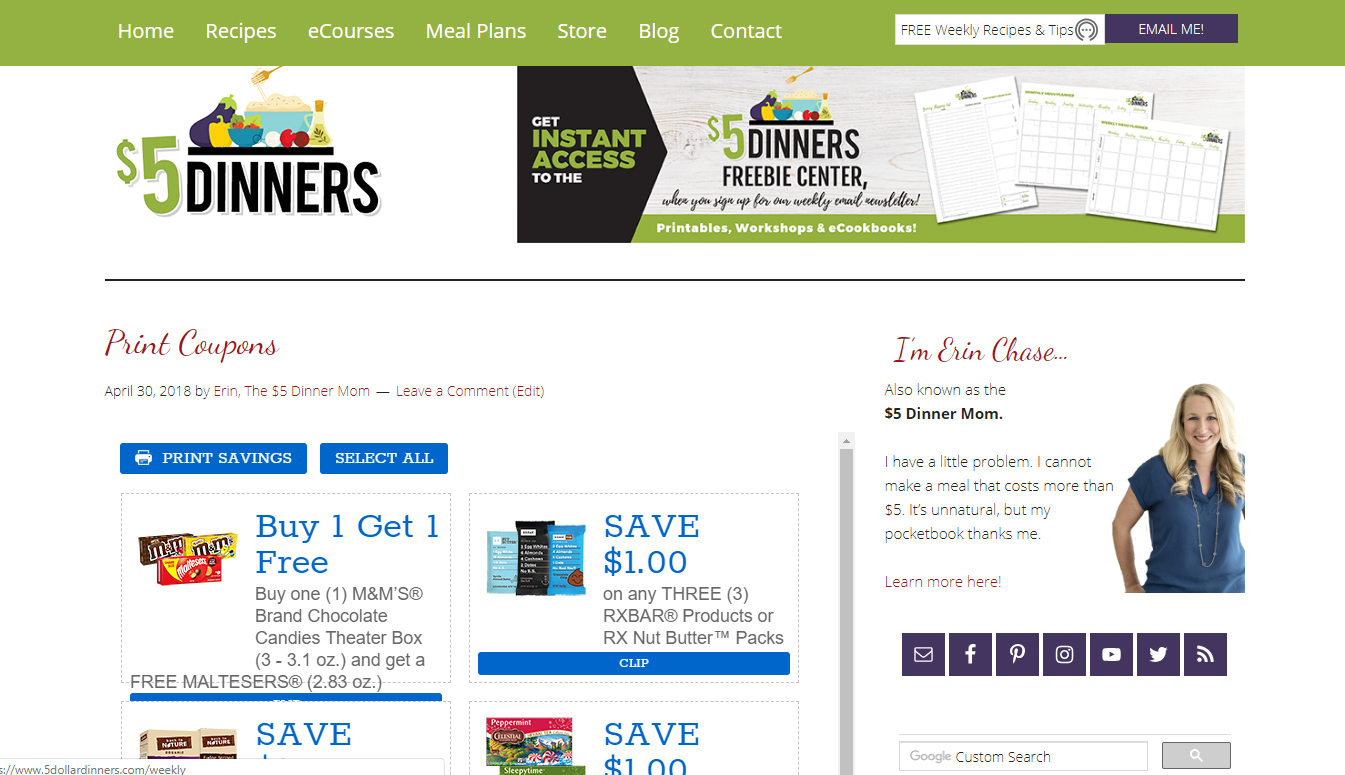 Just click to "Clip" the coupons you like and when you're ready, click the button to print them up.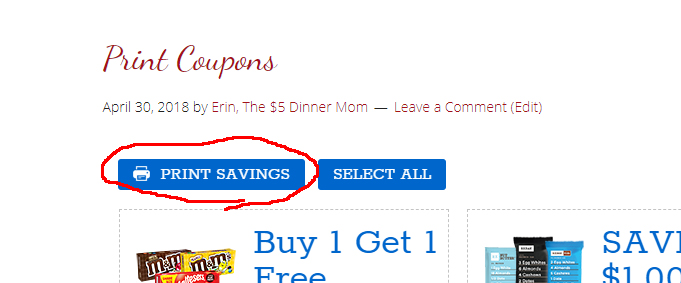 Together, both coupon options will help you save money on the items you want and need for your family, and don't cost you anything but the time it takes to choose the ones you need to use!
Happy Savings!!!
xo
Erin