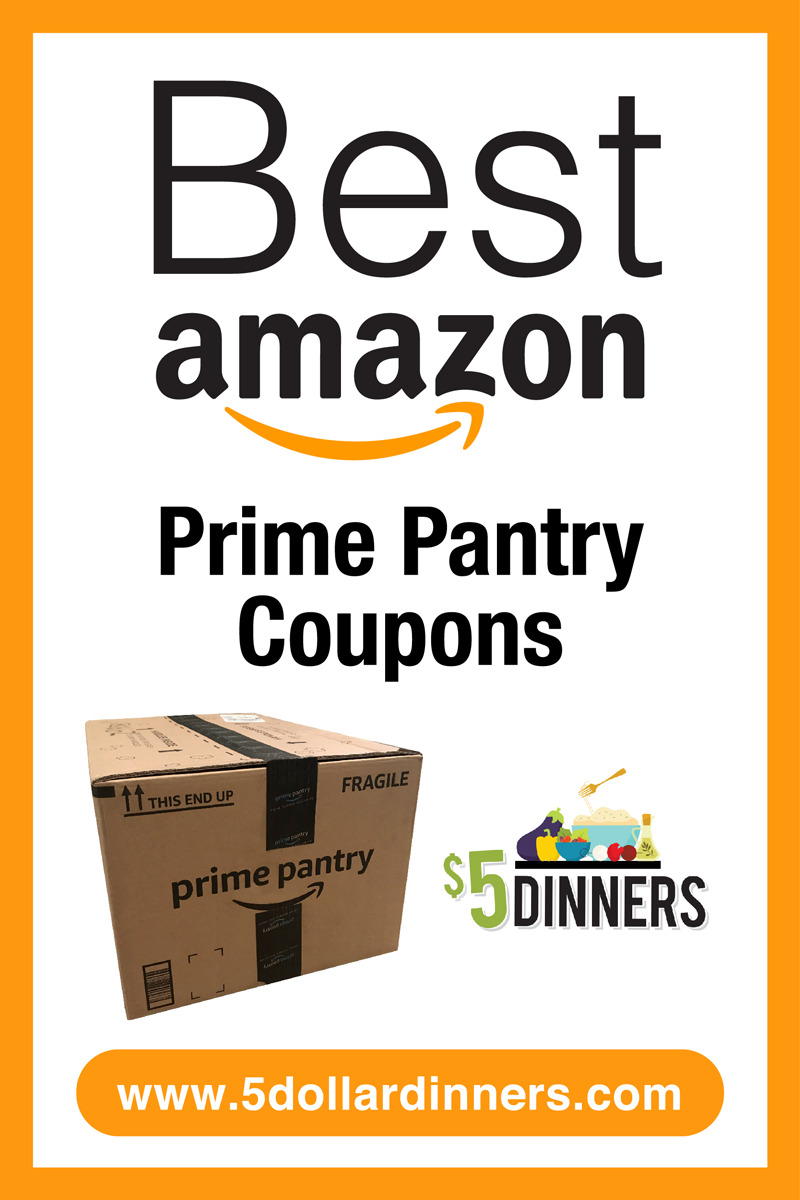 Did you know that you can clip coupons for items in your Prime Pantry box?
And you can save a lot of money with them too! Add in the convenience and time-savings of having your stuff delivered to your door, and it all adds up to Amazon being a terrific addition to your arsenal of strategies to save your time and money.
There are thousands (yes, THOUSANDS!) of coupons available for food and grocery items, and LOTS of other categories! So many coupons! So many categories! SO, SO MANY! It's a good thing I'm sitting down to write this; looking at all these great coupons makes my head spin!
The coupons change every few days and you can really save big on some items. My biggest "score" was a woman's razor with 4 refills for $1.63 after $3 coupon!
There are Prime Pantry Coupons available for grocery, household, cleaning, beauty, baby and more…
There are SO MANY, in fact, that it's easy to get overwhelmed by them all and lose your focus. Not to worry; I got you! Here's the scoop on how to find the current Amazon coupons that are the best fit for YOU and YOUR family: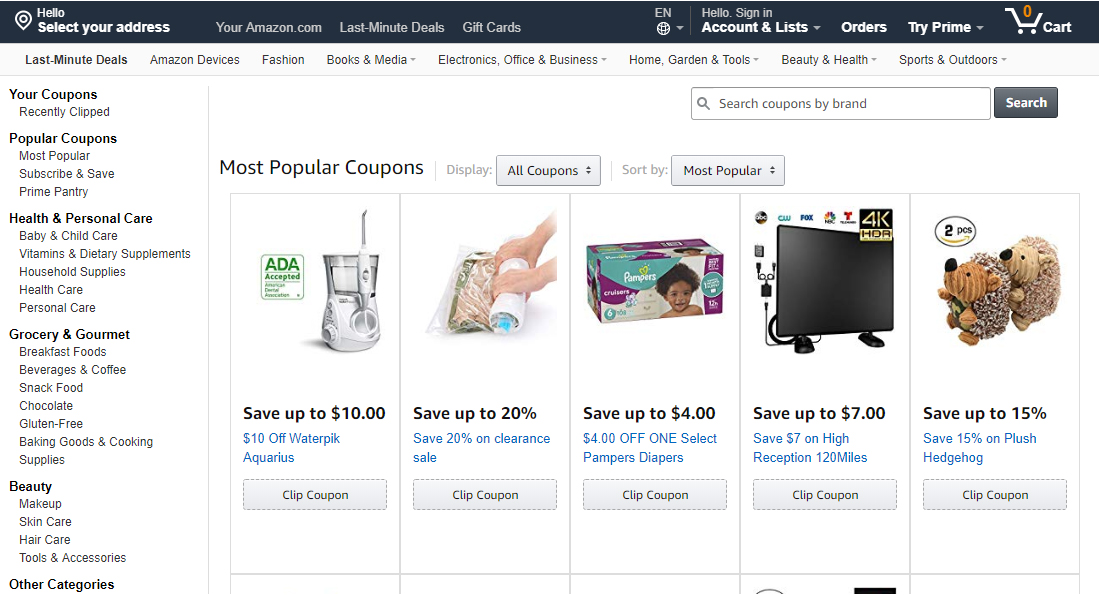 Once you're there, just select the Prime Pantry category, and then select how you want those coupons sorted. You can choose Oldest, Expiring Soon, Most Popular and Discount Percentage. I like to sort by

Discount Percentage

to see the biggest savings first, and sometimes by Most Popular.

Then you just scroll the list and click on the coupons you want to use and add that item to your shopping cart. Easy as pie!
SEARCH COUPONS
And if you want to know if there's a current coupon for a specific product, that's easy to find out too!
In the same area of page, there's a search box:

Just type the name of the product you're looking for, and if there's a coupon available, it will show up in the results for you, saving you LOTS and LOTS of time and eyestrain over scrolling through the thousands of coupons and hoping to spot the one you're after!
Also, there are other Prime Pantry Deals and Offers, such as "Save $6 when you buy 5 items," available here.
Note: to use the Prime Pantry option, you must have an active Amazon Prime account. If you aren't signed up for Prime, you can learn more and sign up here. And a heads-up for current Prime Pantry users, Amazon has shifted to a monthly subscription service model. After a 30-day free trial period, Prime members pay $4.99/month for Prime Pantry. All the details can be found here.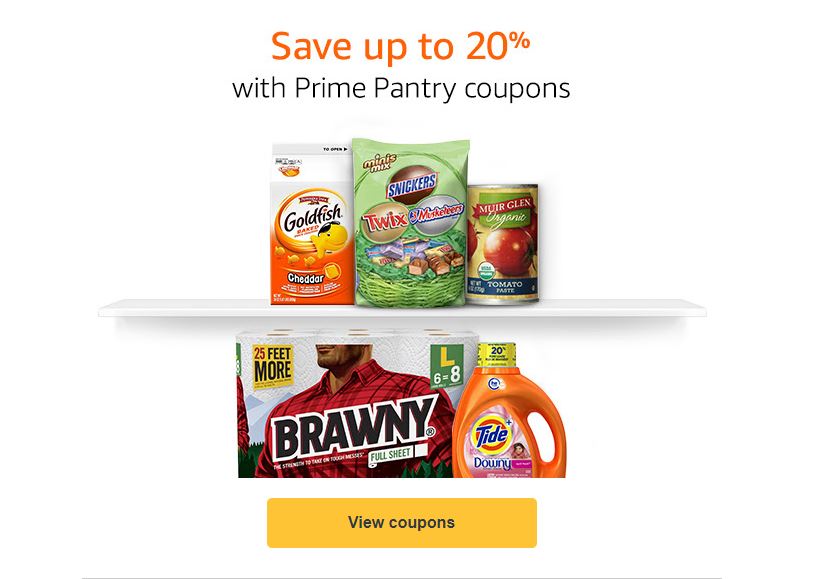 Amazon Prime & Subscribe & Save Program
Another great option for added convenience is to take advantage of Amazon's Subscribe & Save option when it's offered on products you need and want on a regular basis. Delivery will occur at the increments you select and you can skip deliveries or cancel that delivery subscription at any time. Learn more about the different Subscribe & Save products here. AND, some of the Subscribe & Save Products have coupon discounts on your first order too! Complete list here
Lastly, there is a discount for anyone who holds a valid EBT card, tap below to learn more about that program.
Disclosure: This post contains affiliate links to products on Amazon. Thanks for supporting $5 Dinners.
Disclaimer: As an Amazon Associate, I earn commissions on qualifying purchases. Reviews, opinions are my own.