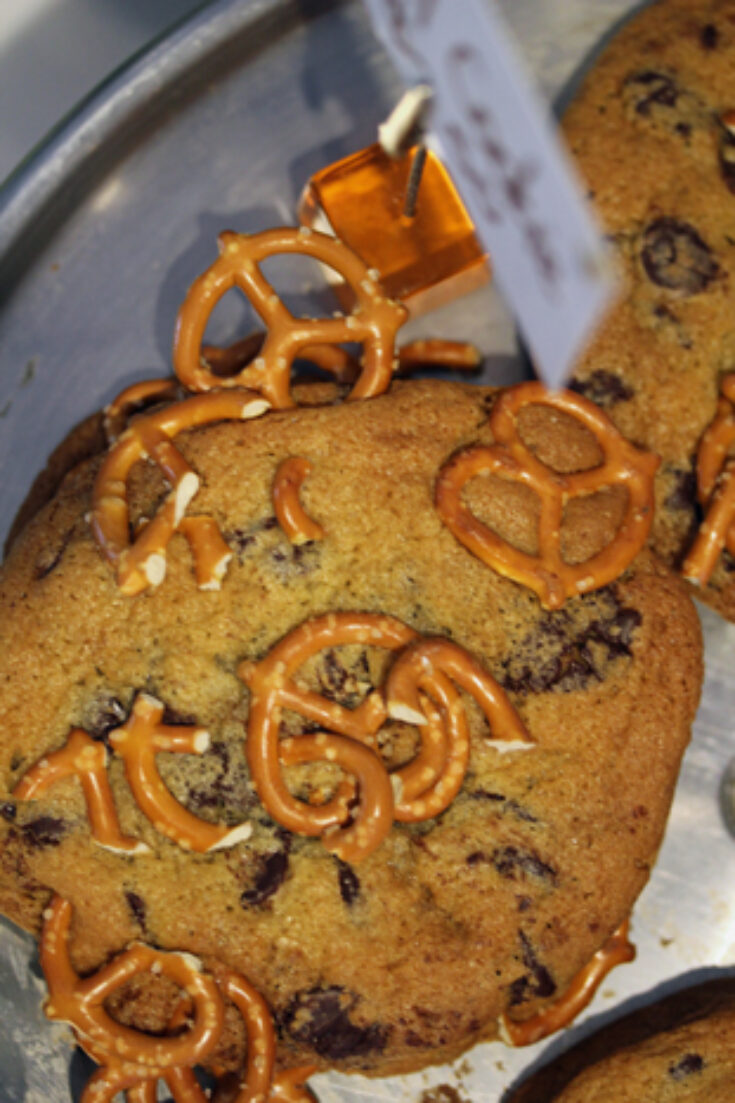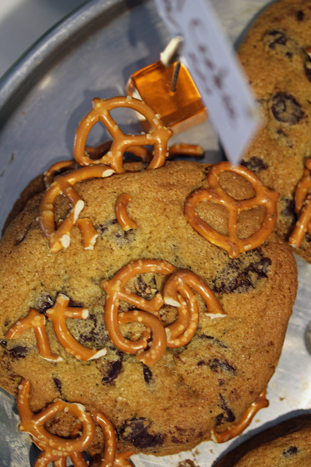 When I was in Chicago last week, my sister-in-law took me to a favorite bakery in her neighborhood, Bake°. It is adorable, cozy little spot that reeked of butter upon opening the door.  And when I say, reeked…I mean it in the most delicious way possible. I don't do much baking with real butter. So the smell of the buttery baked goods was deafening.
(That is, if a smell can be deafening!)
Another great part about this bakery…it's owned by a fellow mom entrepreneur, so she has toys on hand for any little ones that come into the bakery. She also had oodles of fresh fruit for sale, and regularly serves quiche and other breakfast goodies, in addition to all the delicious buttery treats.
I decided that these pretzel cookies needed to have a little quality control run on them. You know. Just to be sure. And who better than to run this quality control than yours truly.
Before I took my first bite, I wasn't totally into the concept…even though both my sister-in-law and my brother-in-law said they beat out any "plain" cookie any day of the week.
After the first bite, I was sold.  Loved the salty-sweet balance, and the additional crunch.
Totally sold.
So sold, that I had to share them with you.
What do you think?! Cool concept?! Would your kids like them?!
Let us know if you try them out!!!