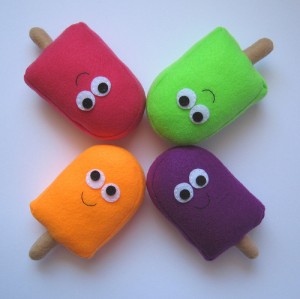 So it appears that boy #1 managed to catch strep throat from boy #2.
I can't say that I'm surprised. After all, boy #1 did drink from boy #2's cup just minutes after I warned him not to.  (And when the time is right, we'll have the 'natural consequences' talk that will go something like this…Remember when mommy told you not to drink from your brother's cup so you don't get his germs and get sick...)
I had grandiose plans of getting outside and grilling some Apple Juice Brined Pork Chops from The $5 Dinner Mom Cookbook, but I tossed them out the kitchen window around 4 o'clock.
While we will most likely have leftover pancakes and smoothies for dinner, I might just throw out that idea too and just let the kids have popsicles and ice cream for dinner.
Because that's what I would want to eat if the back of my throat was on fire.
Got any favorite "comfort foods" when the kiddos are sick?!? Do share, because we are almost out of popsicles!