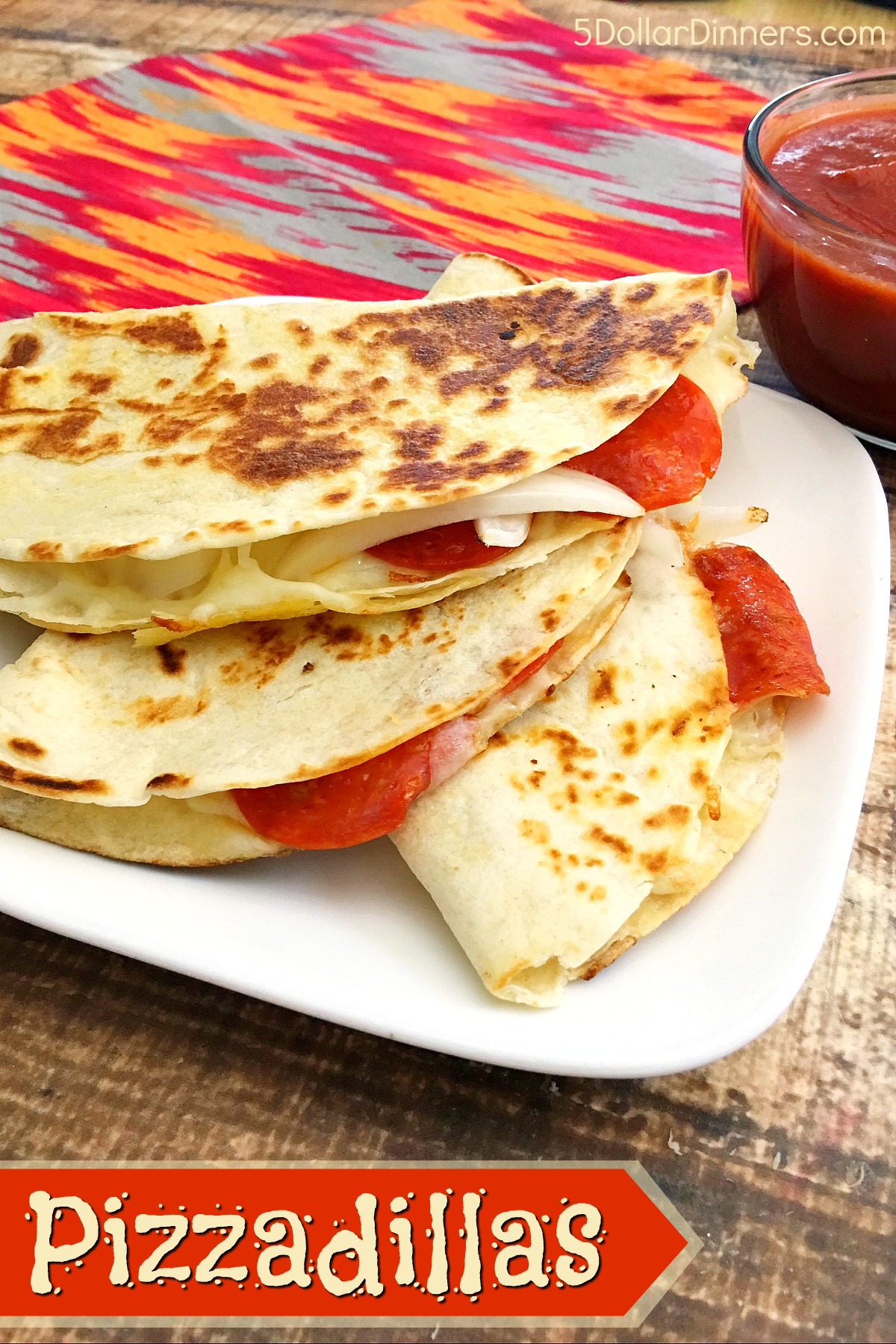 When you want pizza, but don't feel like making it. Or don't feel like another call for delivery. And you don't want frozen…again.
Make these babies instead.
WAY WAY WAY cheaper than any of the above listed pizza alternatives and super easy to 'personalize' with your favorite toppings and pizza flavors.
With my boys, I set up a 'pizza bar' and they can choose what goes into the pizzadilla! It's the closest to 'short order cooking' that I'll ever get!
Yum-to-the-yum!!!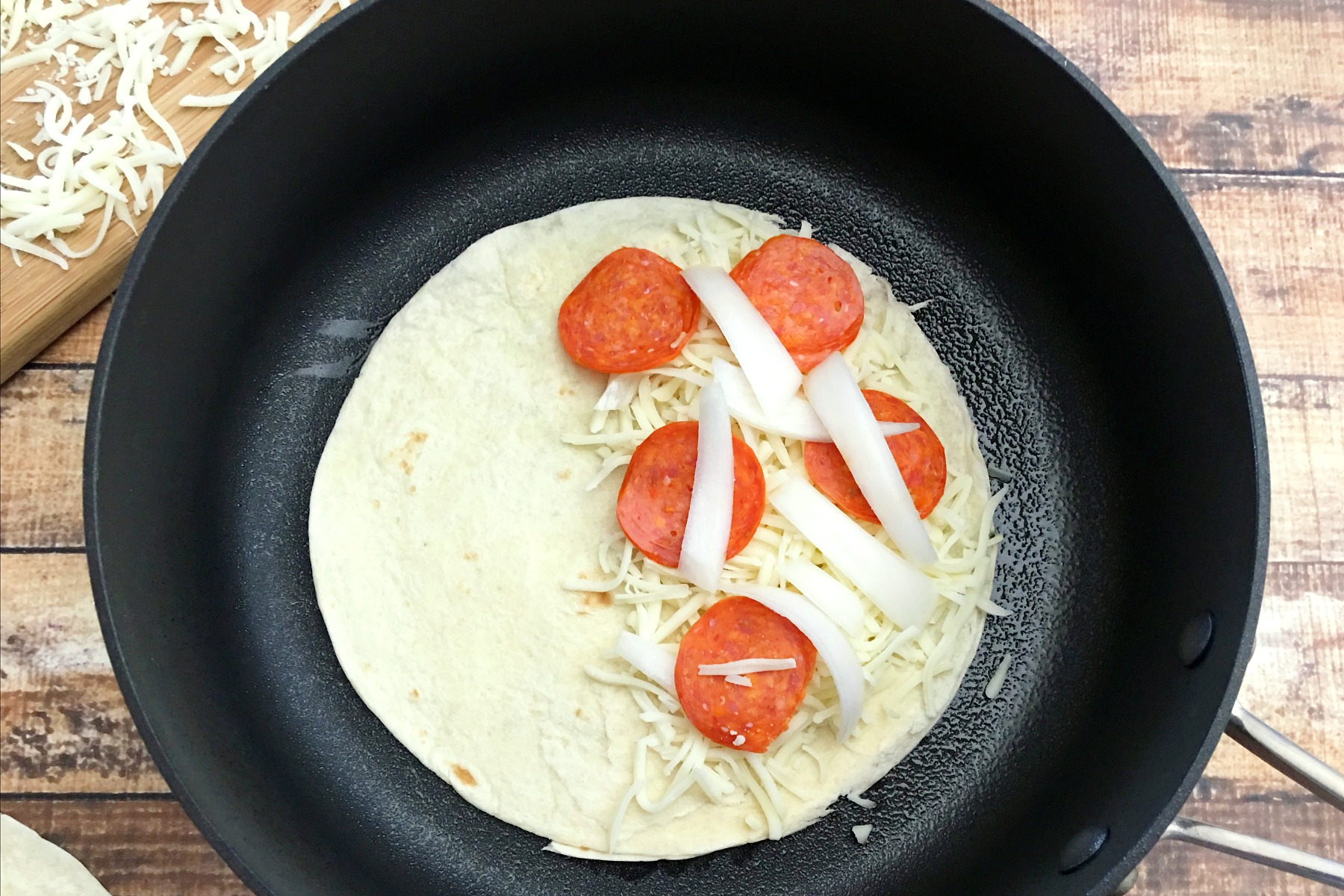 The easiest way to cure the pizza craving without the cost of delivery!
Ingredients
8

soft taco size flour tortillas

1

cup

shredded mozzarella cheese

1

package

sliced pepperoni

1

white or red onion, sliced

1

cup

marinara or pizza sauce

Additional pizza toppings like cooked sausage, chopped green peppers, black olives, etc., as desired

Fresh veggies, as side dish
Instructions
Heat a large skillet over medium heat. Spray with non-stick cooking spray.

Place a flour tortilla in the center in the center of the skillet.

Add cheese to one half. Lay the pepperoni, onions, and preferred toppings on top of the cheese. Fold the empty tortilla half over the filled side. (You could also saute the onions first, if you prefer them softer.)

Cook for about 2 minutes on each side. Repeat with remaining tortillas.

Slice with a pizza cutter. Heat marinara or pizza sauce, if desired.

Prepare fresh veggies.

Serve Pizzadillas with a side of sauce and fresh veggies.