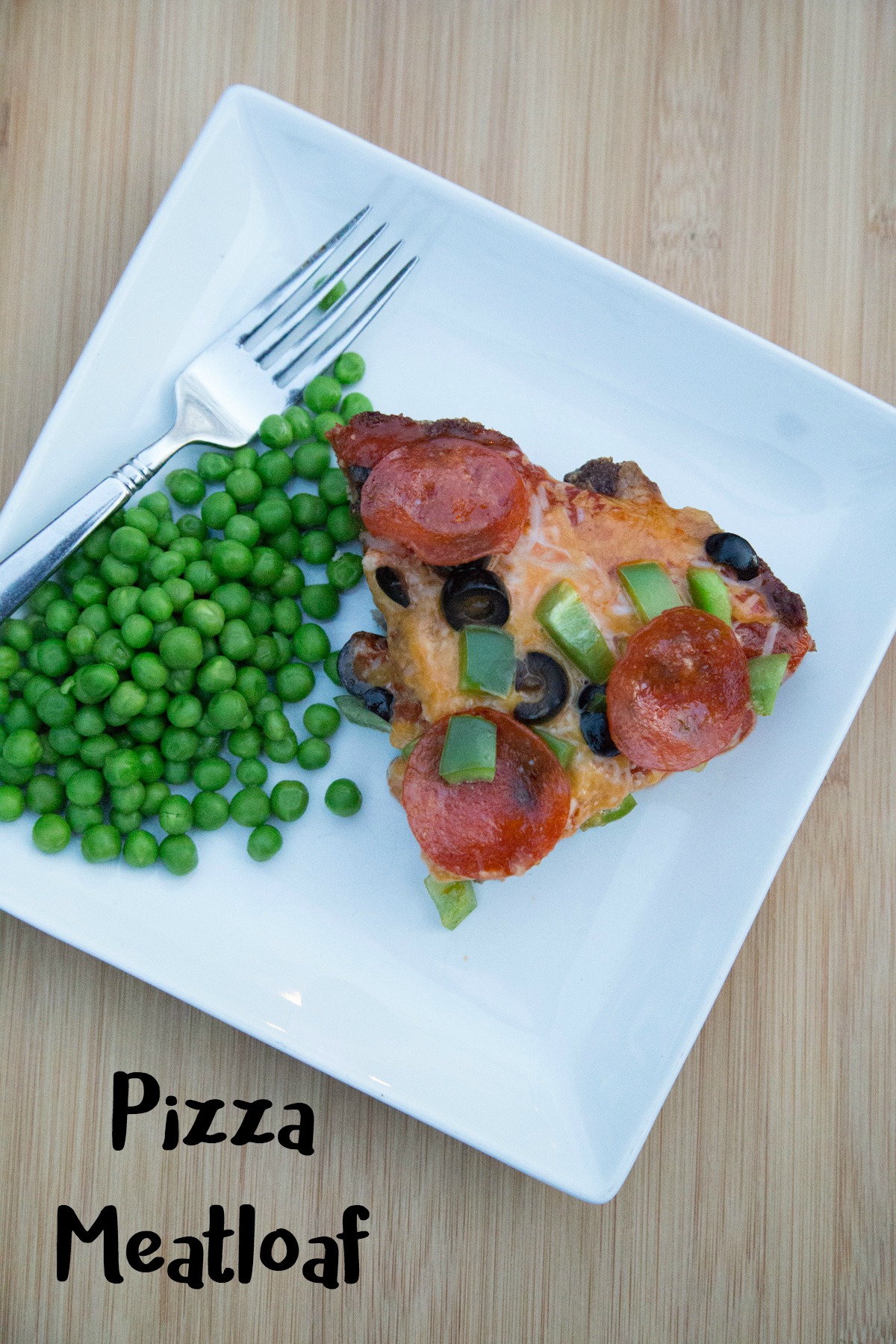 Here's one for my meat loving friends!
Yes, you're reading and seeing this right…it's meatloaf. With a pizza topping.
And it's just amazing.
Polished, we polished our plates when we had this one!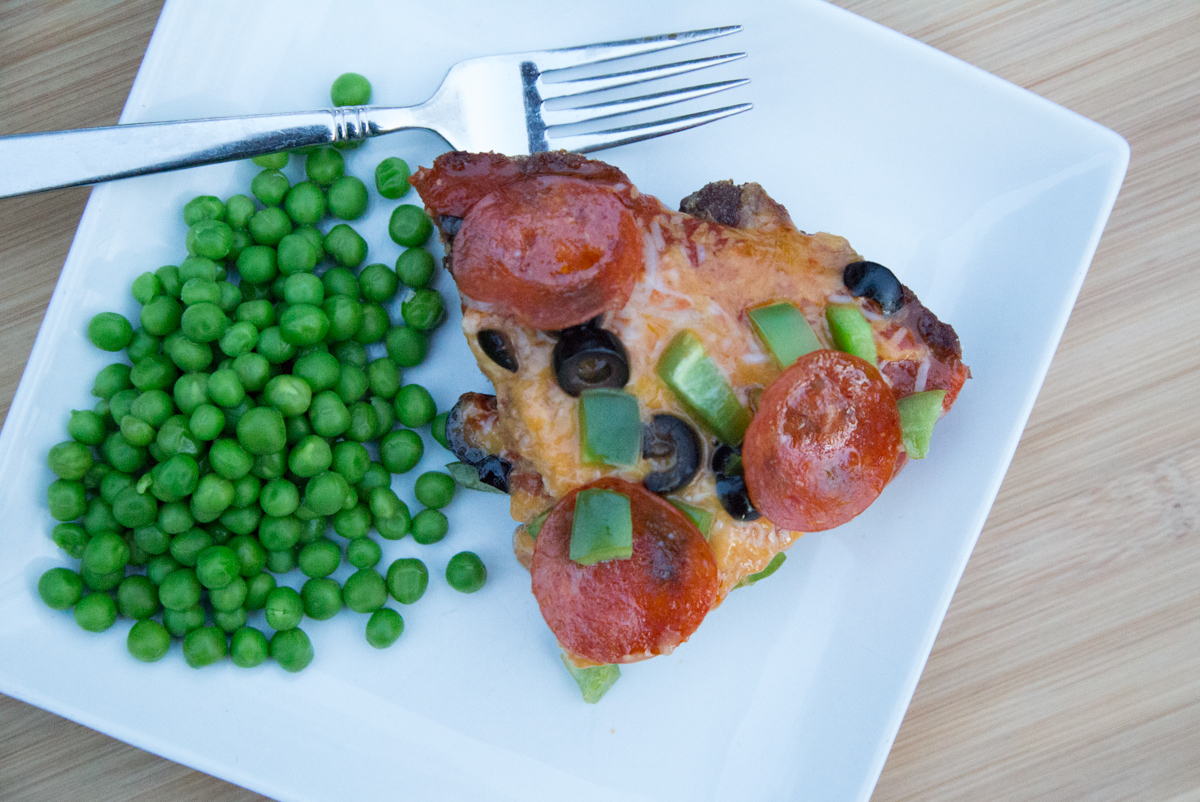 The boys loved this. They decided that it had a bit of a spaghetti taste (I think this would be the pizza sauce with the beef combo.) And they thought it was great that it had pizza on top!
A new kid favorite from our table to yours…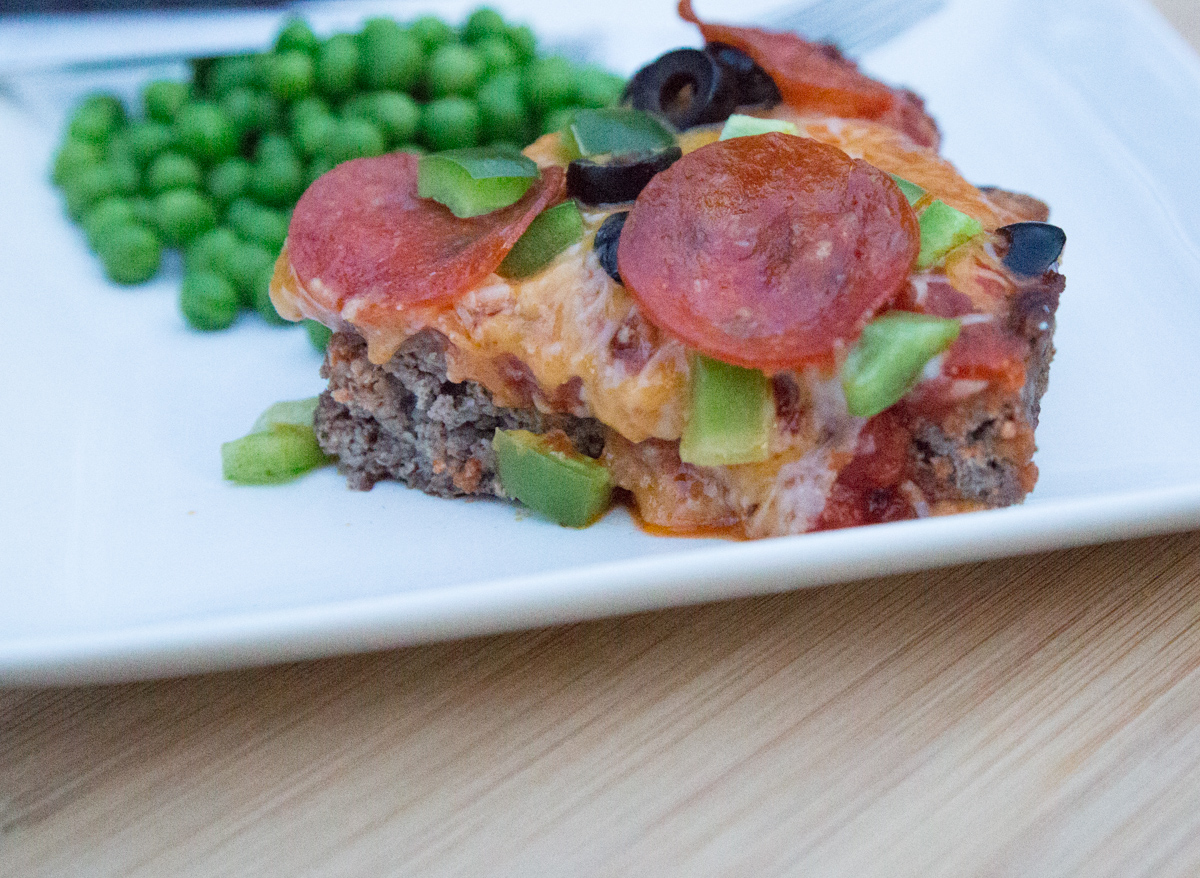 Also, this is easy to make gluten-free by subbing in gluten-free breadcrumbs!
Here's the recipe for you…
When the best of two worlds combine... you get pizza meatloaf!
Ingredients
1 1/2

lbs

lean ground beef

1

egg

1/2

cup

breadcrumbs

1/2

cup

pizza sauce

2

cups

shredded mozzarella or cheddar cheese

Pepperoni & other favorite pizza toppings

Fresh veggies, as side dish
Instructions
Preheat oven to 400 F.

In a mixing bowl, combine the ground beef, egg and breadcrumbs. Add the meat mixture to a 9" round baking dish and press evenly into the dish.

Bake in the preheated oven for 40 minutes, or until meatloaf is cooked through in the middle.

Note: if need be, scrape off any extra fat from the top of the meatloaf, before adding pizza toppings.

Once meatloaf is baked, spread the pizza sauce directly onto the "meatloaf crust," then add shredded cheese and preferred pizza toppings.

Return to the oven for 10 minutes. Cut into "pizza slices" to serve.

Prepare veggies.

Serve Pizza Meatloaf with veggies.