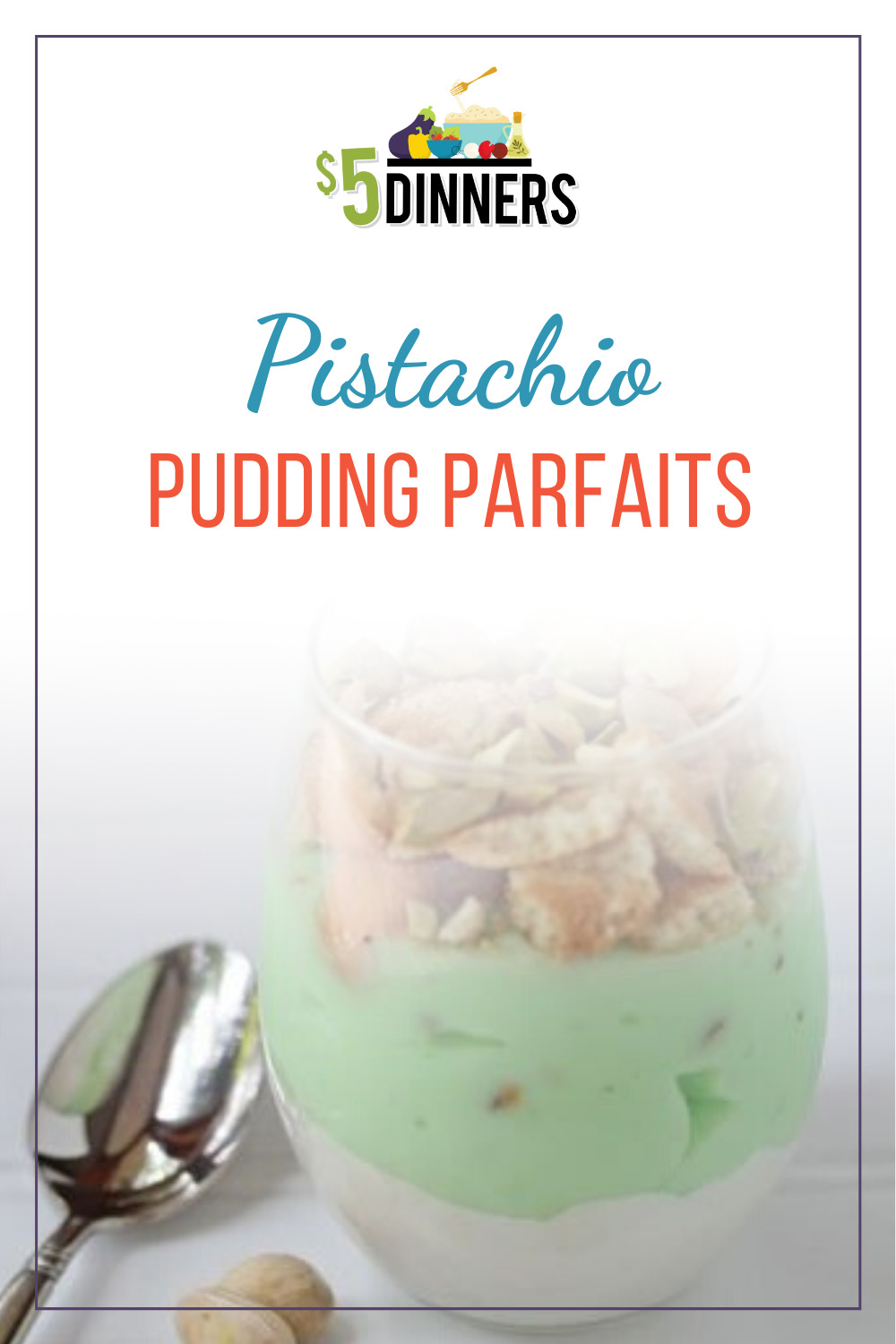 This one is for my husband.
He went to the grocery store recently on a hunt for pistachio ice cream…he doesn't do this often…but he was really craving it, so he went. But he returned home with some kind of "neopolitan," although it wasn't neopolitan, per say. It was a combination of something, something and pistachio. And he proceeded to then only eat the green pistachio ice cream out of the container…leaving the other 2 colors behind. It was kinda sad.
Feeling bad for the fact that he couldn't find pistachio only version ice cream, I decided to whip up a little treat for him. In the form of a pudding parfait…close enough, I suppose!
(And next week, when I hit the grocery store, I'm gonna find the freezer section manager and ask where the pistachio ice cream is…because I know it's out there. In its own box.)
Happy sweet summer treating yourself y'all!
A delightful summer treat!
Ingredients
8

oz

Cool Whip

2

oz

cream cheese, softened

1/2

cup

powdered sugar ($.25)

2

packages Pistachio instant pudding

Handful of Pistachios, crushed

Handful crushed vanilla wafers for each serving
Instructions
In a bowl, whisk together the whipped topping, cream cheese and powdered sugar.

Prepare the pudding as directed.

Layer the cool whip combo, pudding and pistachios-wafers into serving glasses.

Serve chilled on hot summer evening.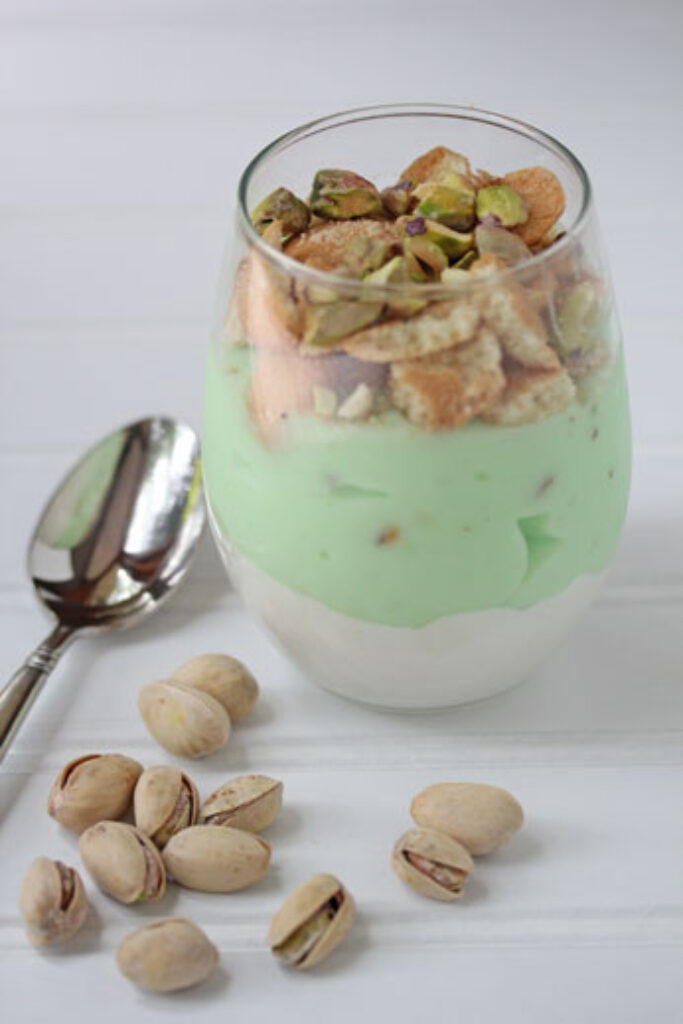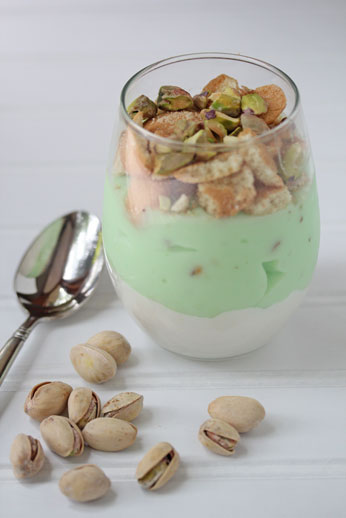 Other Favorite Parfaits