This is the true definition of a multi-purpose product, plus you get the best quality for an affordable price!
This one is a toss-up my friend…
Which do I like more???
The powerful clean of PINALEN®…or the one and done approach to cleaning with PINALEN?! Or maybe it's the amazing cleaning power at such an affordable price?!
Can it be a tie between all three?!
Because it's definitely a tie.
If you are looking for the best cleaning product to take care of your home and vehicles, look no further…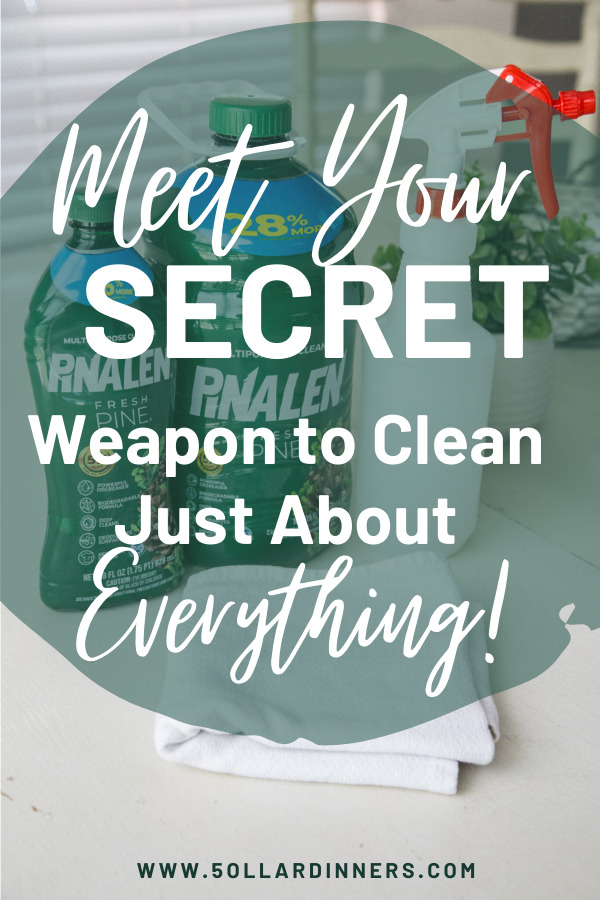 Use above image for HERO
The Power of Real Pine Oil
PINALEN Fresh Pine is made with real pine oil. It contains five times the amount of real pine oil as other leading pine cleaners!
The real pine oil gives it both an aromatic real scent, along with powerful cleaning power.
The formula is biodegradable…yay!
The pine oil is ethically harvested (no trees are harmed in its extraction!)
I value and appreciate the sustainability focus of PINALEN and it's parent company AlEn USA!

Multi-Purpose: 180 Ways to Use PINALEN In and Around Your Home and Car
There are 180 proven ways to use PINALEN cleaners, and I want to highlight a few here.
First, it's important if you are making your own PINALEN spray or solution, to follow the directions on the bottle. (More on this below.)
There are different solution amounts for different kinds of cleaning tasks.
Before I walk you through the ways I use it in my house, I want to highlight the 4 main uses of PINALEN:
Deep Cleans – floors and floor mats
Tough on Grease – vent hood and stovetop
Eliminates Bad Odors – musty towels, sports uniforms/gym clothes, and mops
Removes Stains – clothes, carpet, and walls
Note: Do not mix PINALEN with other household cleaners.
How I Use PINALEN Around My Home
Now, give me a minute and let me show you a few ways that I use PINALEN around my house (and car!)…watch below.
Here's a recap of the places that I use PINALEN around my home.
Vent hood
Stovetop
Grill surfaces
Laundry – remove musty smell from towels
Laundry – removing stains
Car mats
Car carpets
Car tires and rims
Car dashboard
Basketball
Tools
Garage entry door
Soaking and deodorizing mop
Game pieces
Beyond what I share in the video above, check out these other ways you can use PINALEN:
Deodorize tennis shoes in washing machine
Deodorize pet areas
Deodorize toilet bowl
Remove candy/gum from furniture
Removes stains from seat belts
Removes wine stains from knit sweaters
Removes lipstick stains from clothing
Removes baby food from bibs/clothing
Removes grease from glass
Removes grease from stair rails
Cleans grease from bicycle parts
Cleans grease from leather purses
Cleans dust and dirt from fans
Cleans mud from boots and shoe soles
Cleans dirt from cell phone cases
Cleans dirt and soot from windowsills and window screen cases
Cleans handprints off glass
Cleans pool table fabric
Cleans laminate flooring
Cleans linoleum flooring
SEEEEEEEEE…amazing how many ways you can use this in your home. It cleans (almost) everywhere and everything!
In addition to PINALEN Fresh Pine, there is also a set of PINALEN Max Aromas with these amazing fragrances:
Ocean Breeze (blue)
Floral Delight (pink)
Lavender (purple)
All of these choices will infuse a delightful aroma into your home/vehicle.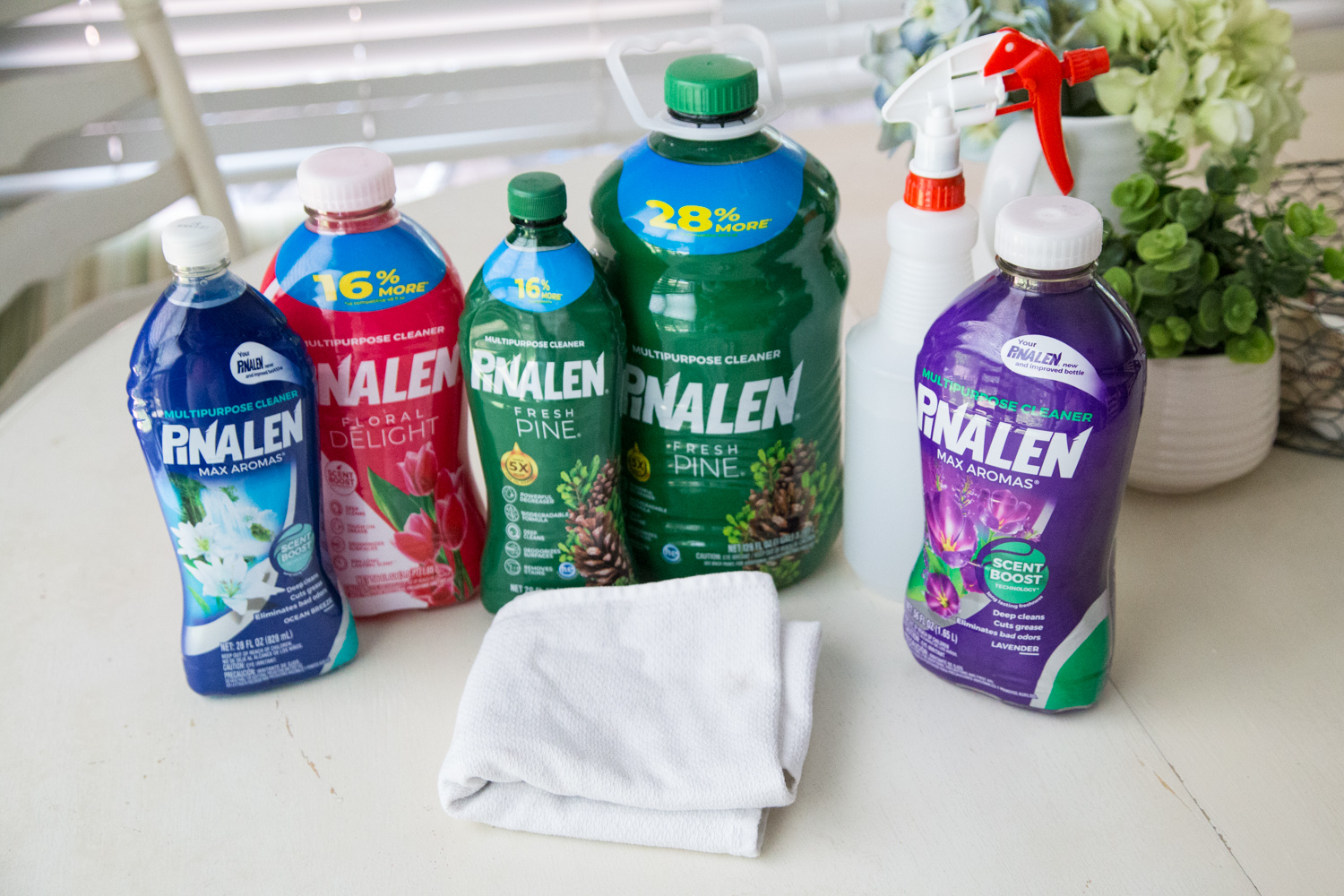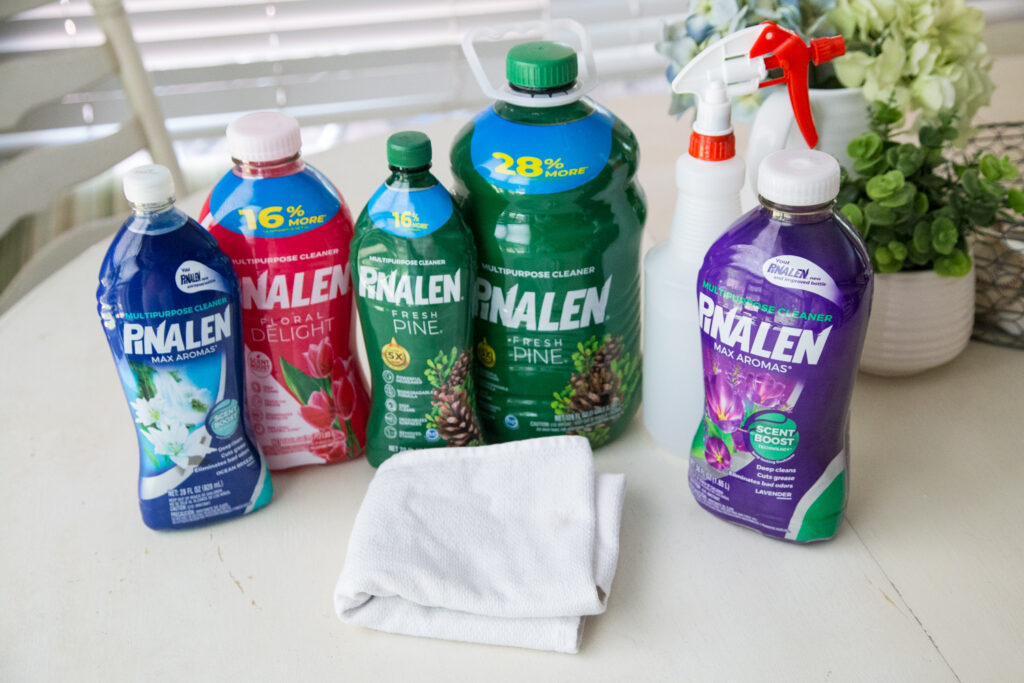 How to Make your Own Cleaning Sprays with PINALEN
I have different sprays around my house and here's a quick look at how to make them.
Add water to spray bottle.
Measure the amount of PINALEN to add, based on the recommendation on the bottle and their website.
(The spray bottles I have include oz. markings, so I use those when measuring and adding. If needed, use a measuring spoon/cup with funnel.)
Add PINALEN. Give the bottle a swirl and shake to mix together.
Spray and start cleaning!
Where to Find PINALEN Near You
You ready to start using PINALEN in your home!!! It's time to get a bottle and put it to work.
Visit PINALEN.com, and click on "Find a Store" to find a local retailer near you.
Now, let's cleeaaaaaannnnnnn!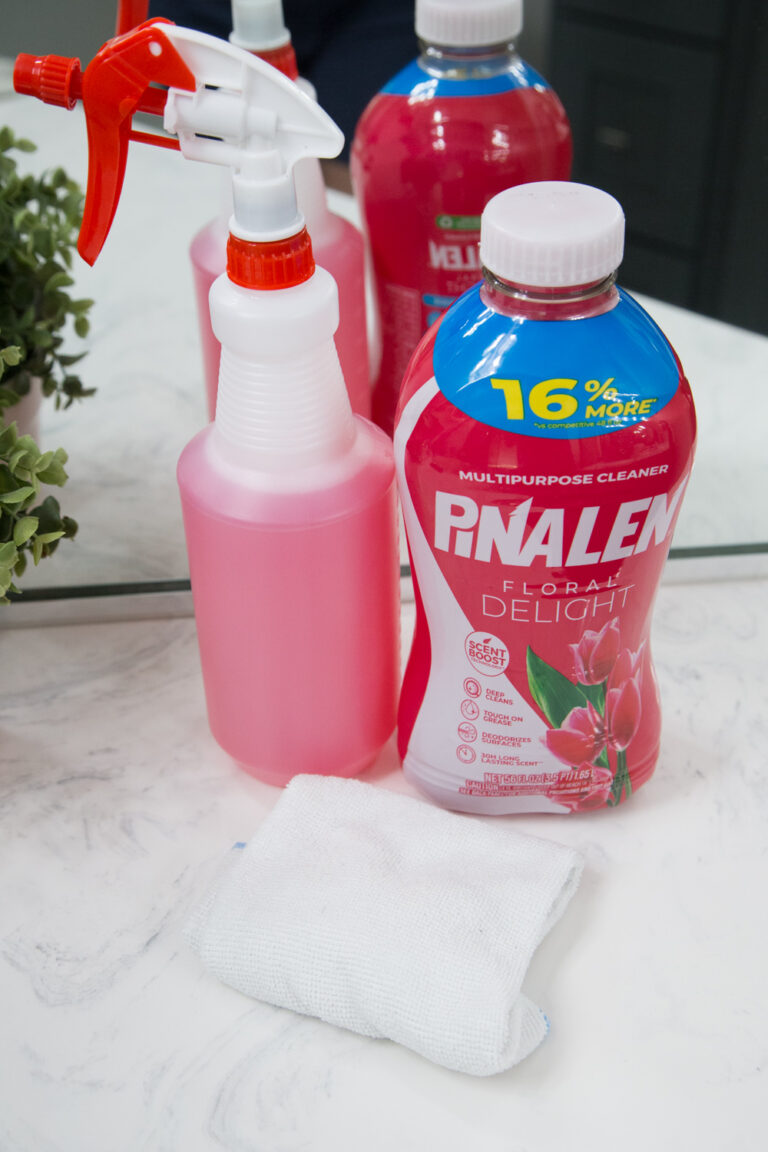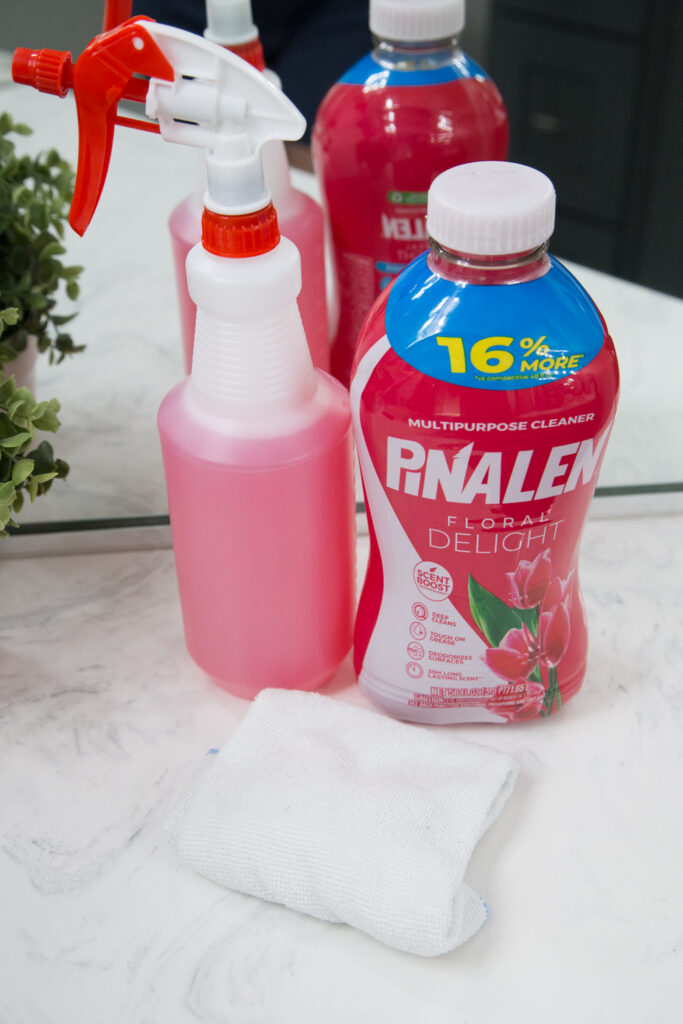 Disclaimer: This post is brought to you by AlEnUSA and PINALEN. Opinions and thoughts are my own.
Disclaimer: As an Amazon Associate, I earn commissions on qualifying purchases. Reviews, opinions are my own.