Peppermint Muddy Buddies ~ A Great Homemade Holiday Gift!
I've put a peppermint-y spin onto the classic "puppy chow" or "muddy buddies."
And it's uh-mazing. Irresistible.
Like, you might need to make an extra batch just for yourself. And more if you plan to share with the kids. So, it kinda ends up looking like this…
2 batches – holiday gifts
1 batch – ME
1 batch – rest of the family
I'm kidding. Not really.
Make extra, you'll be glad you did!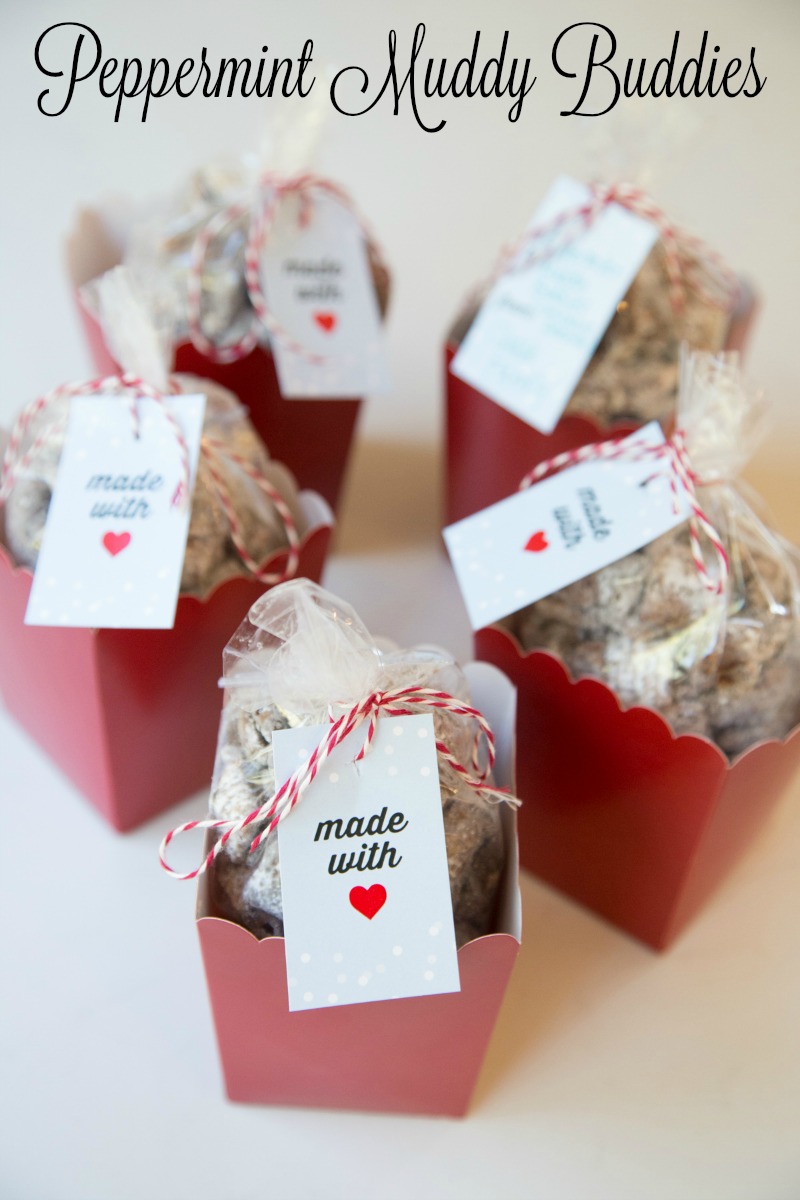 Here's a few shots that I shared on Instagram stories!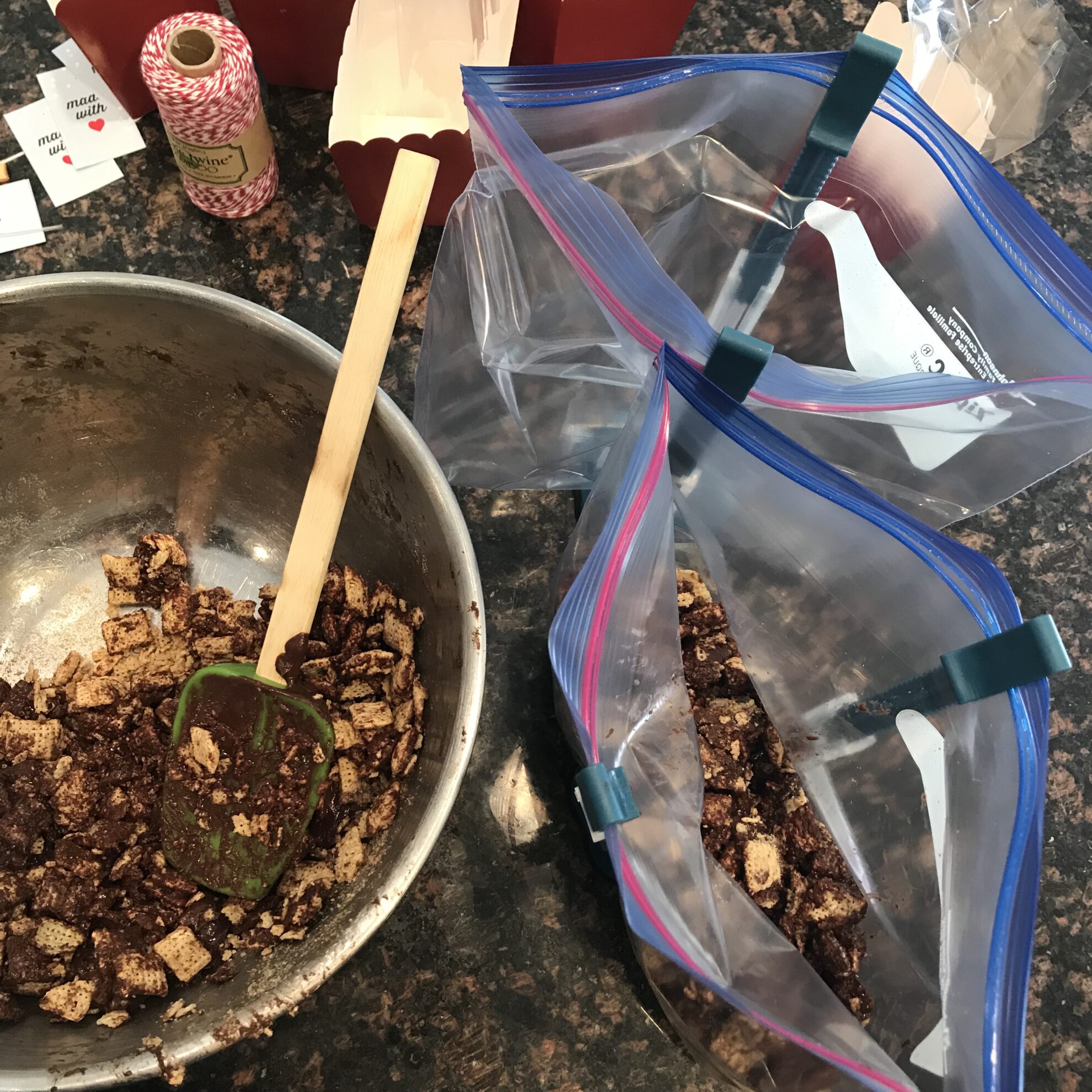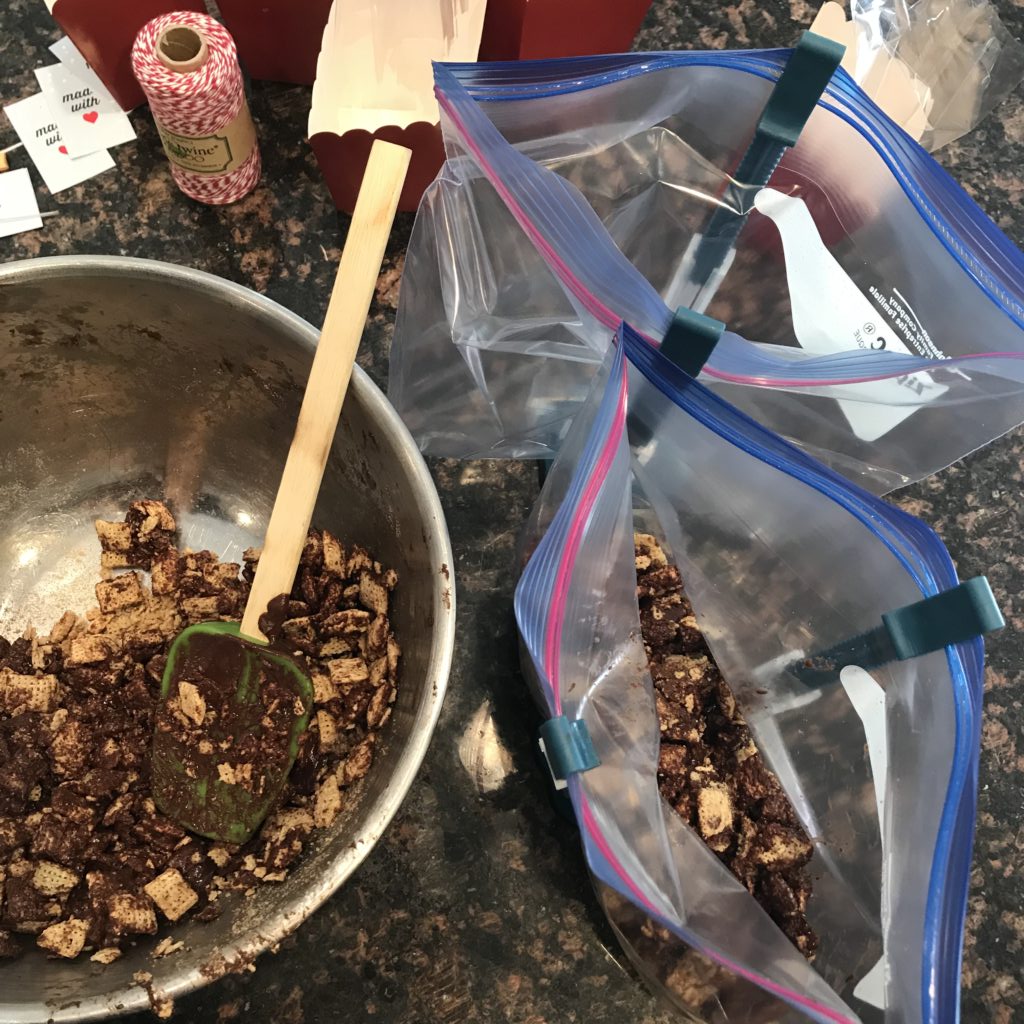 Using these FreezEasy Bag Holders (that I normally use for freezer meals!) to get the chocolate-y Chex into the bags for their dusting of powdered sugar!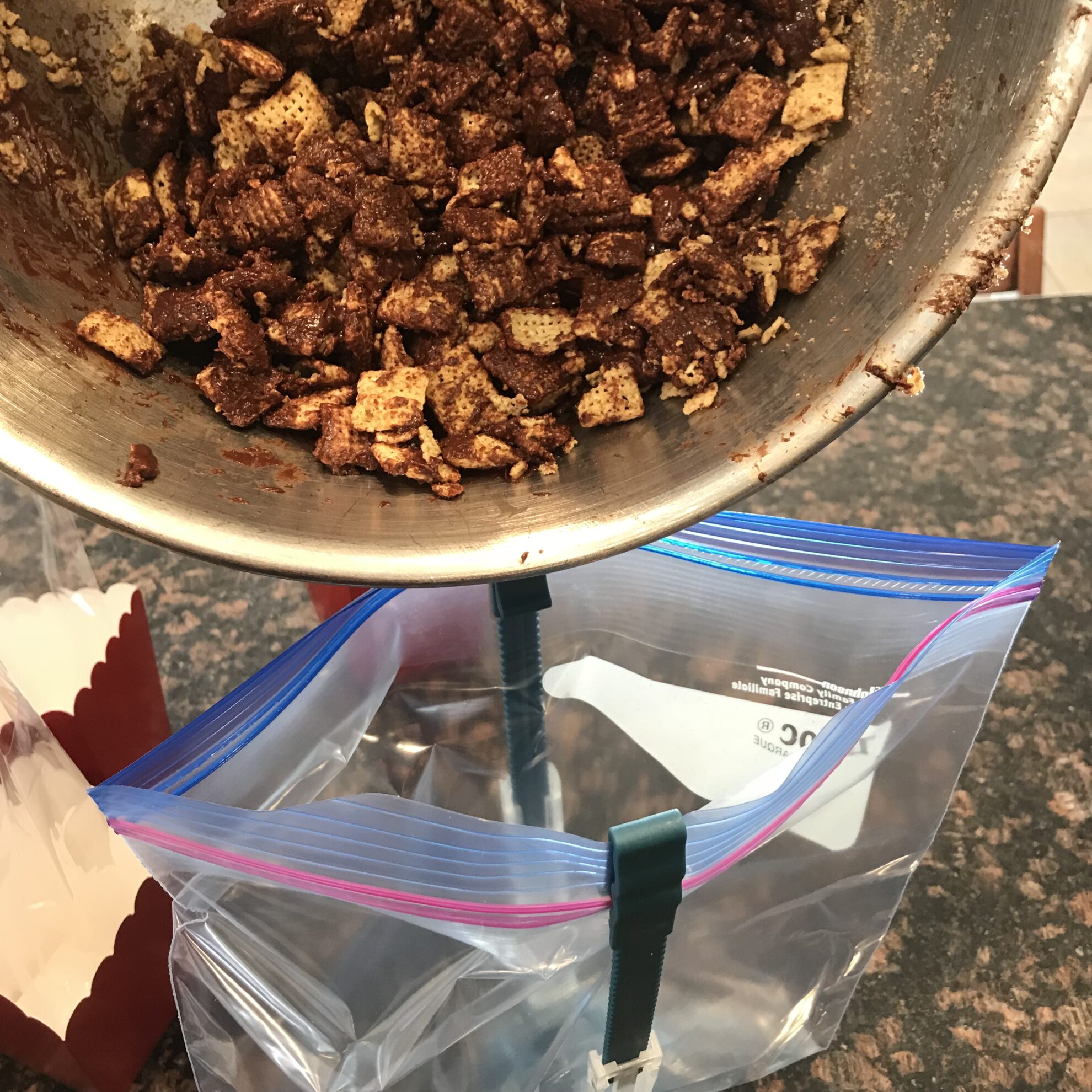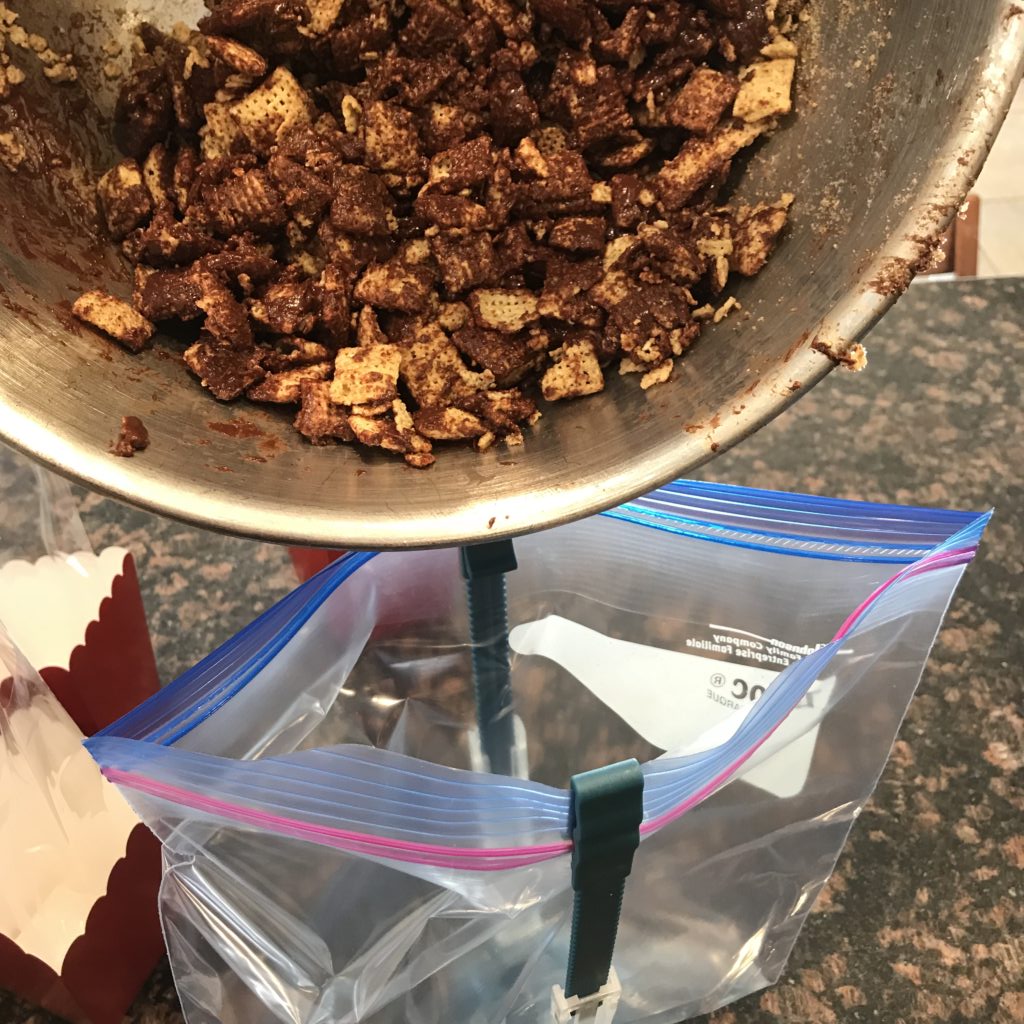 Sideways shot of the muddy buddies going in before the powdered sugar dusting!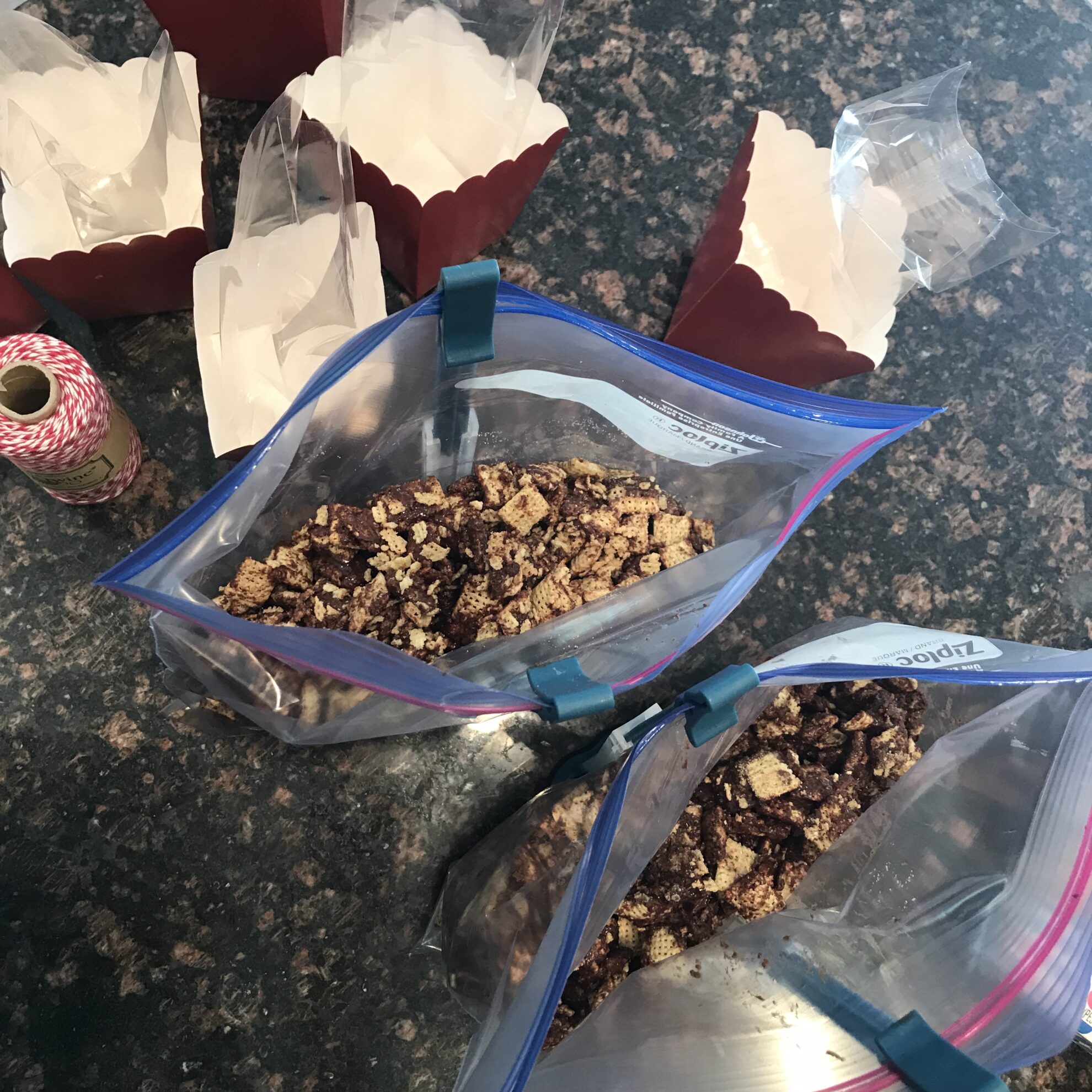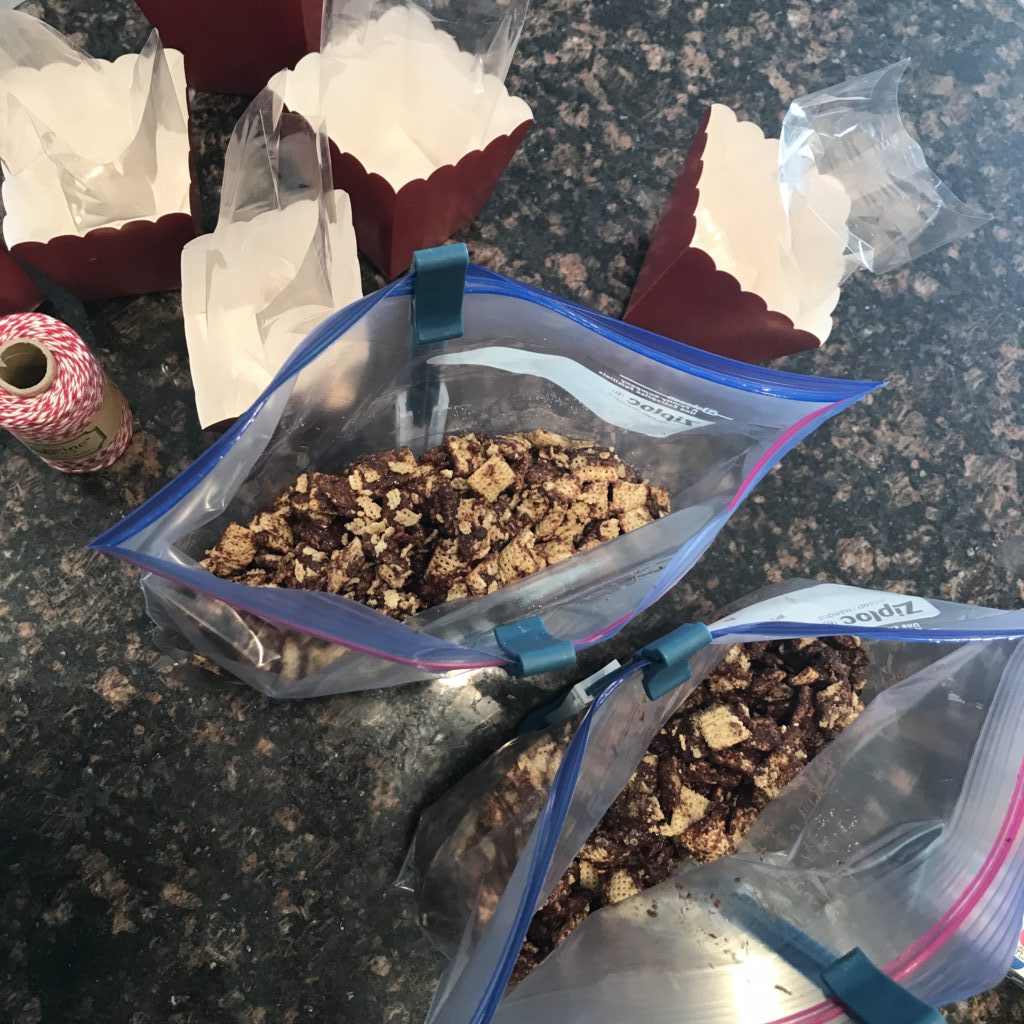 And here are the gifts we'll be passing out!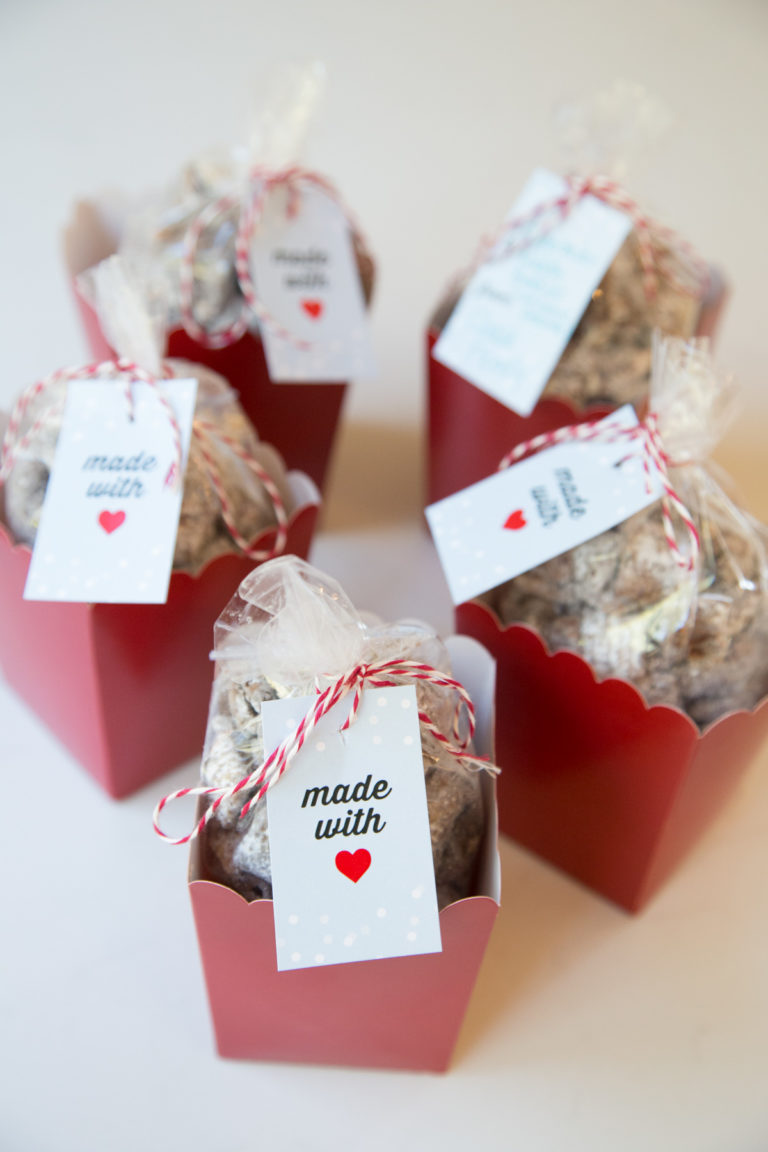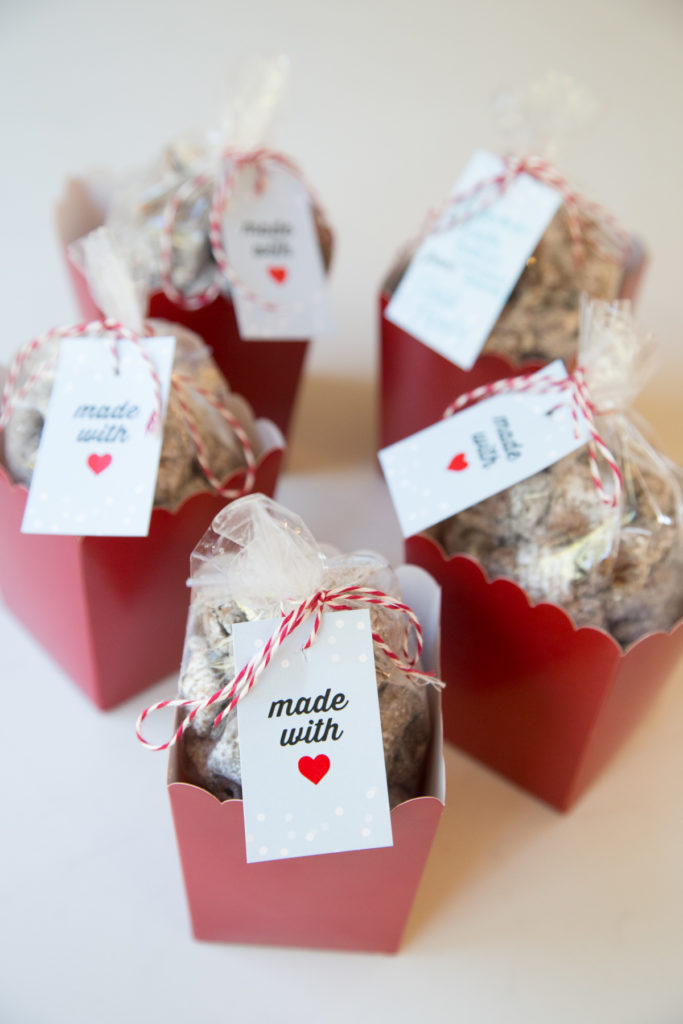 Check out our Peppermint Bark Chex Party Mix too!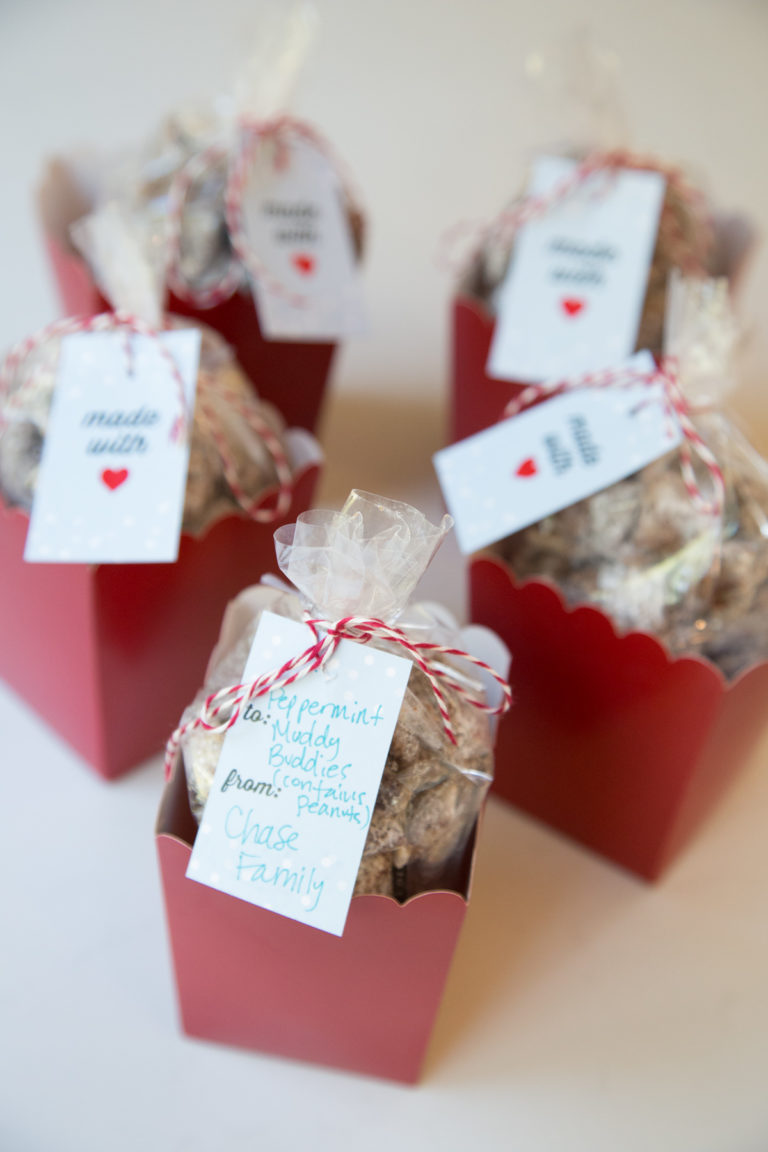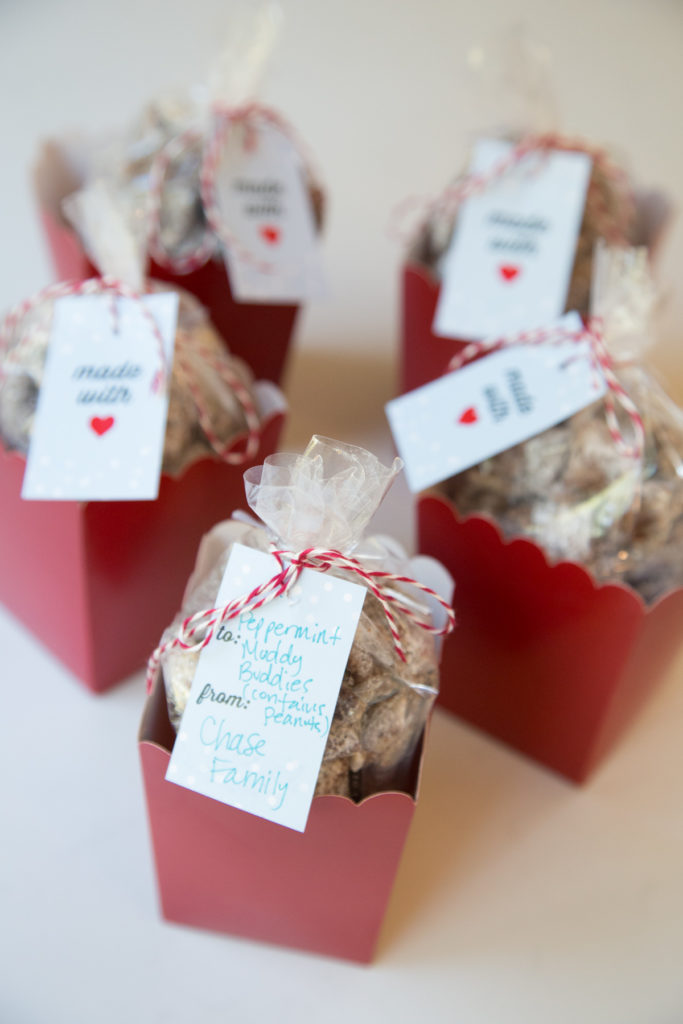 With love,
From the Chase Family! <3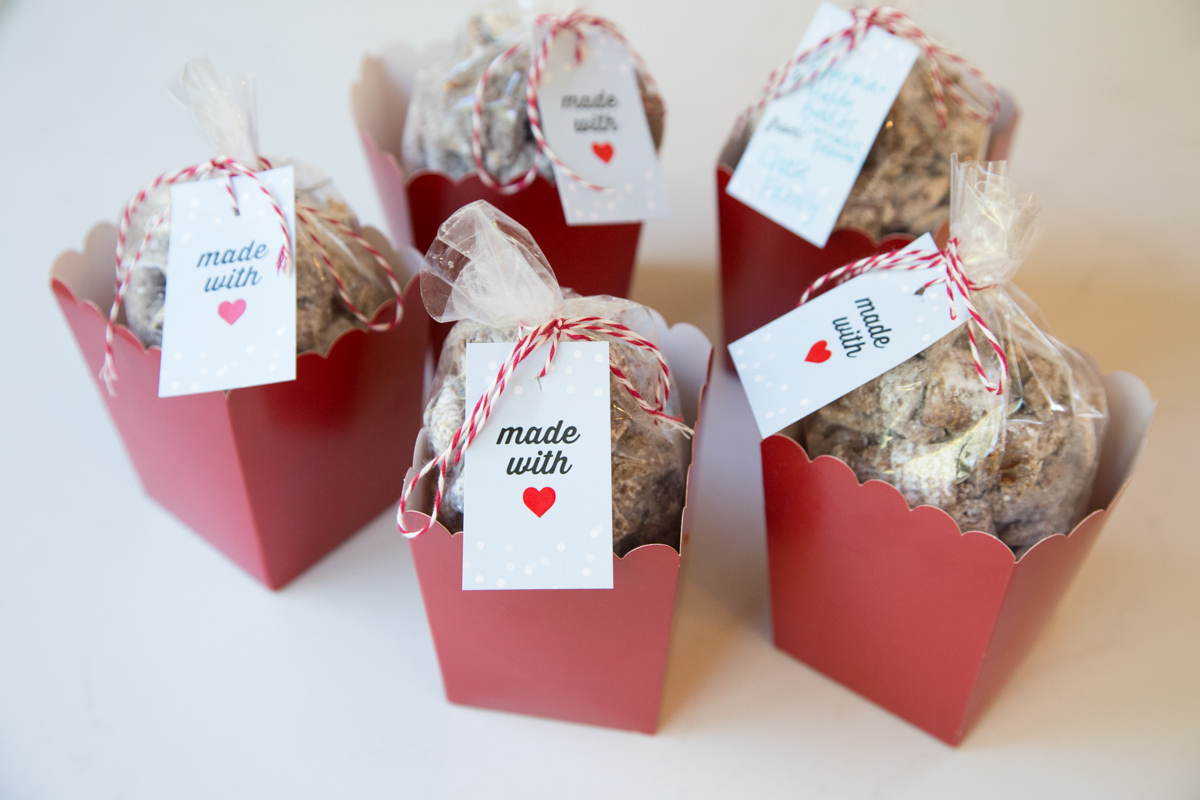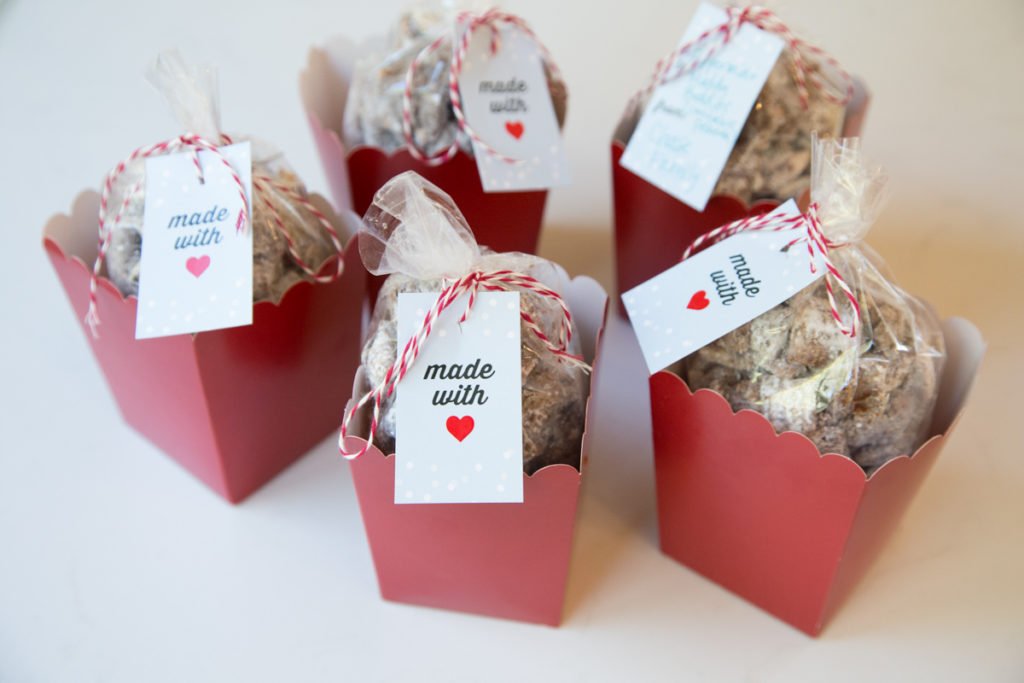 Made a few batches and pass along to your friends, neighbors, teachers and whomever else in your life needs this sweet treat! Enjoy!
xo
Erin
A peppermint-y spin onto the classic "puppy chow" or "muddy buddies."
Ingredients
9

cups

Rice

Corn and/or Chocolate Chex

1

cup

chocolate chips

1/2

cup

peanut butter

or almond butter

1/4

cup

butter

1/2

tsp

vanilla extract

1

tsp

peppermint extract

1 1/2

cups

powdered sugar

2

gallon-size plastic bags

Small plastic bags for gifts

or large sealable container/bag
Instructions
Measure cereal into large mixing bowl. Set aside.

In small microwavable bowl, microwave chocolate chips, peanut butter and butter uncovered on High 1 minute; stir. Microwave about 30 seconds longer or until mixture can be stirred smooth. Stir in vanilla and peppermint extracts.

Pour melted chocolate mixture over cereal, stirring until evenly coated.

Pour into two 1-gallon resealable plastic bag, using FreezEasy bag holders.

Add powdered sugar. Seal bag; shake until well coated.

Spread on waxed paper to cool. Store in airtight container in refrigerator.