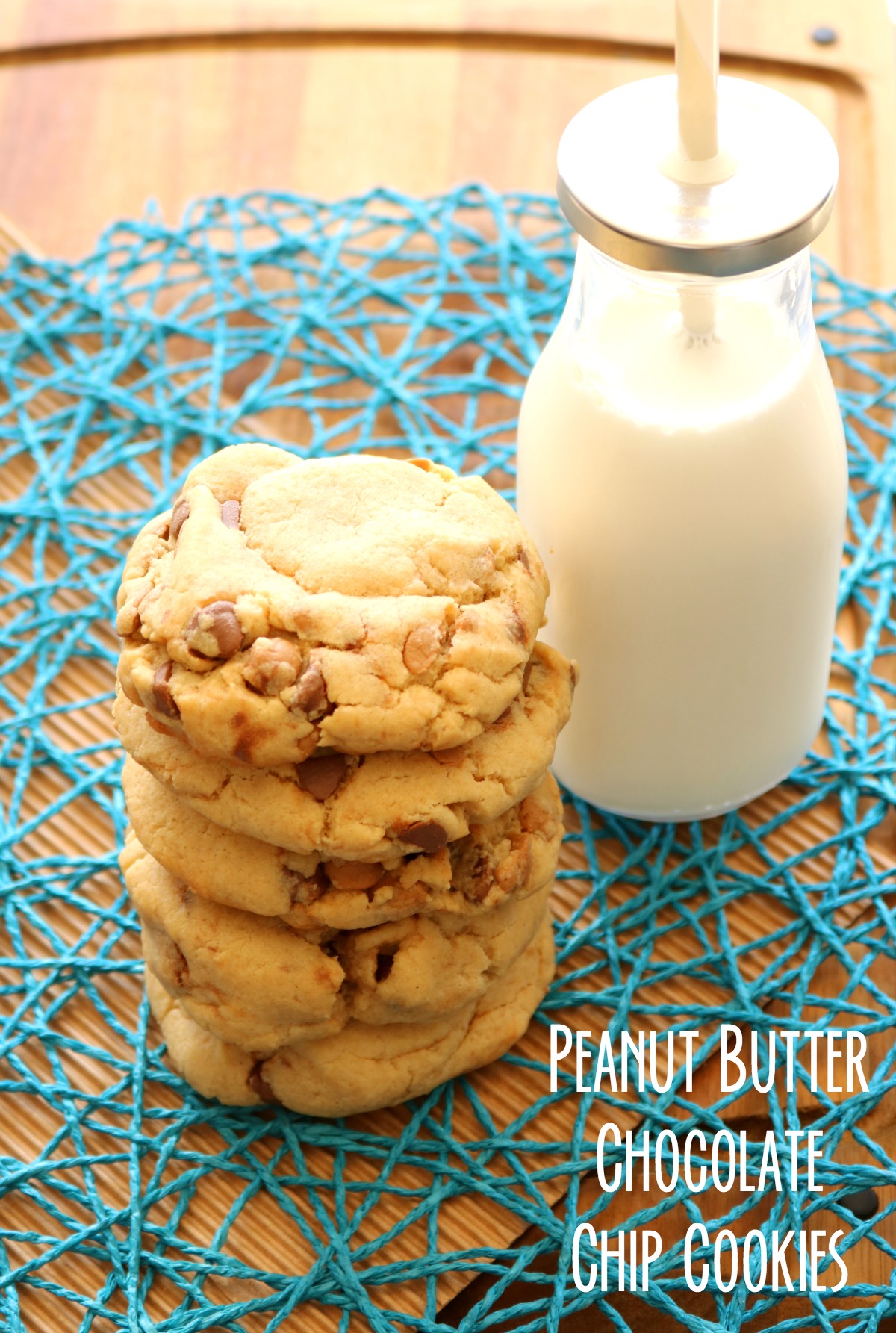 Maybe I should call these Double Peanut Butter Chocolate Chip Cookies? Why?? Because the cookie dough contains peanut butter AND peanut butter baking chips.
Have you seen them yet? You can get a combo of peanut butter baking chips and milk chocolate baking chips in the same bag. I might caution you though. You might want to buy two bags. Because you might end up eating the baking chips by the handful. (Not that I did that or anything.) I had to resist – because I only had 1 bag and needed them all for the cookies.
So if you have trouble with eating plain chocolate chip cookies right out of the bag, you'll need an extra bag for snacking. And if you already love Reese's Peanut Butter Cups, you might just go ahead and get 3 bags. Because…
You will eat them by the handful. You just will.
Because…peanut butter and chocolate. It's a match made in sweet flavor heaven.
Now, get this printed out and get these made for after school snacks or dessert this week.
And no need to feel guilty for eating them by the handful. I'll support you in those efforts and not feel guilty with you. 😉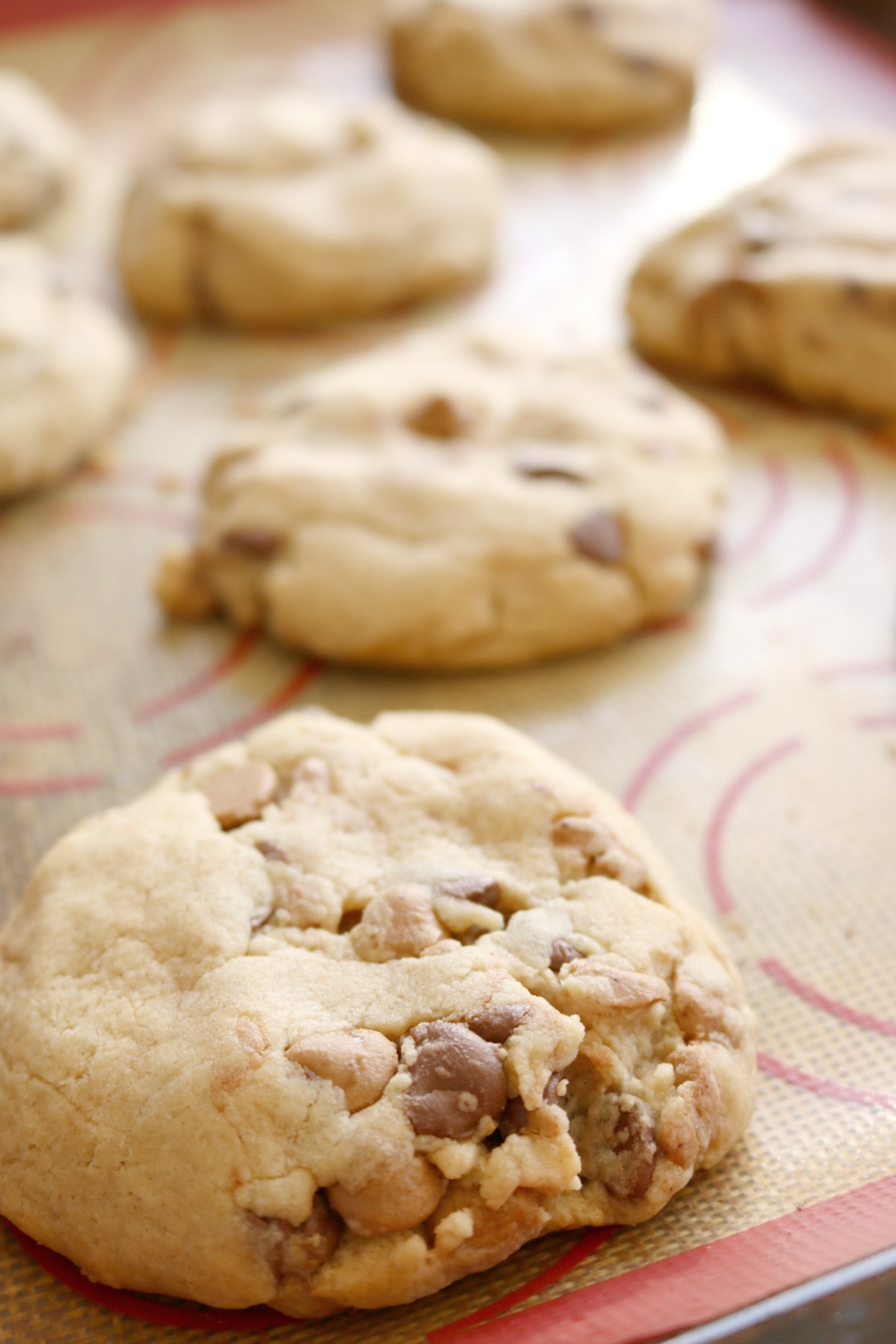 The best combination there ever could be!
Ingredients
1/2

cup

butter

1/2

cup

creamy peanut butter

1

cup

white sugar

1/2

cup

packed light brown sugar

2

tsp

vanilla extract

2

eggs

3

cups

all-purpose flour

1

tsp

baking soda

1/2

tsp

salt

11

oz

package peanut butter and milk chocolate baking chips
Instructions
Heat the oven to 350 degrees.

In a saucepan over low heat, melt the butter, peanut butter, white sugar, and brown sugar together. Do not boil. Just stir until all the butter is melted.

Move the peanut butter mixture to a mixing bowl. Stir in vanilla and eggs. Beat for about 2 minutes on medium.

Mix the batter on low. Slowly add the flour, baking soda, and salt. Blend until the mixture is thoroughly integrated. Stir in the baking chips.

Spoon the batter onto baking sheets and bake at 350 degrees for 10 minutes. The cookies are done when they are no longer shiny. They will not be brown on bottom. Do not overbake.

Cool the cookies on the baking sheet for 20 minutes before moving to the cooling rack. Cool on your cooling rack for at least 5 minutes before enjoying.