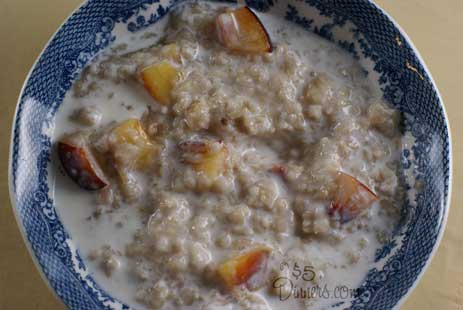 As part of No Cold Cereal Week and Pantry/Freezer Challenge Month, I made this fabulous oatmeal (along with another I'll share next week!)…
…as well as Banana Cinnamon Waffles (which I made the night before…because we all know (or maybe you don't) that I am SO NOT a morning person…and I'm not sure what I was thinking when I made up this challenge.
For me, the easiest thing to do for breakfast when my brain is still asleep…pour a bowl of cold cereal. Not this week!
Back to the oatmeal.
It's pretty mindless, really? And pretty quick, too. Something even I can do before my brain wakes up.
How to Make Homemade Peaches and Cream Oatmeal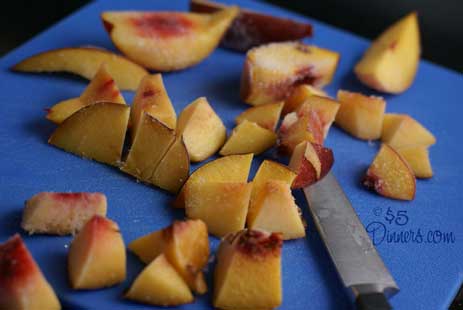 Dice fresh or frozen peaches.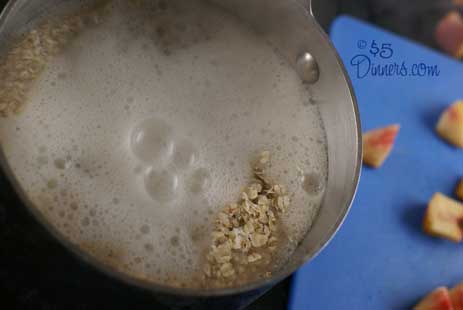 Cook the oatmeal, as directed.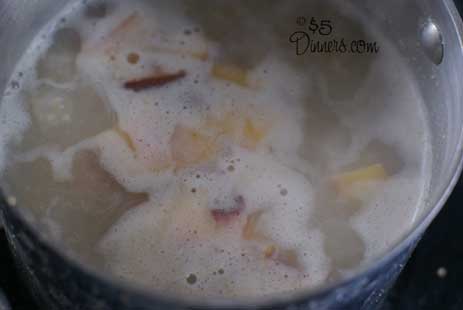 With 2-3 minutes left cooking, stir in the peaches.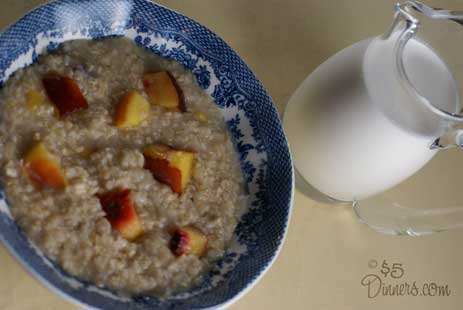 Pour in cream or milk.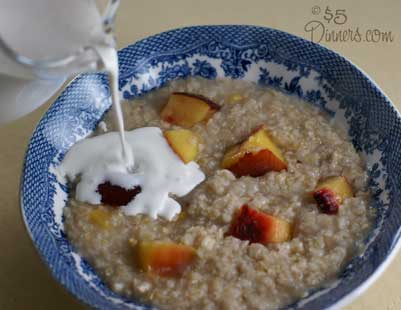 Stir to your desired consistency.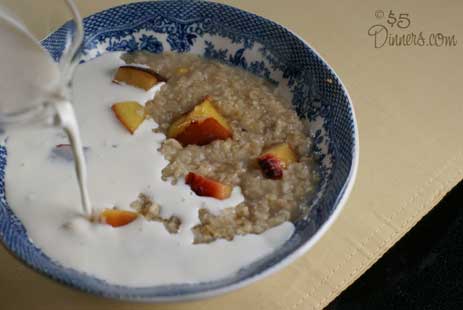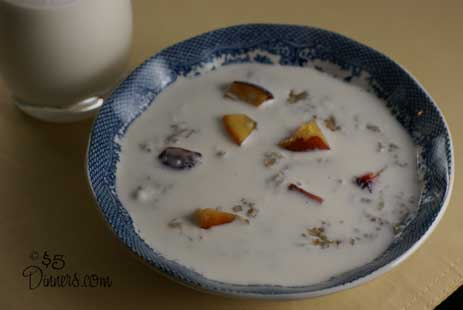 Enjoy!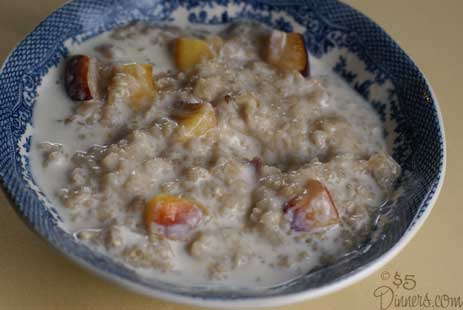 This is a recipe that I can make...even before having made my coffee!
Ingredients
2

cups

quick cooking oatmeal

4

cups

water

3

Tbsp

brown sugar

2

fresh or frozen peaches

sliced and cut into bite size pieces

2

Tbsp

cream or milk

for each bowl
Instructions
Cut the peaches into bite size pieces.

Cook the oatmeal with brown sugar, as directed on oatmeal box. With 2-3 minutes left in the cooking time, stir in the diced peaches.

Ladle the peaches and oatmeal into bowls, then stream in 1-2 tbsp cream, whole milk or regular milk, until reaches desired consistency.