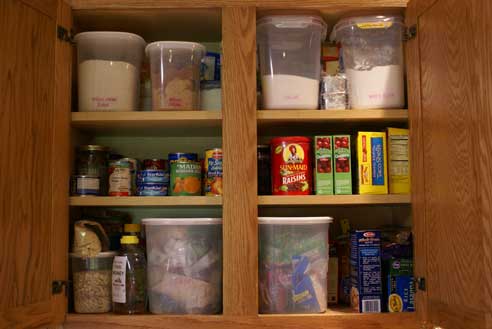 I recently asked on the $5 Dinners Facebook Fan page what you would like to see in a "grocery shopping list" template.  And while I have a few shopping lists in the works, several of you asked for a basic pantry staples list.  So I wanted to ask everyone for help in creating an Pantry Staples List.
What ingredients MUST be in your pantry at all times?
What ingredient would you make a special trip back to the grocery store if you ran out?
What is your favorite "pantry" meal…meaning a meal that you can whip together with a few ingredients from the pantry?!?

Thanks for helping me put together a comprehensive and useful Pantry Staples List!
P.S. Happy St. Patrick's Day!  Erin Go Bragh!!!