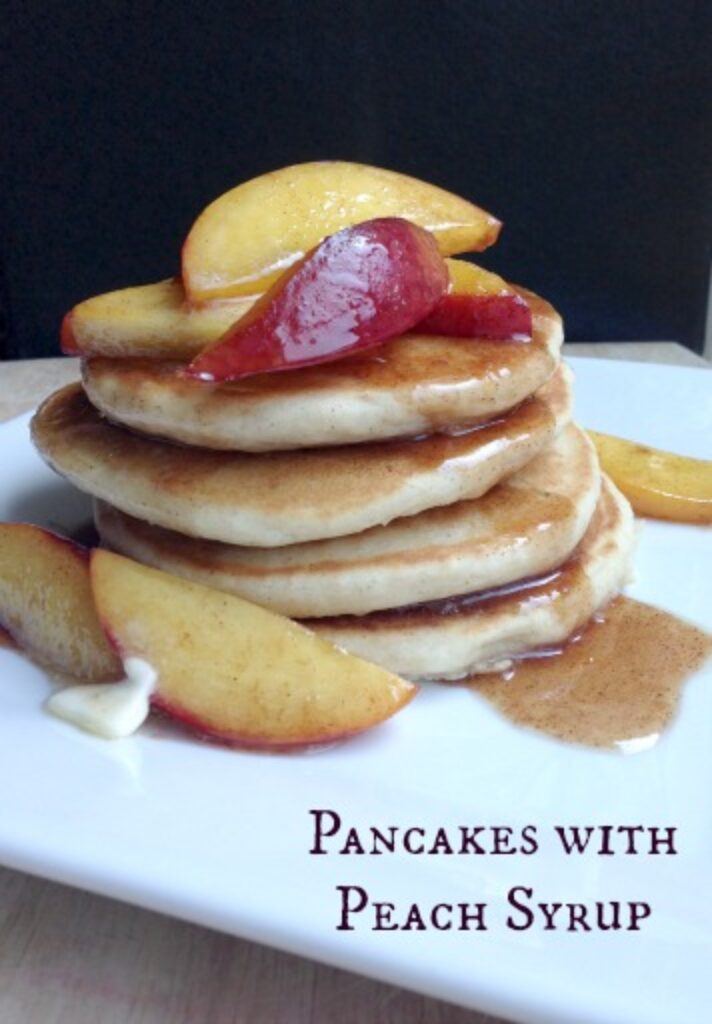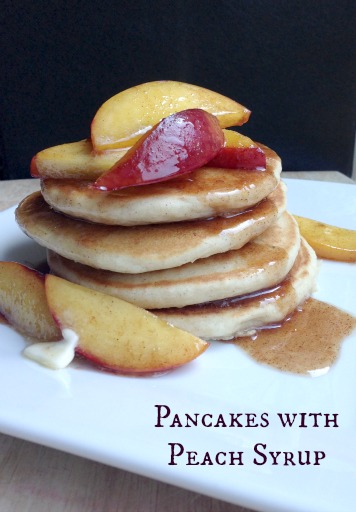 Have you ever made your own pancake syrup? If not, I highly recommend it…and you could start with this one. (But be warned, you may never go back to the bottled kind.)
Ever since my little sugar-free stint in August of 2011 (or was it 2012?), I've made it a point to squeeze harder in other places of the grocery budget, so that I can buy maple syrup. It's my pancake and hot cereal sweetener of choice and we use sparingly. (Sometimes I order it from Amazon, using gift cards that I purchased with Swagbucks too!)
The homemade peach syrup calls for 2 peaches, butter and maple syrup with a few dashes of cinnamon.
Again, be warned…you'll never go back to the bottle.
While the hot cakes are cooking away in the skillet or on the griddle, get these peaches simmering away in the butter syrup and they'll be ready just when all the pancakes are ready to serve. Delicious weeknight dinner, or weekend breakfast right here friends!
Ingredients
Favorite pancake mix

3

Tbsp

butter

4

Tbsp

maple syrup

2

large

peaches, sliced

Couple dashes cinnamon
Instructions
Mix up your favorite pancake mix and start cooking.

Add the butter and maple syrup to a medium size skillet and heat until the butter melts. Stir in the peach slices and reduce heat to medium-low. Sprinkle a little cinnamon over the top. Stirring often, cook for 7 to 9 minutes, or until the peaches have darkened slightly and softened. Remove from heat until pancakes are ready for the "Peach Syrup."

Serve Pancakes with Peach Syrup.