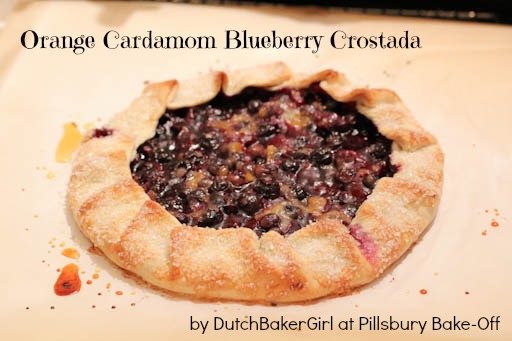 When was the last time that you had one of those super small world connections that sent chills down your spine and made the hair on your arms stand up?
For me it was a few weeks ago when I was in Vegas.
I hopped into an elevator, headed down for a seminar the day before the actual Bake-Off occurred. I noticed that the 2 gals in the elevator were also with Pillsbury for the weekend and being the chatter bug that I am, I struck up a conversation that eventually lead to the small world chills.
That morning I met Cathy W or @DutchBakerGirl from Dutch Baker's Daughter. She was a contestants in the Bake-Off…one of the talented 100 there, hoping to win a million bucks. We got to talking…I asked where she was from and she responded, Minnesota, Twin Cities area.
The conversation then went like this…
Me: Oh, I love Minnesota. I was just up there with my family for a big reunion this past summer.
Cathy: Really, where were you?
Near Bemidji, on a lake where my uncle has a cabin.
Oh, I just love Bemidji…my daughter went to summer camp up there.
You're kidding…which one?
Camp Birchwood.
SHUT UP. NO WAY.
We immediately stop, I grab her arm and say…
I went to Camp Birchwood. For 9 years. Camper and Counselor. Best summers of my life. Look at these chills. This is insane. What an incredibly small world.
(Little excited much?!? I'm sure Cathy was a bit freaked out!)
Cathy: This is crazy…she was there a few summers ago and was in Emma Stone's cabin.
Unbelievable…
The conversation then moved forward about the camp, the owners, etc. And eventually we started walking again and made it back to the seminar.
Y'all. I'm still in shock over this tiny connection. Those glorious summer days in northern MN, coming back to me now in this wonderful world and so very small world of ours. Fills my heart with such joy.
On Monday morning, I stopped by Cathy's station during the Bake-Off and had a bite and ooooooh-wheeeeeee-ooooooh. I immediately declared that I'd be making this on Christmas morning for our family. And also have decided that I'll be serving in as a "breakfast-izer" at the cookie exchange that I'm hosting in 2 weeks.
The flavors, the simplicity, the warmth, the perfect sweetness…this recipe for Orange Cardamom Blueberry Crostata is a keeper for me!
(Also, I labeled this breakfast and dessert…because I think it could pass for both. And because I had a few pieces of leftover Thanksgiving pie for breakfast earlier in the week!)
I had a lovely time at the Bake-Off in Vegas and send a huge congrats to Glori Spriggs for her winning recipe, Loaded Potato Pinwheels. It was an honor to be there it witness and partake in the excitement that comes with the elusive Pillsbury Bake-Off!
Disclosure: Pillsbury invited me to attend the event as a member of the media. My travel expenses and meals were covered by the Pillsbury team. The small world experiences and chills were as real as they come!