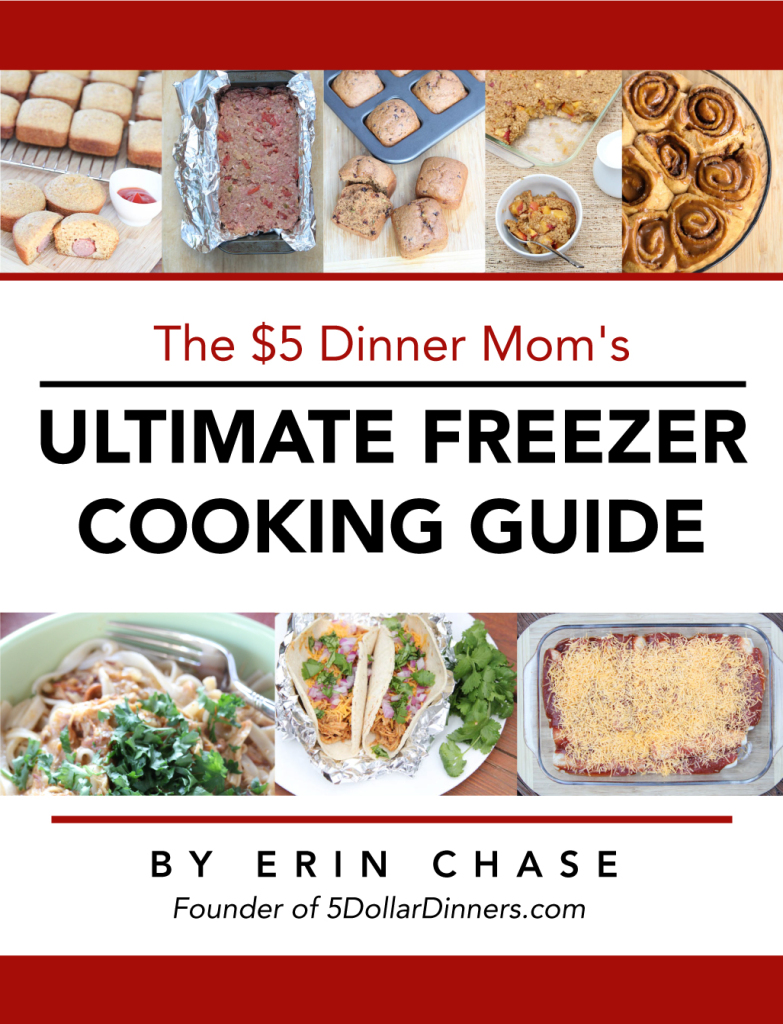 Freezer Cooking…it saves the day for me so often. More times than I can count in the recent past. It's a sanity saver, a life saver and a huge money saver!
It really is amazing how you can invest a little time upfront and then reap the rewards for weeks to come! 
Over time, I've found myself answering the same questions about freezer cooking over and over…in a blog post, on an Instagram photo, in a Facebook comment, so I decided to pull it all together in this ULTIMATE FREEZER COOKING GUIDE!
This is an e-cookbook and guide for all things freezer cooking! In this guide, you'll learn…
What freezes well
What doesn't freeze well
What I always have on hand in my freezer
Recommended packaging
Tips for using every single inch of your freezer
Plus different freezer cooking concepts and methods, including different time and money saving strategies.
In addition, there are over 70 recipes that are freezer friendly and waiting for you to give them a try!
AND…specific details on how to freeze all that you can freeze with links to photo tutorials.
…plus exclusive access to freezer inventory printables and so much more!
See, I told you…this really is the ULTIMATE FREEZER COOKING GUIDE!