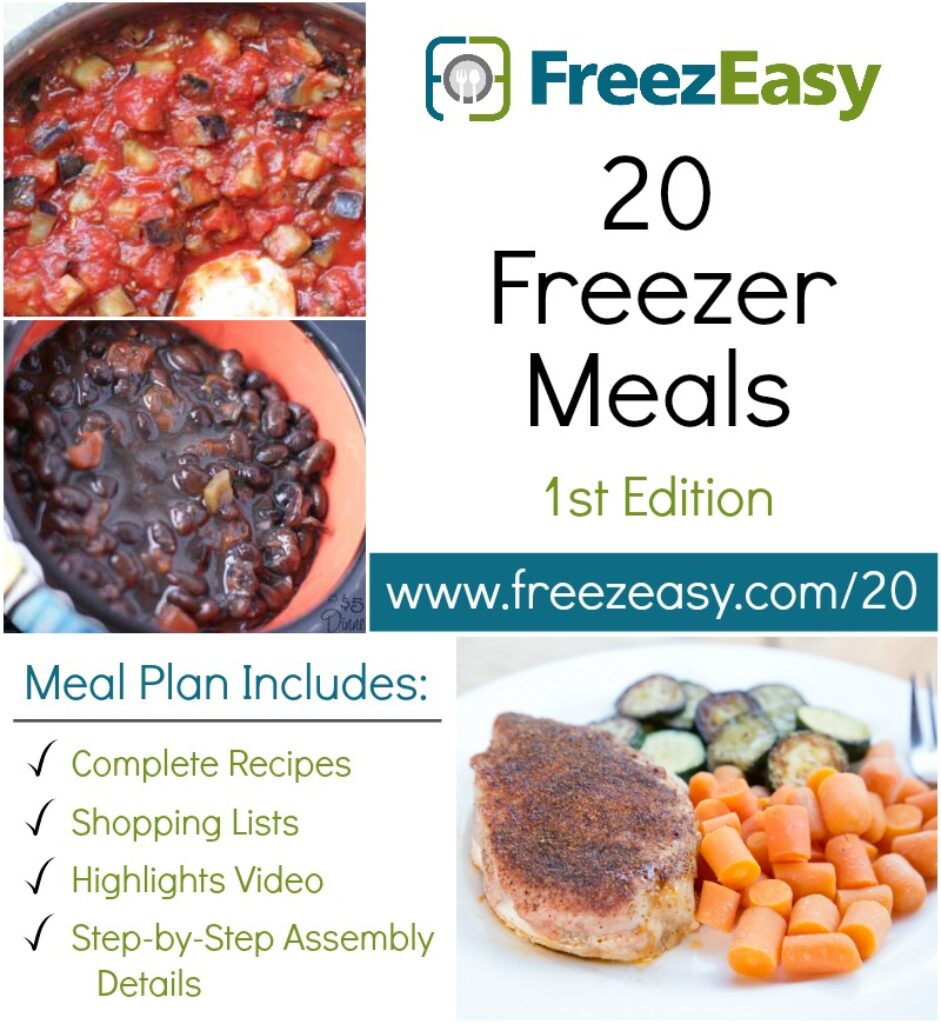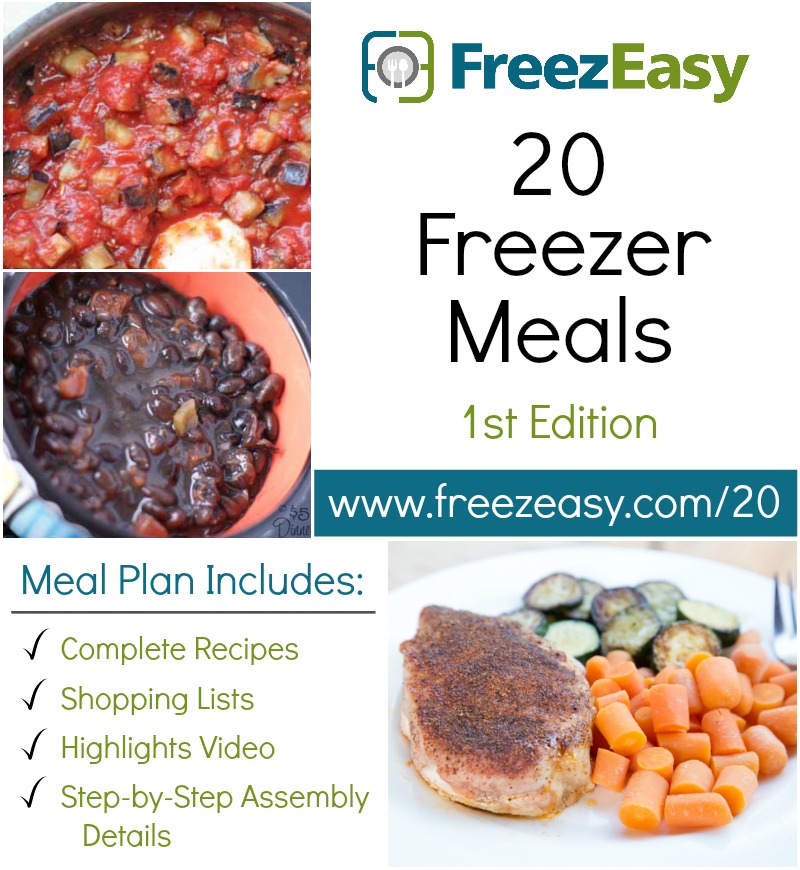 I know, I know…it's been awhile.
Actually, it's been 6 months. (Not that I'm counting or anything.)
If you're not sure what I'm referring to, it's been about 6 months since we shared a "20 meals freezer cooking plan." There are a few reasons…
I've been focused on spinning off and launching the FreezEasy website – which (if you haven't heard yet) is the new brand and website for all of my freezer cooking meal plans.
In the past 3 months, I've shared 8 brand new meal plans with 10 meals (for those with smaller freezer or who want to do small prep sessions that only last about an hour.)
I've been working behind the scenes on a "build your own freezer cooking meal plan" desktop app that will allow you to create or modify existing meal plans. I will let you know the moment it is ready for you!
Now, I'm finally ready to share a new 20 meals plan for you…complete with all new recipes (no repeats from past 20 meals plans!) AND the printable is set up in the "FreezEasy framework," meaning it offers more comprehensive shopping list options and very, very, very specific and detailed step-by-step assembly instructions for preparing all the ingredients and loading up all your meals.
These 20 meals plans are different (sorta) and definitely better…watch below, I'll explain further! (If you're reading this in an email and can't see the video, tap here to watch.)
Tap the button below to learn more or get your new 20 meals plan from FreezEasy…