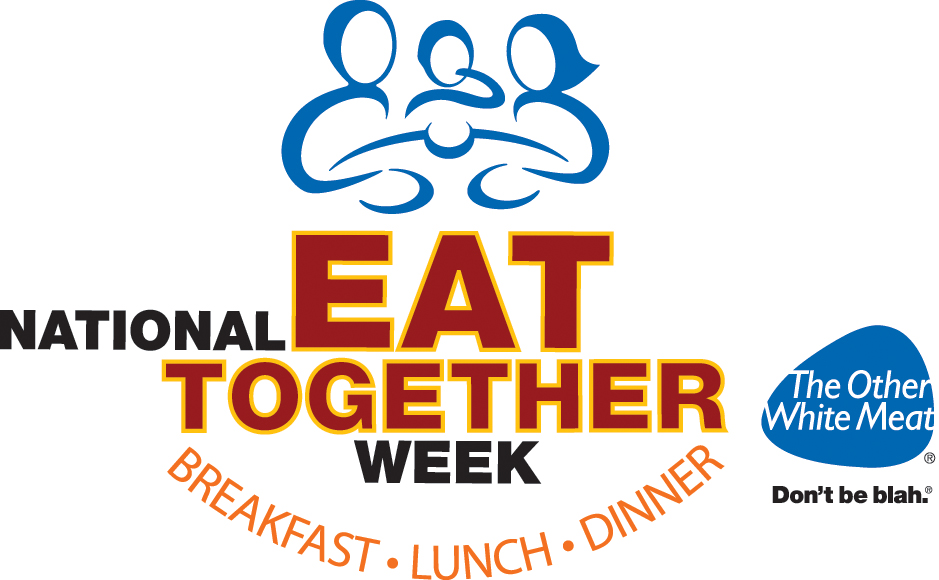 That's right!
This week is National Eat Together Week!
Eating together as a family is very important to us!
So when I heard about how the folks from The Other White Meat set out to encourage families to eat together AND to help fight hunger by partnering with Feeding America (a hunger relief charity), I had to share with you all!
Here's how you can help…and it'll just take a few secs!  And you just might find a super cool new pork recipe while you're at it!
For every recipe printed or shared via email from the special recipe on the list of National Eat Together Week recipes (on this page), America's pork producers will donate five pounds of pork (or about 25 meals) to a food bank in need!!!  Think of the number of people that could be fed just by you printing out a few pork recipes that you'd like to try!
So what meal are you going to be eating together?  What works best for your family?  Breakfast, lunch or dinner???
Did you find a new pork recipe to try?  I'd love to know which one!
I'm off to print some recipes!