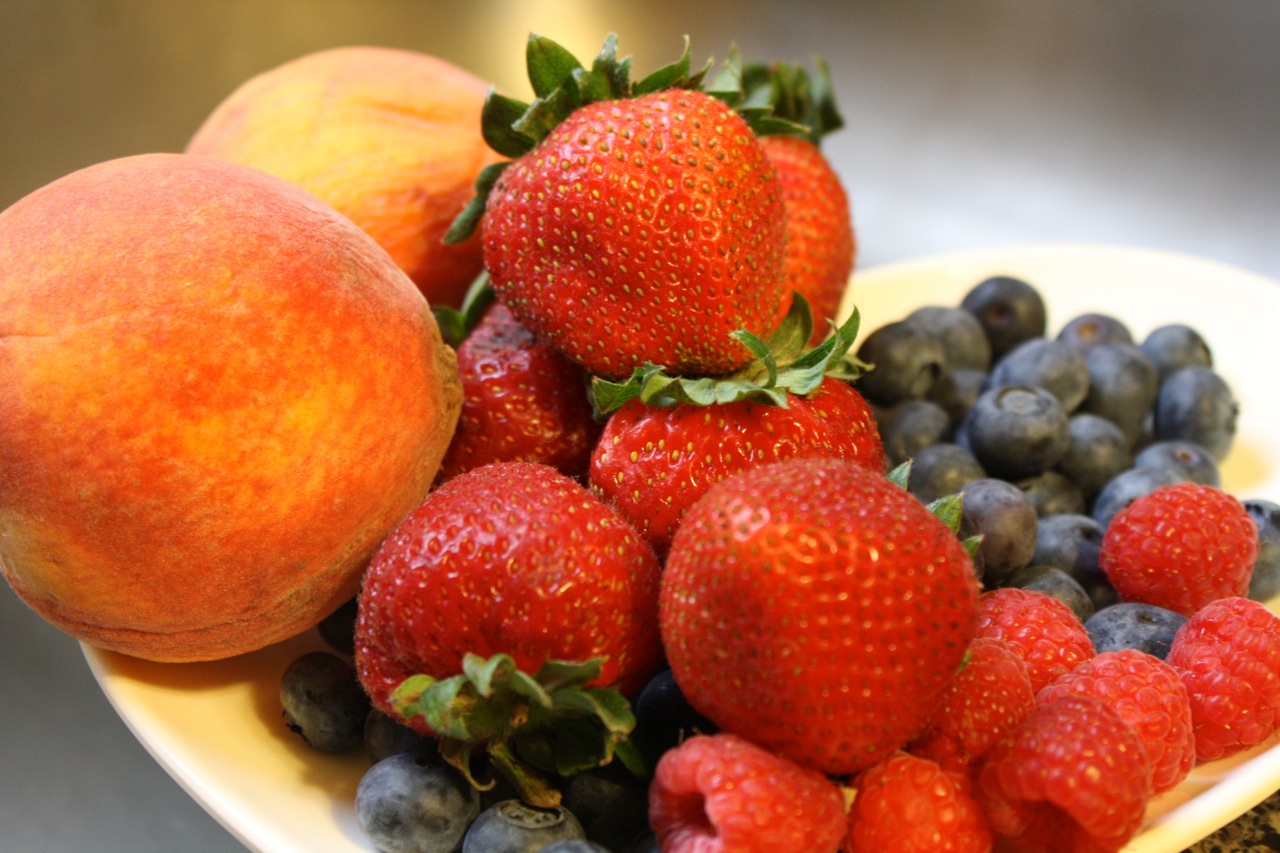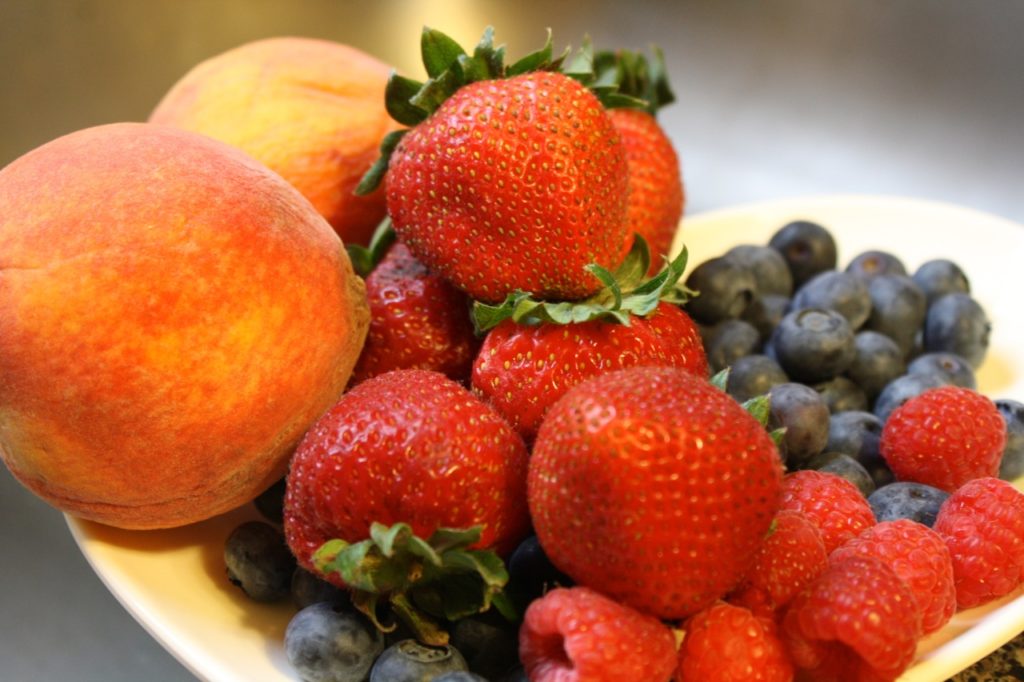 Beautiful berries. Celebrate summer and enjoy a special occasion cobbler. Especially easy with a store-bought cake mix. This recipe works for any berries you come across. Those growing in your garden or those you find at the farmer's market or the produce section of your favorite grocery store.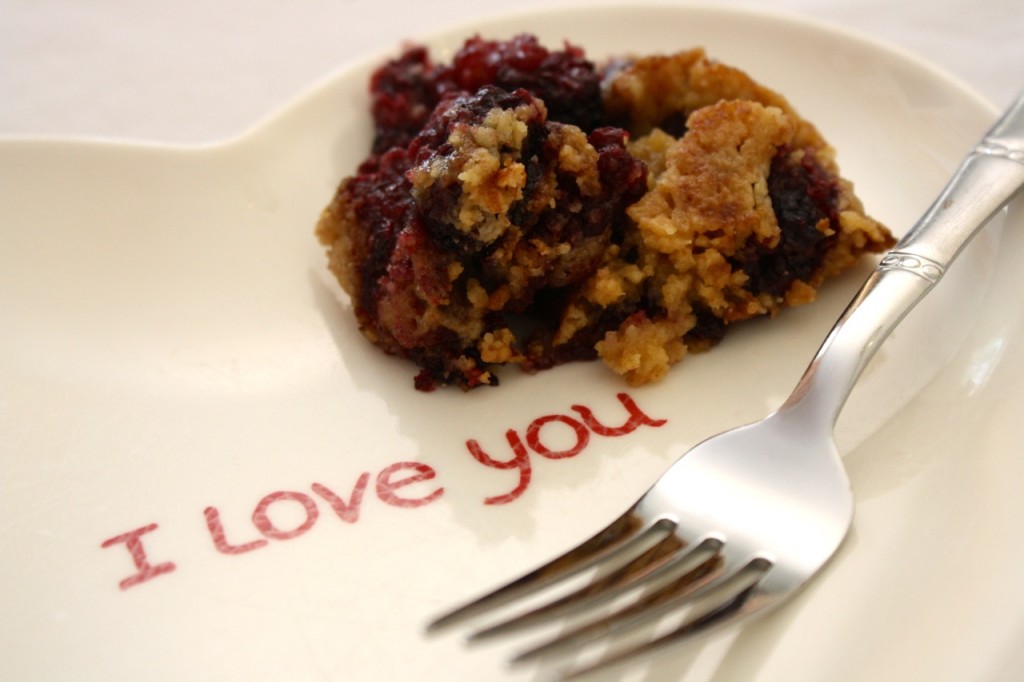 Besides the beauty of berries, there's the fact that this feeds a crowd. One recipe serves 12. (Blackberry cobbler, pictured above). My mother has served the peach version of this cobbler at two different engagement parties for my cousins. Sure success.
Pick up a boxed cake mix and your favorite berries. Mix them up like below – and enjoy!
Don't you adore simple, frugal and feeds-a-crowd?
Nana's Berry Cake Mix Cobbler

Adapted from Nana

Yield – 12 servings

Preparation Time – 10 minutes

Cooking Time – 90 minutes

Ingredients

Approximately 2 cups fresh berries (out of season, you may use canned) – enough to cover the bottom of a 9×13 pan
3 cups sugar
2 – 2 1/2 cups water
1 box yellow cake mix (on sale!)
1 stick butter

Directions

Preheat oven to 350.
Spray the bottom and sides of a large (at least 9×13") pan.
Peel and slice up enough fruit to cover the bottom of the pan.
Sprinkle 3 cups of sugar over the fruit.
Pour 2 or 2 ½ cups tap water over the sugared fruit.
Sprinkle box of yellow cake mix evenly over the fruit mixture.
Dot the top of all with one stick of butter.
Cook for 1 hour or 1 1/2hrs. until topping is browned; the cobbler will "jiggle" a little when you take it out of the oven; it will thicken up as it cools.
Let sit and cool for at least 30 minutes.
Scoop up into bowls or plates and top with vanilla ice cream.