Freezer Cooking 101 Workshop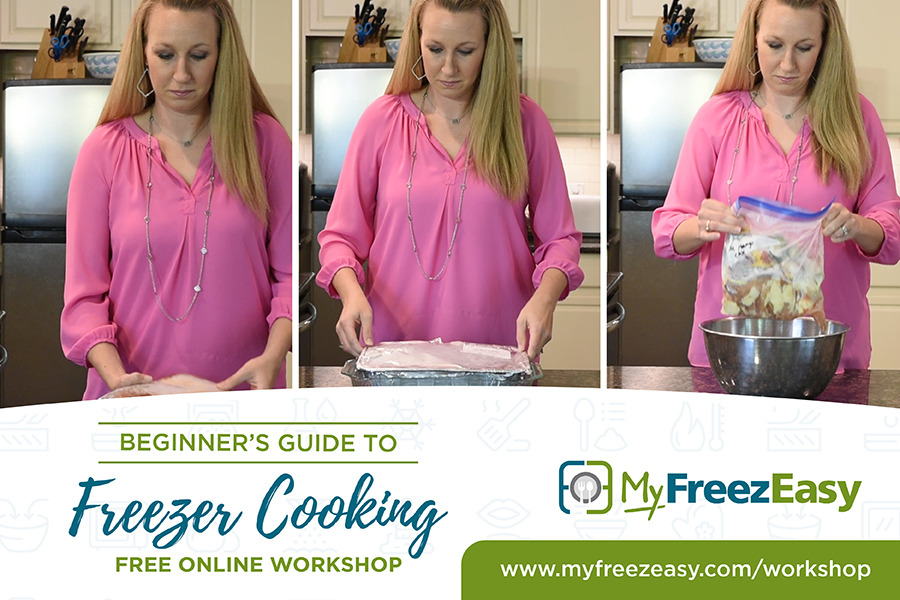 What You'll Learn!!!
In this online workshop, you can watch the uber-short videos at your own pace and convenience. I totally get that your time and attention span might be shorter than your toddler's, soooo…we kept them short. Just a few minutes each!
In these 3 videos, we talk about…
the benefits of freezer cooking.
how to prep, thaw and cook your meals.
what freezes well and doesn't freeze well.
And when you're finished with the videos, you'll be totally equipped and ready to load your freezer with amazing meals!
What You'll Get!!!
We adore freebies and that's why we have LOTS of them for you in this workshop!
You'll get…
Free Freezer Meal Plan to Test Out!
What to Freeze & What Not to Freeze List
Printable: Freezer Inventory List
Printable: Most Popular Meal Plan & Shopping List
Freezer Cooking – It Just WORKS…
I really want to encourage you to give freezer cooking a try…because it really can make your life so much easier.
I'm not just saying that because it sounds good. I'm saying that because it's TRUE.
I've heard a myriad of reasons why people haven't ever tried freezer cooking.
The recipes don't turn out right. (Then you're not using the right recipes! We have the right recipes!)
I don't have an hour to set aside to prep meals like that. (How much time do you spend every night making dinner? I bet you could find an hour if you understood how much time in the kitchen these meals will spare you on future weeknights.)
I'm worried my family won't like the meals. (Totes get it, and we have web and mobile apps that will allow you to create or customize meals plans that will be perfect for your family.)
I don't have space in my freezer. (That's why these plans only make 10 meals…and they won't take up too much space! Also, we flat freeze – as you'll learn in the workshop!)
Freezer cooking is a life saver for the busy, stressed out home chef who is struggling to keep up with kids' schedules, work schedules and all the insanity that life throws at you.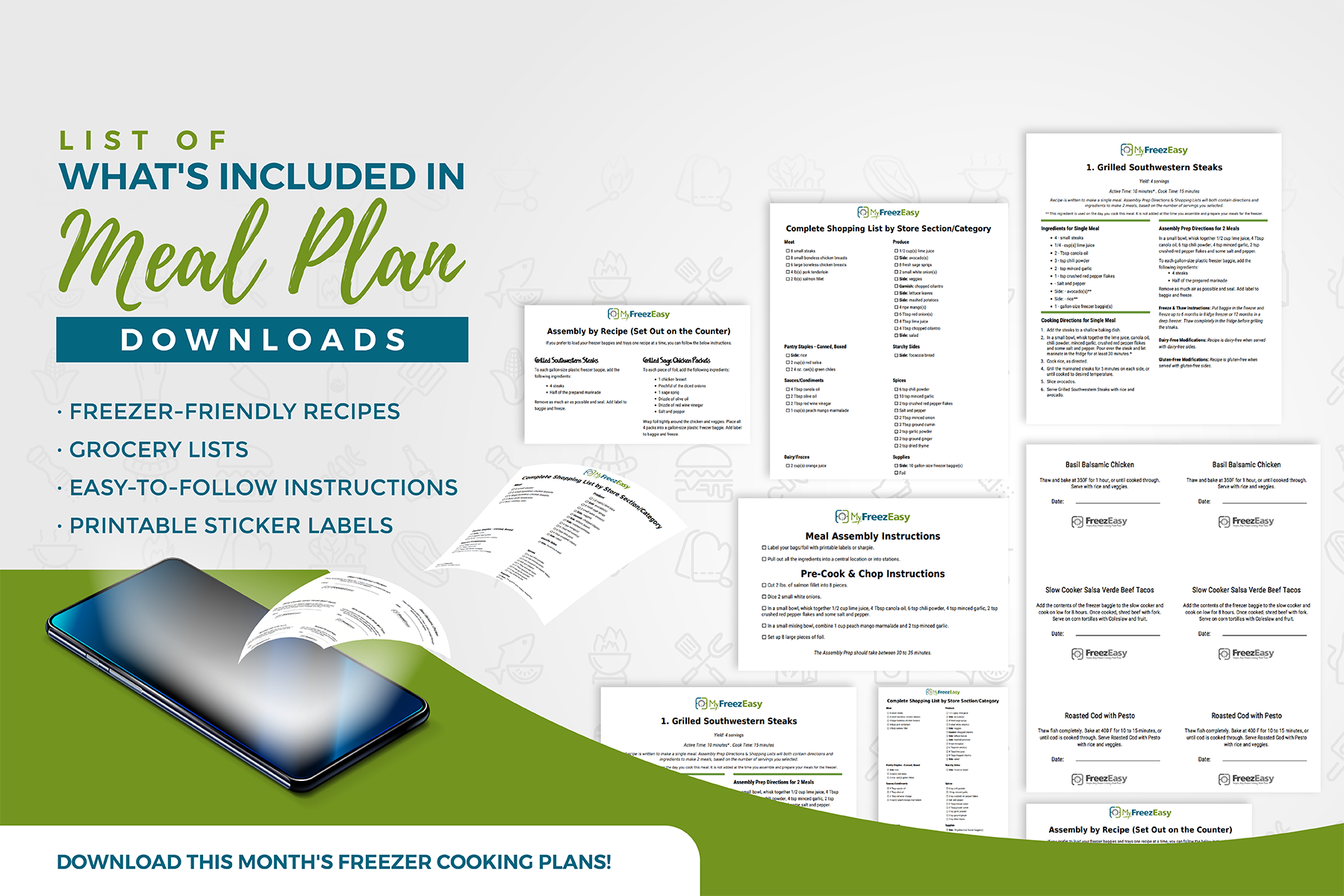 I'd love to teach you more about freezer cooking in this FREE workshop…that you can watch online, at your own convenience.
Again…It's short (because I know your time is valuable) and will equip you with all the knowledge you need to get your freezer loaded with simple, tasty and reliable meals!
Sign Up Below…and I'll "See" You in the Workshop!