When it comes to meal time and feeding picky little people, it helps to be able to add a little fun to the meal prep experience and the table! Here are a few cool tools and gadgets to bring less stress, less mess and loads of fun to your mealtime experience!
EZPZ Mats
True story here…I was traveling home from LAX one afternoon last year and met a gal in the security line. She asked what I did, I asked what she did…and while we were getting out laptops out of our bags on the security table, she literally tossed one of these mats (pictured above) into my carryon. I tried to refuse and tell her that I'd buy a few for my younger boys and my niece & nephew…she refused and gave me one. We kept talking and talking and talking until one of us had to get on our flight. And we've talked on and off since then.
She was recently on Shark Tank and continues to take the baby-toddler feeding world by storm. Not only for typical feeding kiddos, but also for those with special needs and feeding therapy needs. Lindsey is a rockstar and I adore her products and her mission to make mealtime less stressful, less messy and more fun for all!
They also just released their new "mini-mat" for younger toddlers and babies…and travel!
Visit the EZPZ website to see all the different feeding mat options and designs and pick the one that's right for you! 
FunBites Food Cutter
While I have not had an "intense LAX security line" encounter with Bobbie from FunBites, I adore their products as well! With their fun food cutter tools, you can create all kinds of "fun bites" for your little people.
Not only do these make meals fun, FunBites breaks up the "monotonous" and gives mom and dad a cool tool to create fun food!
Their easy to use, clean and store food cutters
AND…as you can see, they have all kinds of fun shapes and designs to choose from…
Visit the FunBites website for complete details and product listings!
P.S. Be warned…their site has an "auto-play" video, so turn your volume down before you click. The video is adorbs though, and my boys liked watching it!
PickEase Utensils
Last on this short list of my favorite picky kid (and toddler feeding tools!) are these great (and safe) "stab your food" utensils for little people.
My 3 year old is a typical eating kiddo, with picky phases, but he often gets food stuck when dipping into ketchup…but not anymore with these pickease tools!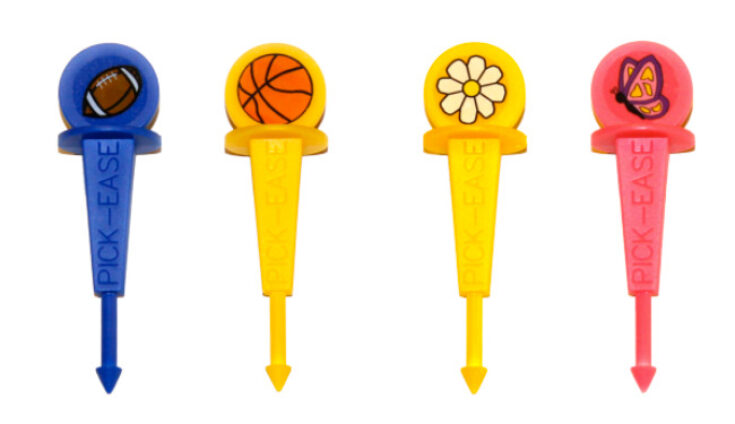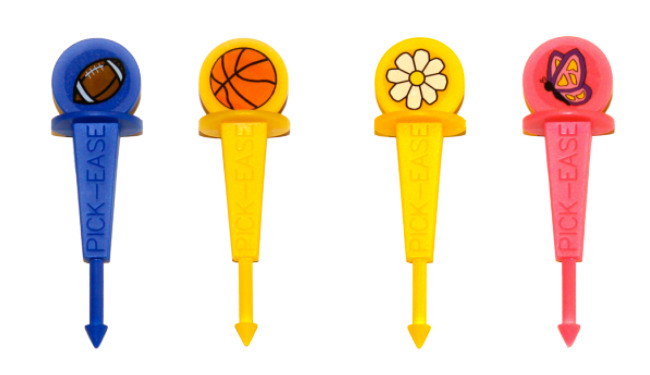 Check out their site for colors, designs and more!
Disclosure: This post contains some affiliate links.