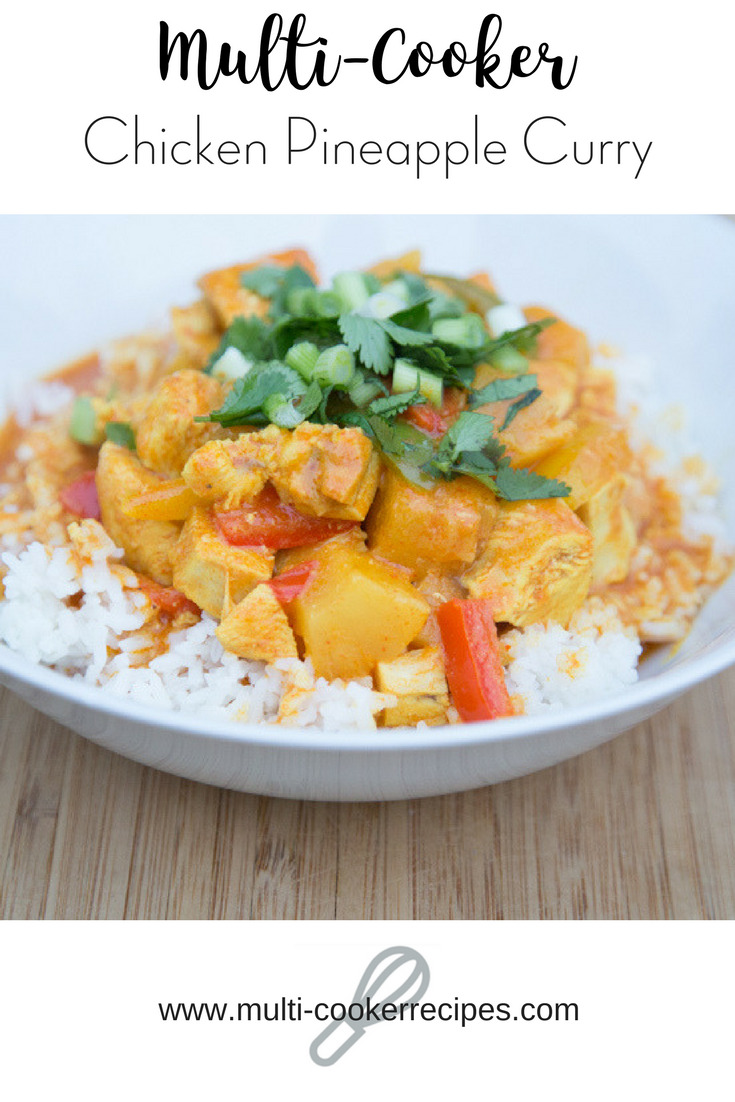 On a visit with my sister up in Pittsburgh, I ordered a Pineapple Curry because it just looked downright delicious on the menu. And it did not disappoint. I might have been drinking the curried coconut milk right out of the take out bowl. Might have licked it. And definitely called my husband to tell him that we need to go out for Thai food more often.
Except, going out for Thai food gets expensive fast. Between the cost of the food and a sitter, I decided that we should just start making more Thai food at home. I always have my eyes peeled for deals on coconut milk. In fact, there was a $1.50 sale for the name brand at Sprouts last week and you better believe I grabbed a few cans!
(My "never pay more than" price for a can of light coconut milk is $1.50, for your reference.)
This meal is a bit of a splurge (over $5!), but it's way cheaper than what it would have cost for 2 dinners at a Thai place.
Here's the multi-cooker version of the Pineapple Curry!
A bit of a splurge, but a cheaper option than takeout!
Ingredients
30

oz

coconut milk

3

Tbsp

red curry paste

1

Tbsp

curry powder

1

tsp

ground ginger

1

tsp

garlic powder

15

oz

pineapple chunks, well drained

1/2

green bell pepper, sliced

1/2

red bell pepper, sliced

1/2

yellow bell pepper, sliced

2

chicken breasts, diced

Cilantro and green onion, optional garnish

1 1/2

cups

brown, white or basmati rice
Instructions
Cook the rice, as directed.

In the multi-cooker, turn on Stovetop High or Saute at 400 F. Whisk the coconut milks, curry paste, curry powder, ginger, and garlic powder in the multi-cooker insert. If your coconut milk has separated in the can, it will become smooth again when it heats up.

Stir in the pineapple, bell pepper slices and pieces of chicken. Bring to a slow bubbling and let cook for about 15 minutes, allowing the chicken to cook through and the flavors to mingle.

Serve Chicken Pineapple Curry over rice with cilantro and green onion garnish.