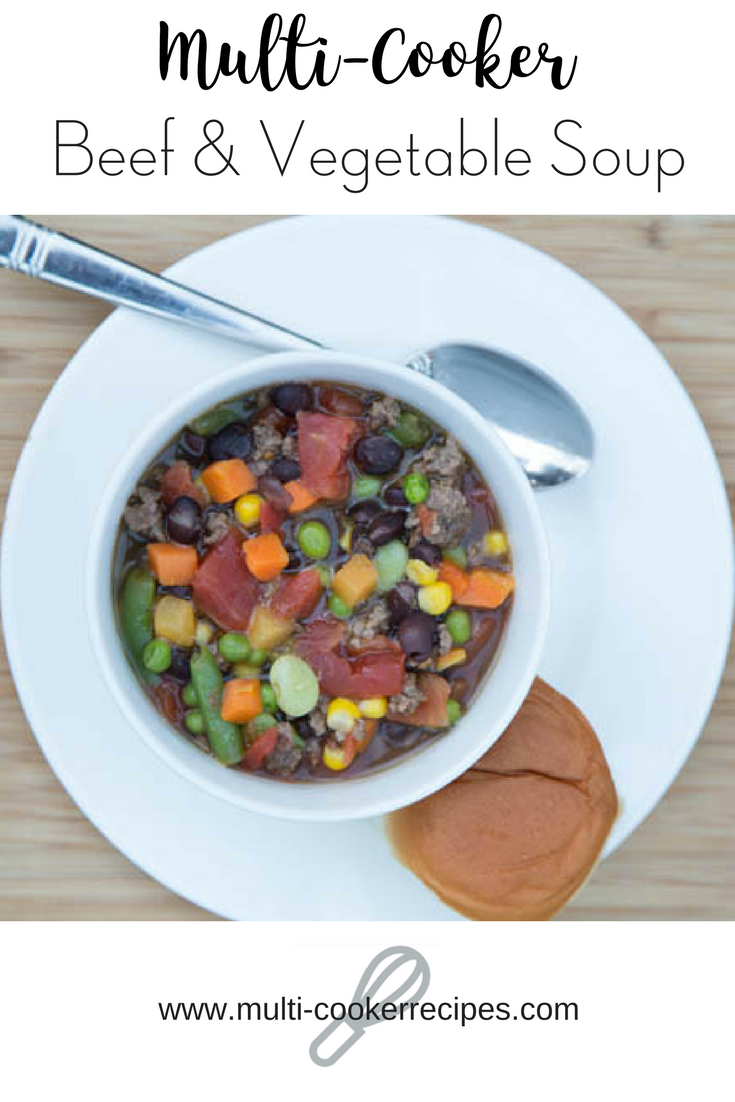 THIS MAKES ME SO HAPPY.
Because, seriously…it's the little things.
Like not having to brown ground beef in a skillet and then transfer it to a slow cooker to cook the day away. Cutting out one pot/pan/skillet from the kitchen sink just thrills me. It's just one less thing.
And in this crazy, fast-paced hectic life with 4 boys, every dish matters.
Just like every dollar matters, and every minute matters.
With the new multi-cooker appliances that are gaining steam and popularity (move over, Instant Pot?!), you can brown the ground beef on Stove top/Saute mode and then switch it to slow cooker mode. And the meat never has to leave the pot!
(Note: you'd want to use a leaner beef if you want to avoid the draining off the fat step! Of course, you can use a fattier meat and just drain it right out of the pot and then keep cooking it on Slow Cook mode.)
In this recipe, I'me sharing both the Stove top (cook in the afternoon just before dinner) or Slow Cooker (start it in the morning!) The beauty of the multi-cooker is that these different functions allow you to use it differently for the same recipe. OR…say, if you forget to start this in the morning, you can still use the multi-cooker to cook it right before dinner!
You can now see why this new little appliance is my new favorite crush in the kitchen! <3 <3 <3
Check out all the recipes on our new Multi-Cooker Recipes website AND find out what my favorite multi-cookers!
Ingredients
1

lb.

ground beef

15

oz

can black beans, drained and rinsed

15

oz

can diced tomatoes, undrained

3-4

cups

frozen mixed vegetables

3

cups

beef broth

1

Tbsp

Italian seasoning

1

tsp

garlic powder

Salt and pepper to taste

Dinner rolls, as side dish
Instructions
Turn on Saute or Skillet mode on high heat, and brown the ground beef. Drain, if needed, and return to the multi-cooker insert.

Add all the remaining ingredients to multi-cooker.

SLOW COOKER: Cover and cook on low for 8 hours, or high for 6 hours.

STOVETOP: Cover and cook on low for 30 minutes.

Warm the dinner rolls.

Serve Multi-Cooker Beef & Vegetable Soup with side of dinner rolls.