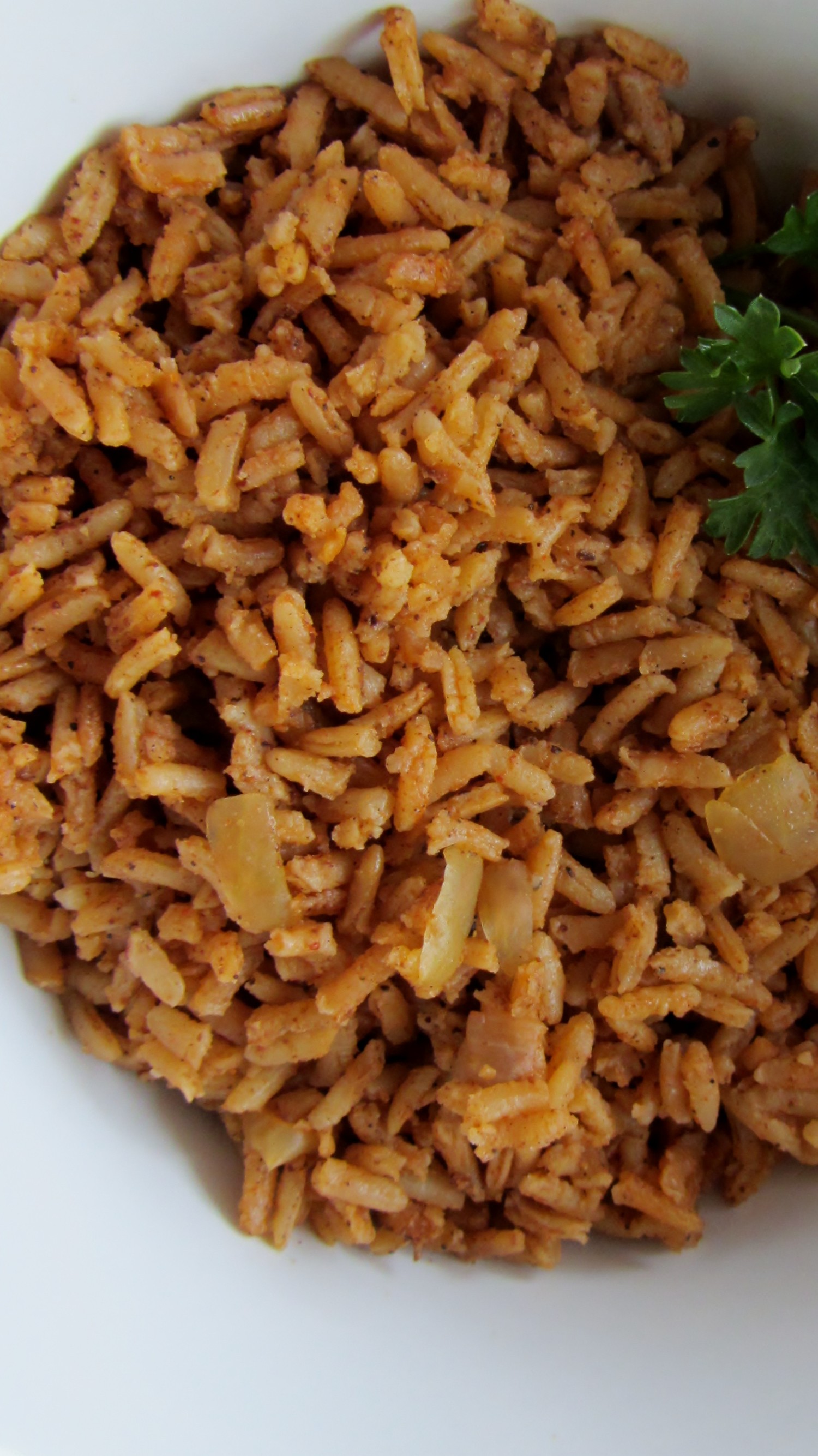 I don't know about you, but I absolutely adore the lovely rice you get on the side at a Mexican restaurant. Tex Mex is the name of the game. After much trial and error I think I've finally recreated a recipe that's really close to what you'll find in a local restaurant. This rice pairs perfectly with any sort of Mexican dish and is super simple and cheap to put together. It's also free of the top 8 allergens!  I hope you enjoy it!
Mexican Rice

Yield – 4-6 servings

Preparation Time – 7 minutes

Cooking Time – 30 minutes

Ingredients

1 Cup Rice
1/3 Cup Onion, Minced
1 Clove Garlic, Minced
2 Tablespoons Oil
1 Tablespoon Tomato Paste
2 Teaspoons Chili Powder
1 Teaspoon Salt
1/2 Teaspoon Ground Cumin
1/2 Teaspoon Onion Powder
1/2 Teaspoon Garlic Powder
2 Cups Chicken Stock or Water

Directions

Heat a large skillet to medium high and saute the onion, garlic, and rice until onions are soft and rice is slightly golden brown.
Add in the tomato paste and stir until well incorporated.
Add in the spices and stir to combine.
Slowly add in in the chicken stock or water and stir until everything is well mixed.
Heat to boiling.
Reduce heat to medium low, cover, and let simmer for 20 minutes.