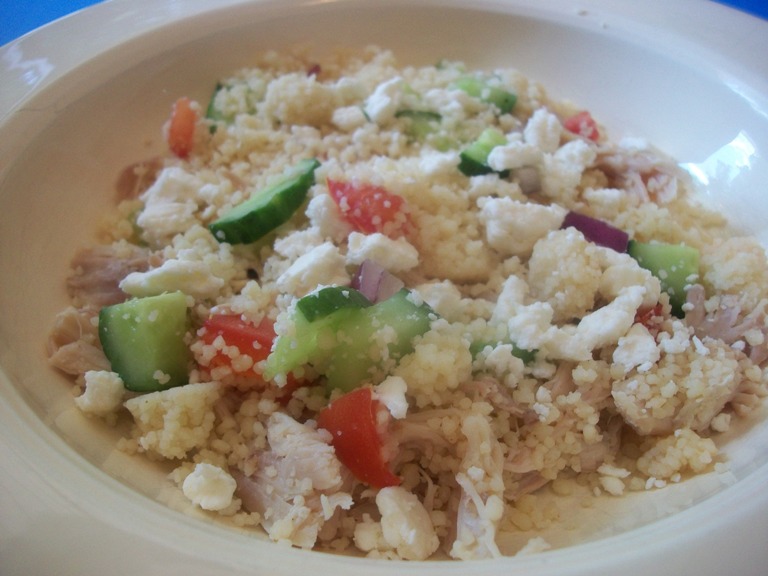 This is a simple, entree salad that is great for hot summer nights. Because this dish is served cold, it is great to take on a picnic or packed for lunch the next day.
Mediterranean Couscous Salad

Yield – 4 servings

Preparation Time – 10 minutes

Cooking Time – 10 minutes

Ingredients

1 box couscous mix, plain (no favoring)
1 tomato, diced
1 cucumber, diced
1/2 red onion, diced
1/2 -1 cup leftover cooked chicken, diced or shredded
1/3 lb feta, cubed
Dash of ground (cayenne) red pepper

Directions

Make couscous according to box directions. Add the dash of red pepper to cooking water. Refrigerate until completely cooled.
Add vegetables, chicken and feta. Lightly toss to combine. Refrigerate until ready to serve.