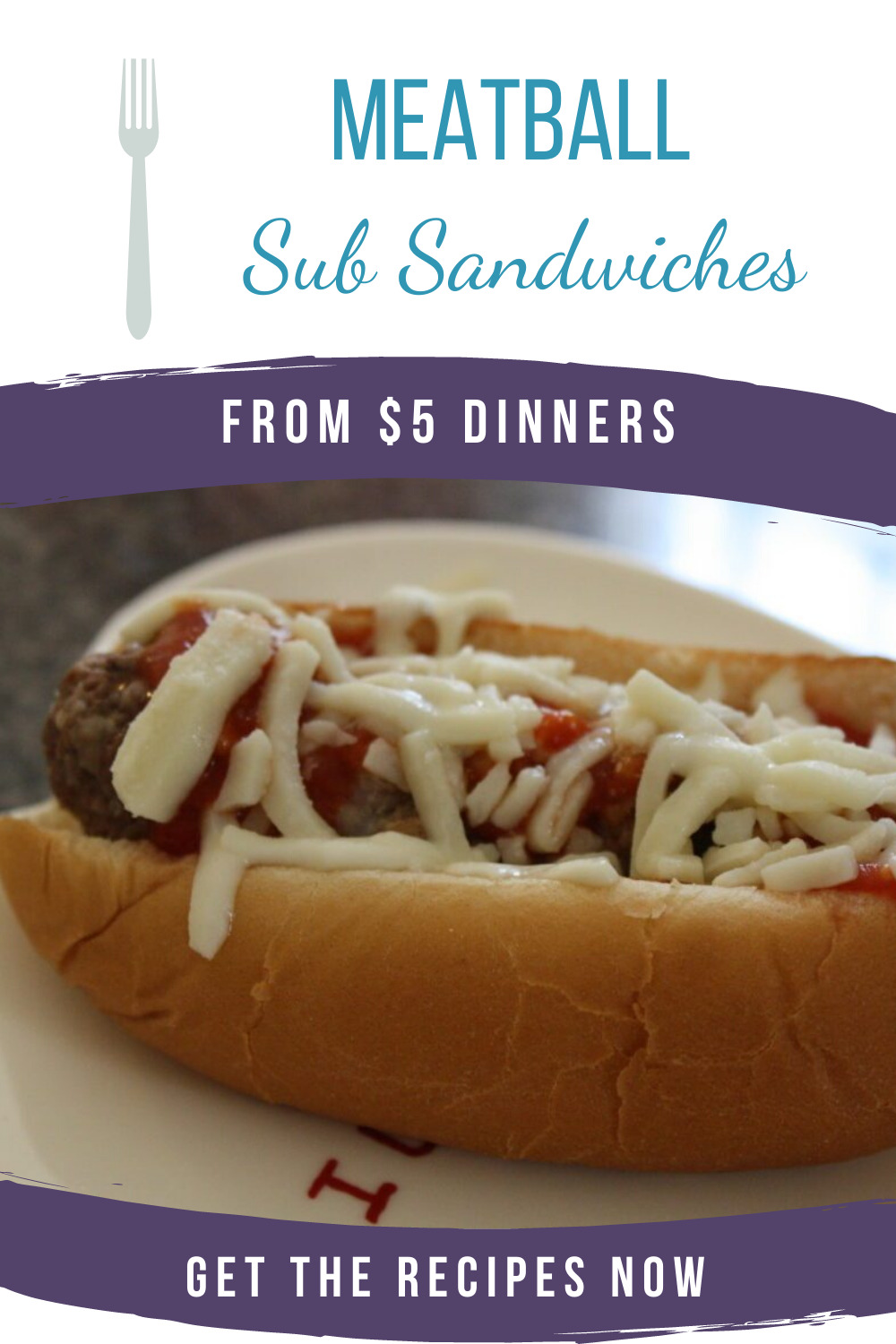 "Mama? When are we having meatball subs again?"
Talk about simple. Plus delicious and filling. And just four ingredients to happy tummies. It's a hit in my family – with five children, ranging from preschoolers to teens.
You can use a bag of frozen, store-bought meatballs. I use homemade because they are better for you and taste delicious 🙂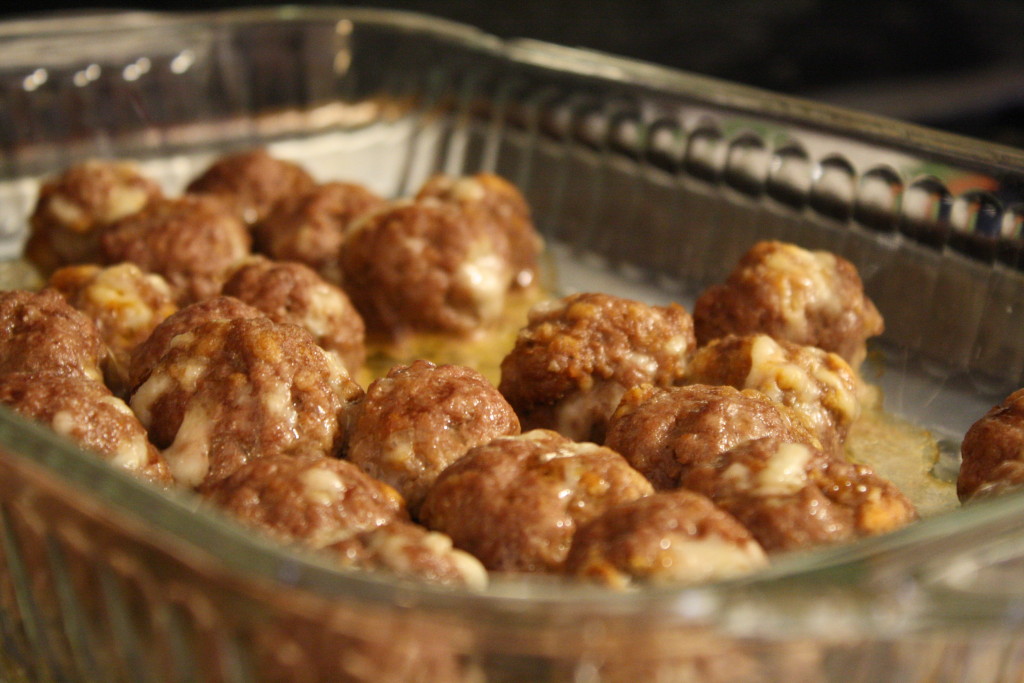 I recently socked away some meatballs and meatloaves when I did a bit of big-shop cooking. I invested about half an hour forming the meatballs by hand. Here's a quick run down on the meatball batch:
Ingredients
2.5

lbs

ground beef

(only 1.25 lbs served each meal)

2

end pieces sandwich bread - pinched into bread crumbs by hand

(no eggs for us because of allergies)

2

cups

mozzarella cheese, divided

2

tsp

Jane's Krazy Mixed Up Salt

(can substitute dash each of salt, black pepper, garlic salt)

20

oz

spaghetti sauce, warmed

4

Hoagie

or 8 hot dog buns
Instructions
Mix ground beef, bread crumbs, 1 cup of mozzarella and Jane's Krazy Mixed Up Salttogether.

Form mixture into meatballs by hand and place on cookie sheet.

Cook half the meatballs at 350 degrees for half an hour.*

Place the other half of the meatballs on a cookie sheet to freeze then later move them to a zip top freezer bag.

Warm up desired amount of spaghetti sauce in a sauce pan.

For each serving, just load about four or five meatballs into your bun.

Top with warmed spaghetti sauce and remaining cup of cheese.

Enjoy!
*If cooking frozen meatballs at a later time, be sure to thaw before cooking at 350 degrees for half an hour.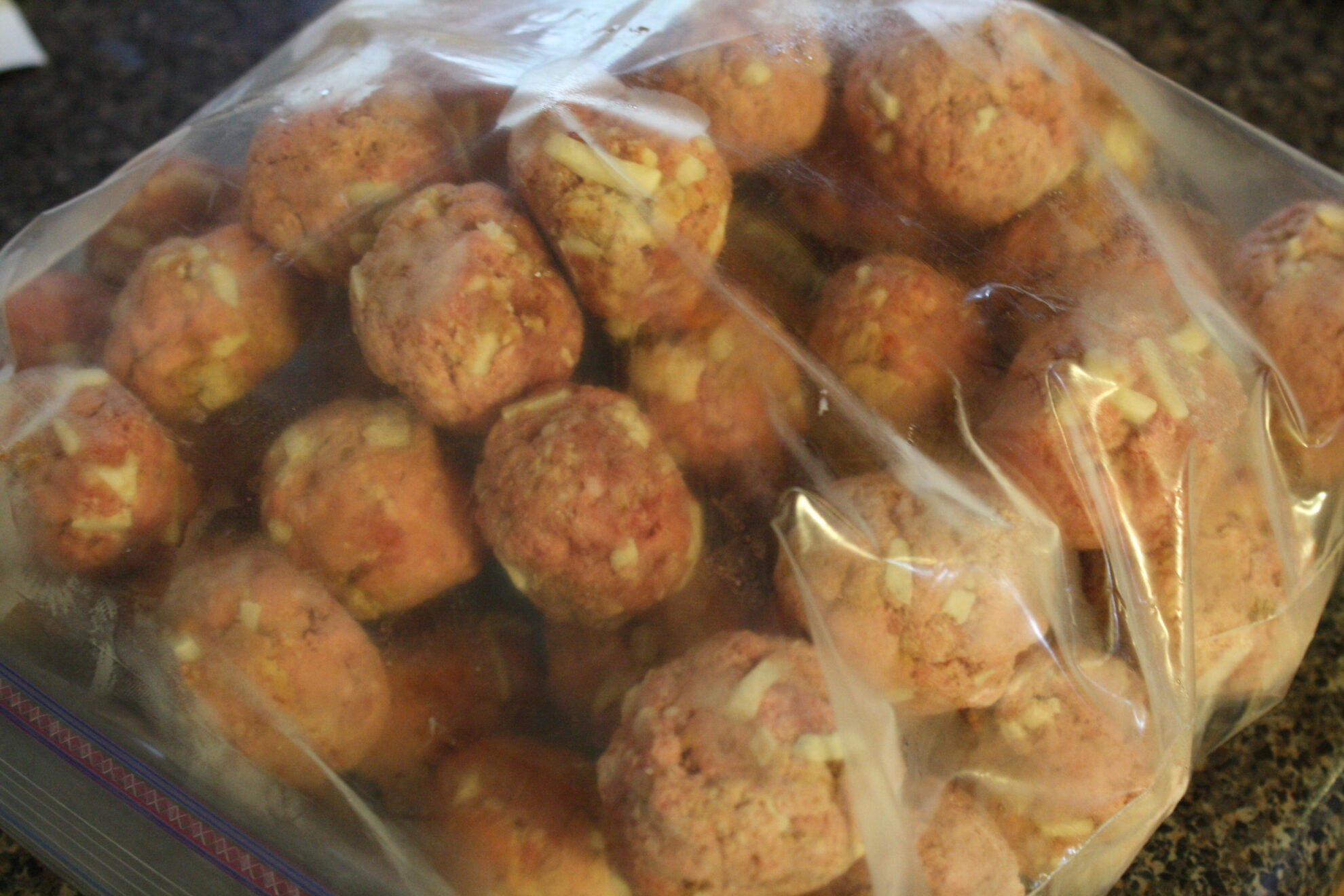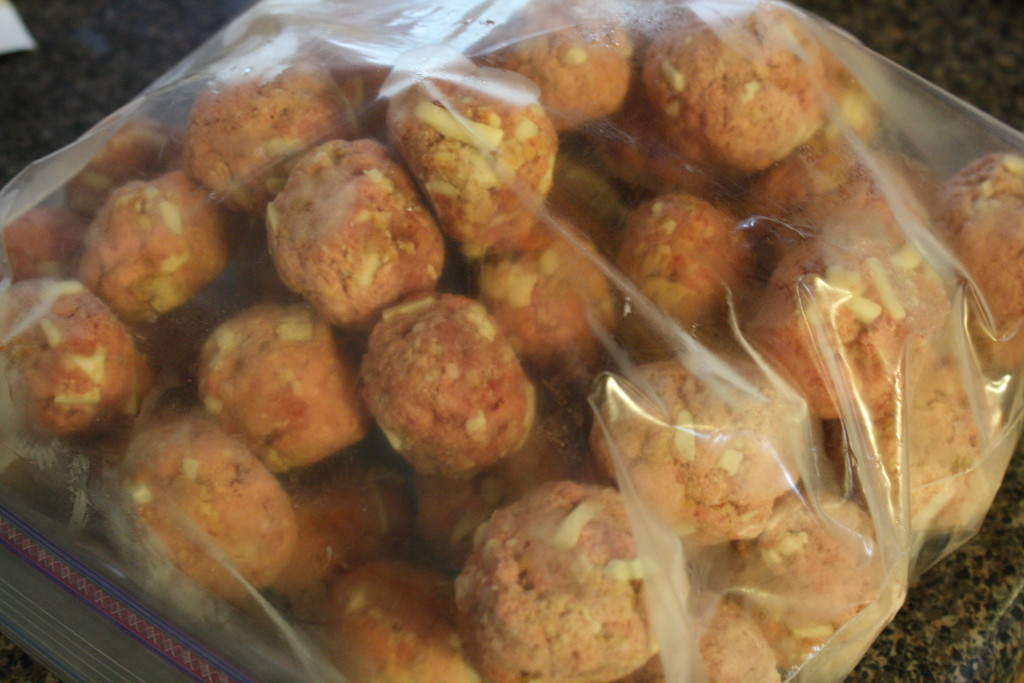 Easy to fix. Easily becomes a favorite.
Any leftover meatballs can be served over spaghetti another night. In fact, a fellow homeschool mother brought us this meal with an accompanying zip top storage bag full of cooked spaghetti noodles. Now I make sure I make batches of meatballs so I am ready to do the same. For more specific details on this round of meatballs and meatloaves, see Basic Beef.