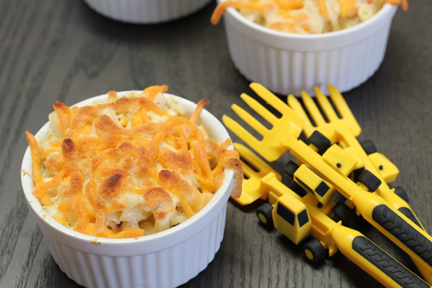 Macaroni and Cheese…a kid favorite for sure!  But why can't it be an adult favorite?!  With just a little sprucing up, it sure can be!
I remember my mom making "the blue box" and mixing in peas and tuna. It was the "all-american meal" back in the 80s.  That…and chicken cordon bleu's from the freezer.  Two meals that I am both fond of, but somehow disgusted by.
(I do love a good chicken cordon bleu…but not one from the freezer. Unless I made it and froze it myself!)
I present you with 5 ways to "dress up" your macaroni and cheese for a night out on the town.
1. Sausage and corn.
2. Chili Beans. Just chili beans.
3. Olives and feta cheese.
4. Diced apple and crumbled bacon.
5. Tuna and fresh crushed garlic.
Thoughts?!  What's your favorite mac n cheese mix-in?!