I never really liked chicken Parmesan. A thick dried out chicken breast smothered in a so-so sauce and topped with too much chewy mozzarella cheese. And loaded with calories to boot! Then I played with a freezer friendly recipe to cut down on excessive calories and boost the favor. Now I am in love. I hope that you enjoy it as much as I do!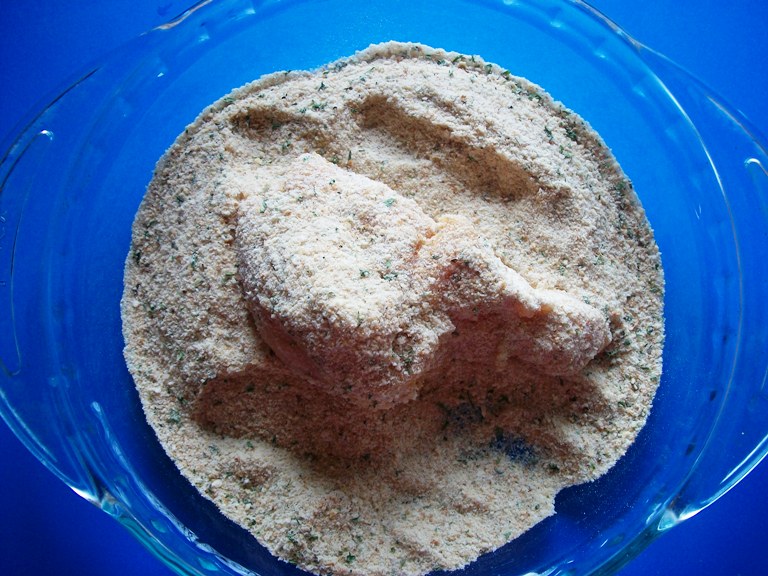 I first cut those massive chicken breasts into more reasonable portions (around 4-5 oz each). I then dip each portion in a beaten egg, then into Italian bread crumbs. Place on a foil lined cookie sheet and bake at 350 degrees for about 30 minutes or until done. Baking instead of pan frying is a great way to cut down on calories.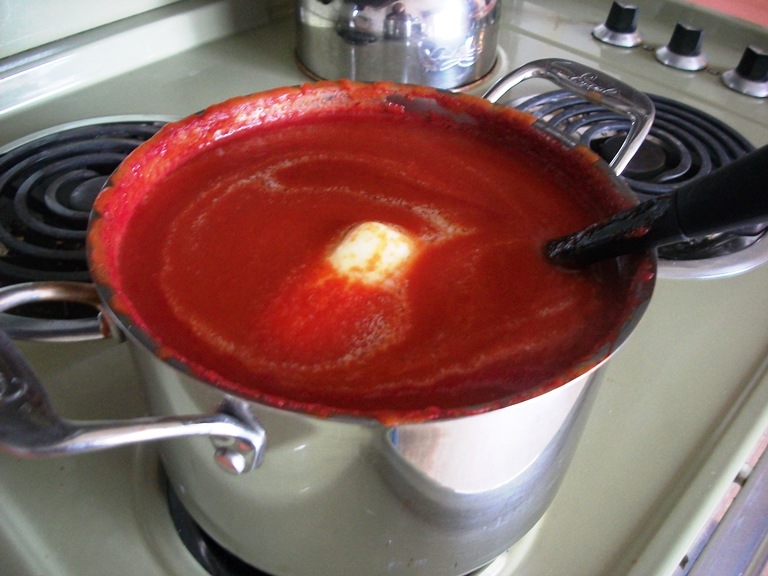 After the chicken is done cooking, I make this simple but rich tomato sauce. When I first saw this recipe on OAMM, I couldn't believe that only tomato sauce, garlic powder and a touch of butter would be enough. I was wrong. 🙂 This sauce is really good! You could skip the butter for even leaner sauce….but I wouldn't!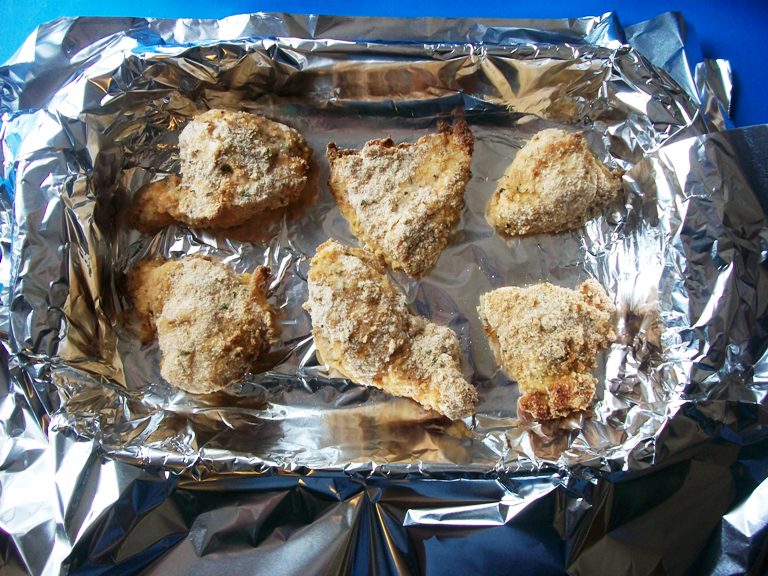 I transfer the chicken portions to the pan that I want to freeze or make the dish in. Then I pour all that yummy sauce over the top.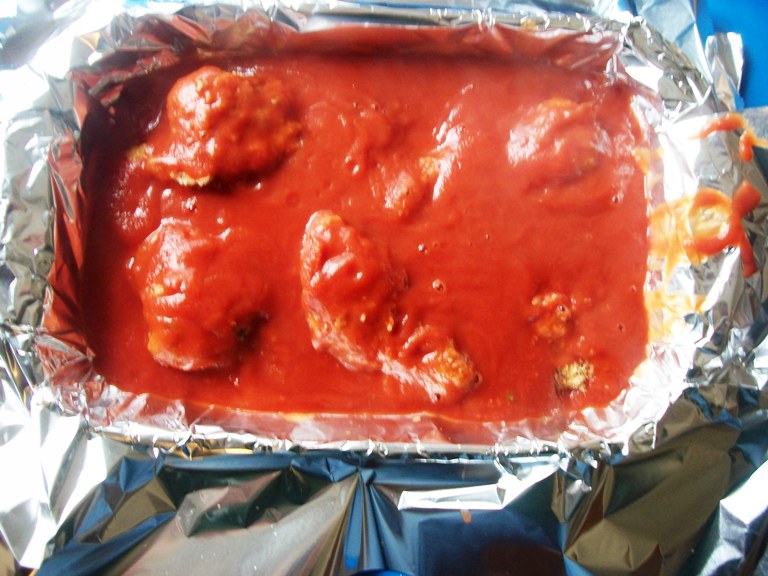 I add a fat pinch of Parmesan cheese over each breast. Most chicken parm recipes use both mozzarella and Parmesan but I found that using just Parmesan was enough. Plus, it saved more calories.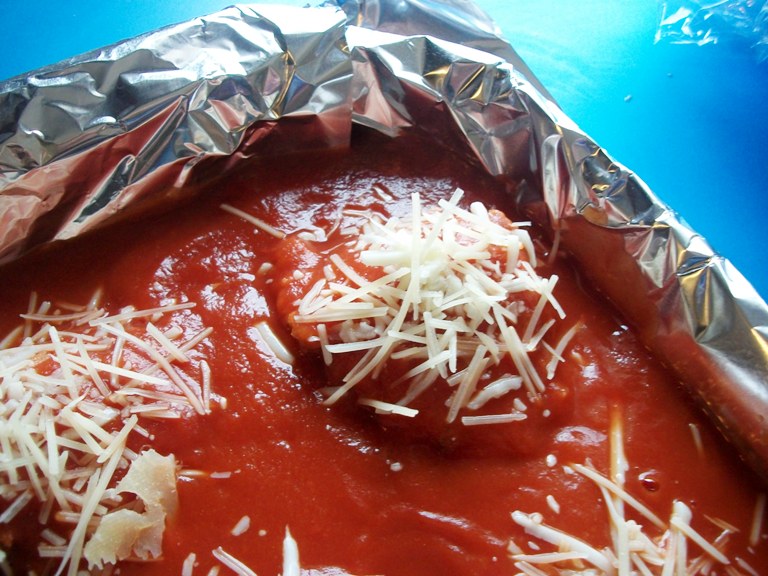 You can bake this now or freeze!
Lightened up, but still full of flavor!
Ingredients
3/4-1

lb

Boneless, Skinless Chicken Breast

1

gg

3/4

cup

3/4 c Italian Breadcrumbs

32

oz

tomato sauce

1/4

tsp

garlic powder

2

Tbsp

butter

1/3

cup

shredded Parmesan cheese

Serve with whole grain pasta and veggies
Instructions
Cut chicken into 4-5 oz pieces.

Dip chicken in beaten egg, then dredge with breadcrumbs. Place in a foil lined baking pan.

Mix tomato sauce & garlic powder and heat to a boil.

Simmer 10 min or until thick.

Stir in butter until melted.

Cover chicken with sauce and add a pinchful of cheese to each piece of chicken.

Cover pan with foil.

Bake at 350 degrees for 30 minutes. Remove foil and cook for an additional 10 minutes or until chicken is done.

Serve Lightened Up Chicken Parmesan with whole grain pasta and a side of veggies.