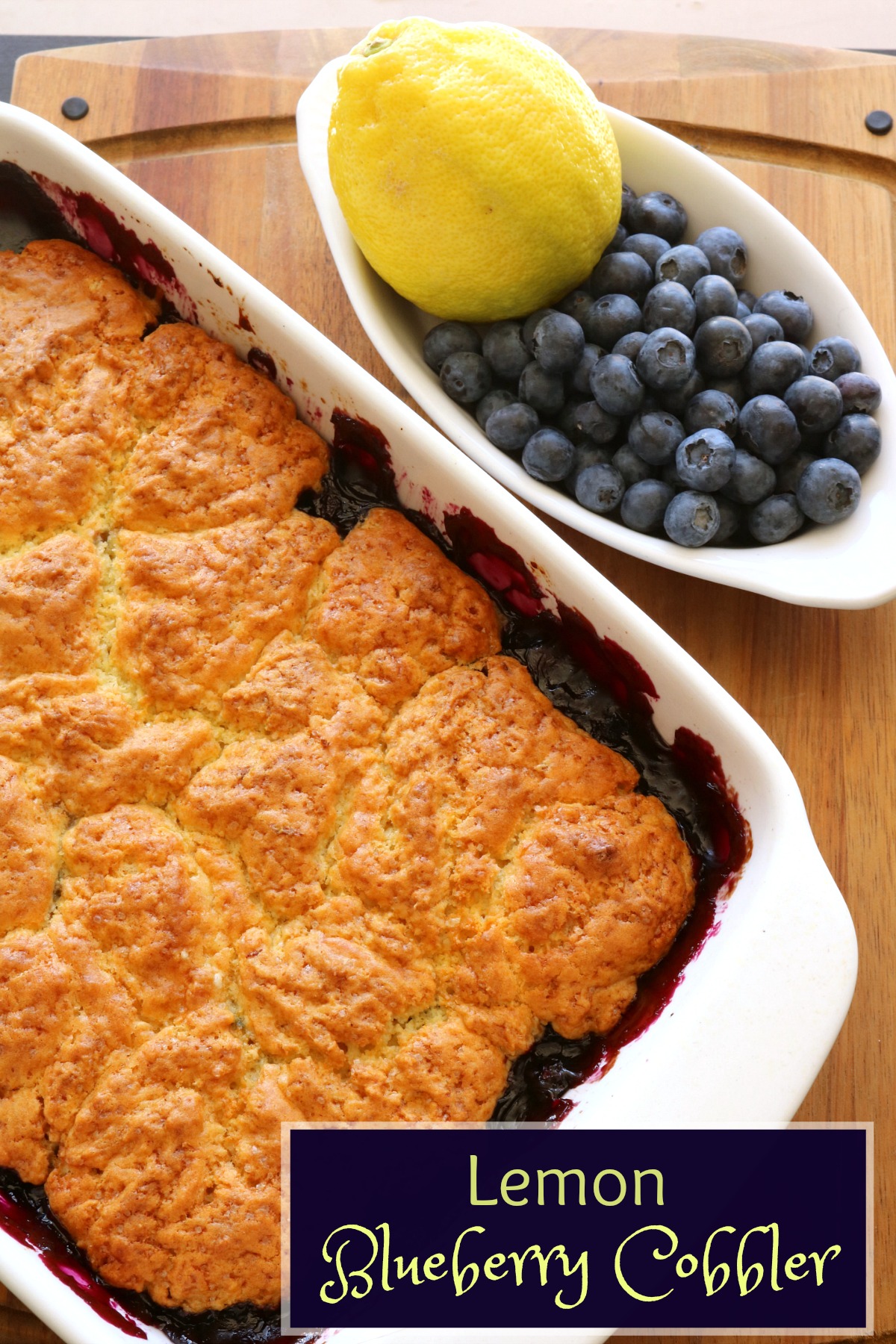 This right here is a lick the pan kind of dessert!
Yes, lick the PAN!
I'm giving you permission right now to lick the pan and your plate CLEAN!
I big puffy heart lurvvveeeee lemon and blueberry together and this cobbler makes me fall in love with it all over again. The tiny bit of tart from the lemon with the touch of sweet from the baked blueberries is simply divine.
And you're going to love the addition of the surprise ingredient in this blueberry cobbler – hint: it's not blueberries. lol
Check out the recipe, then get this dessert added to your menu SOON!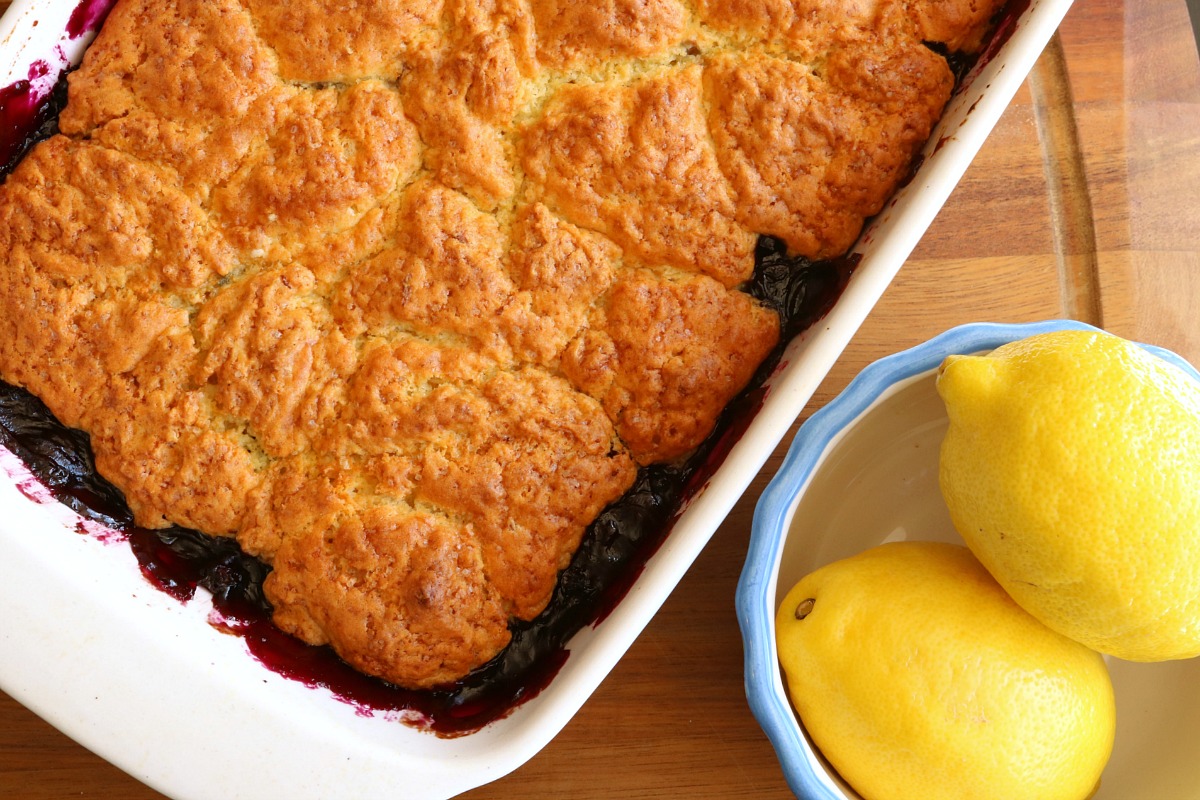 Citrus and sweet cobbler that goes perfect with a scoop of ice cream!
Ingredients
6

cups

blueberries, fresh or frozen

3/4

cup

seedless raspberry jam

3

Tbsp

cornstarch

1/2

cup

sugar + 4 tablespoons, divided

8

Tbsp

butter, divided

1 1/2

cups

flour

3

tsp

baking powder

1/2

tsp

baking soda

1/4

salt

salt

2

eggs

2

Tbsp

plain yogurt

1

large

lemon, reserve juice and zest

1

tsp

vanilla extract

1

pint ice cream, optional
Instructions
Heat oven to 425 degrees. Spray a 3 quart baking dish with nonstick cooking spray.

In a bowl, combine the blueberries, jam, cornstarch, and 1/2 cup of sugar. Stir to coat. Pour the blueberry mixture into the baking dish. Top with 2 tablespoons of butter. Cook this mixture in the oven for 25 minutes until bubbly.

While the blueberries are cooking, prepare the dough. In a food processor, place the flour, baking powder, baking soda, salt, and 3 tablespoons of sugar. Pulse to combine. Add 6 tablespoons of butter to the food processor and pulse until the mixture is crumbly. This will be about 5 - 6 pulses.

Add the eggs, yogurt, lemon zest, lemon juice, and vanilla extract to the dough. Pulse until just starting to ball up and pull away from the sides.

When the blueberries are cooked, remove them from the oven and stir. Place the dough on top of the blueberries in spoonfuls across the top. Sprinkle the top with the remaining 1 tablespoon of sugar. Bake for 15 minutes until bubbly and light golden brown.

Serve Lemon Blueberry Cobbler with optional vanilla ice cream.