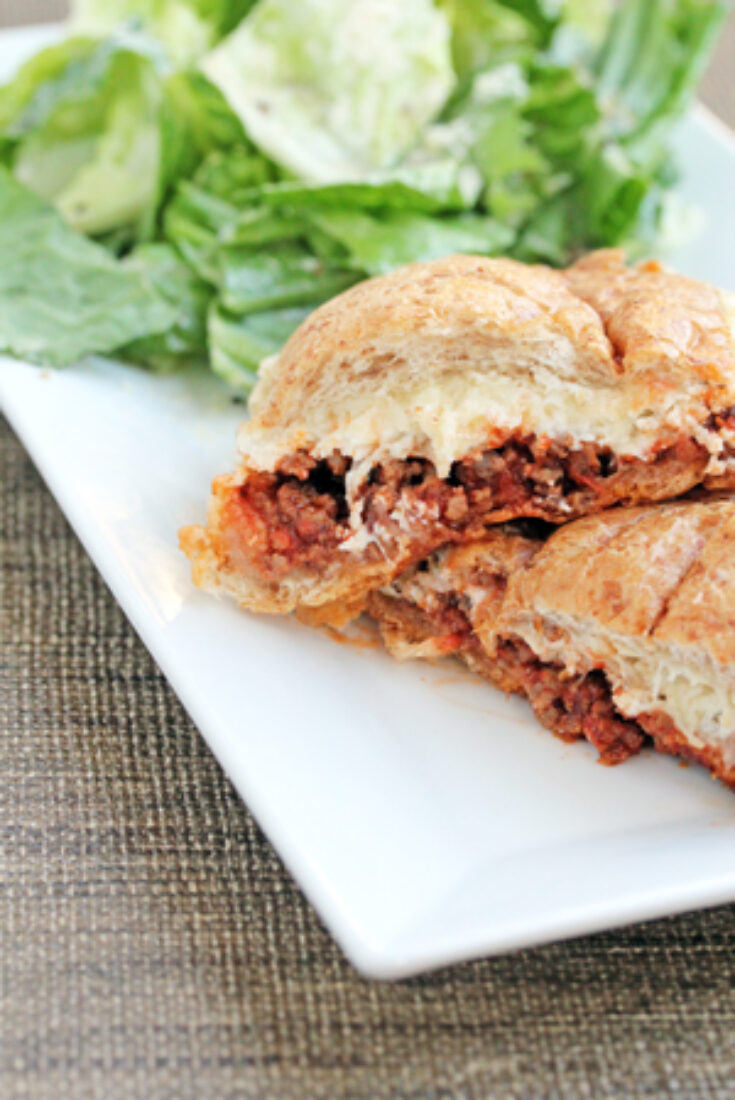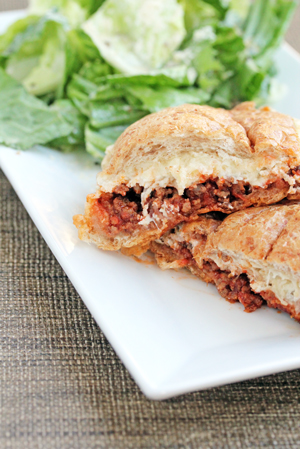 I want to thank Sue for sending this recipe idea along. I don't have much time to spend surfing around the internet looking for fun new ways to get creative with ingredients and leftovers, so I'm super grateful that she sent this to me. It was instantly one of those "I must make this soon" recipes…and definitely a new family favorite!
I love getting creative with spaghetti sauce type meals…these "individual beef pies" are always a favorite…and now we can add these Lasagna Buns to the list too! With this particular meal, I made about 1 1/2 pounds of meats worth of spaghetti sauce, and only used a small portion of it for these lasagna buns. And the rest of the spaghetti sauce went into the freezer. (To be used on a weekend evening when I just don't feel like cooking, but also don't want to shell out $40 for dinner! Saves weekend cooking sanity, time and $$$ all in one!)
Also, I used sour cream instead of ricotta because it was cheaper. And what I had on hand. It's a perfect substitute in this recipe!
What I did for the boys to make these dairy free…I just spooned the spaghetti sauce of the bread and then topped with a dairy-free, soy-free cheese. The nice part about these is that they didn't use too much of the uber-expensive cheese in one dish. I just used a few pinchfuls and stashed the rest back in the freezer.
The lowdown…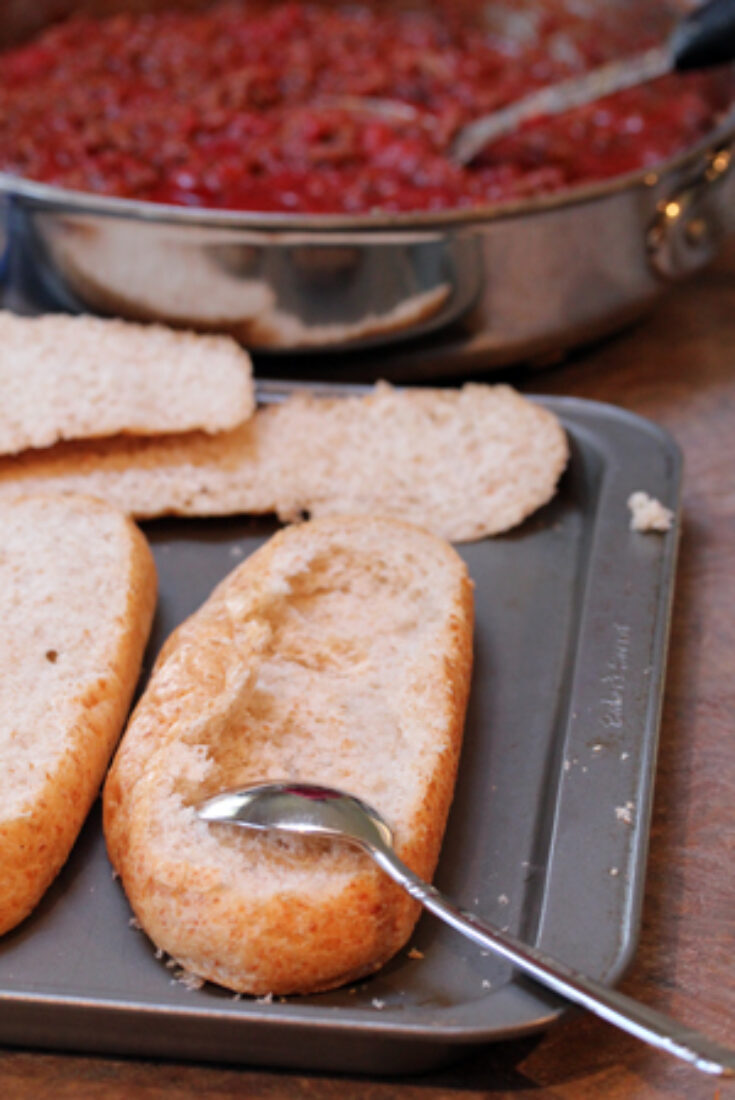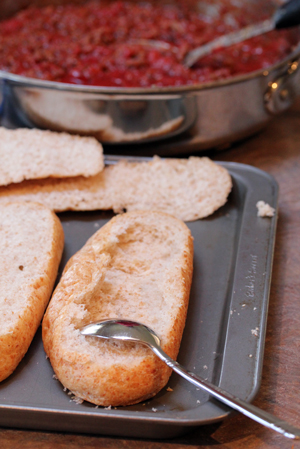 Take some sub rolls or bolillo rolls…slice off the top and then scoop out the some of the "inner" bread.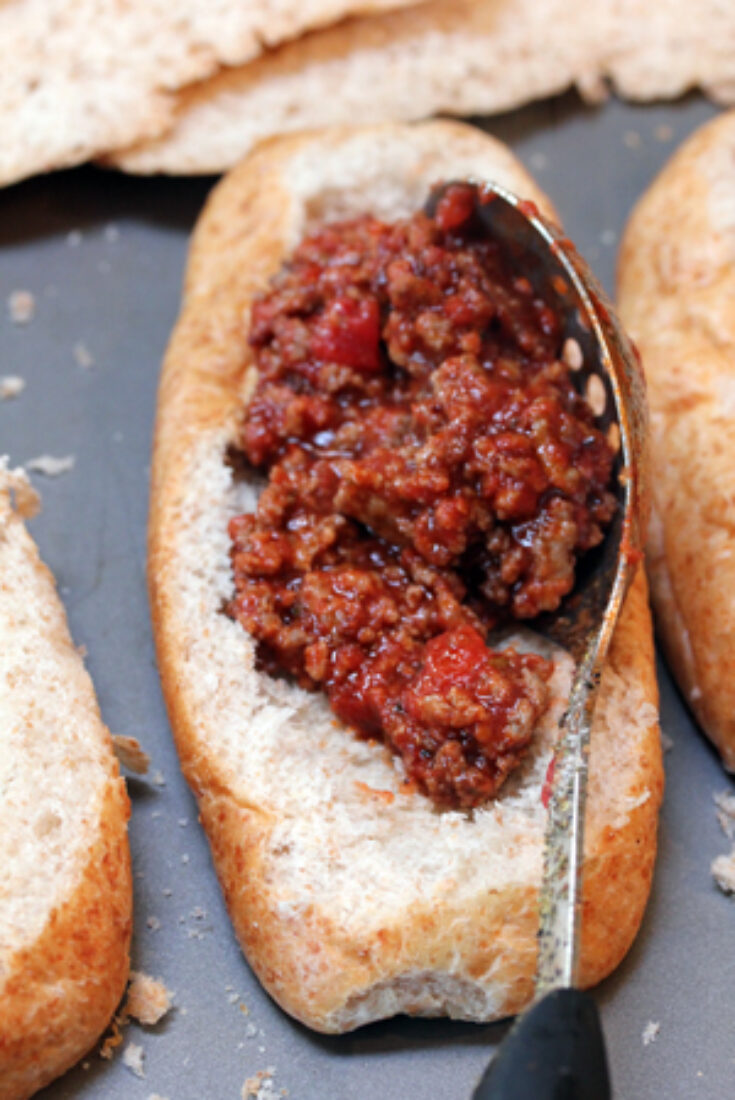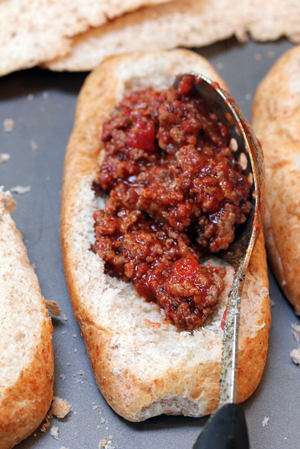 Scoop in some meaty spaghetti sauce.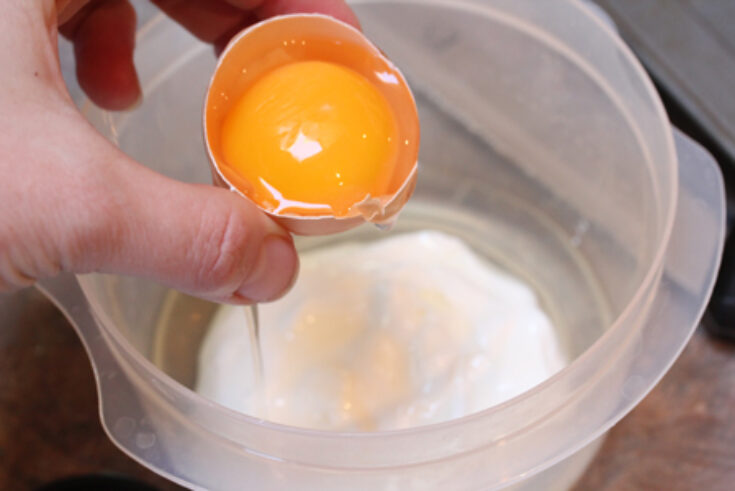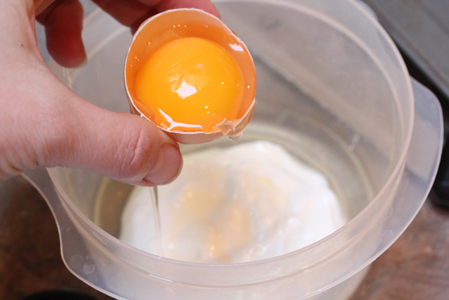 Make up the "ricotta" cheese.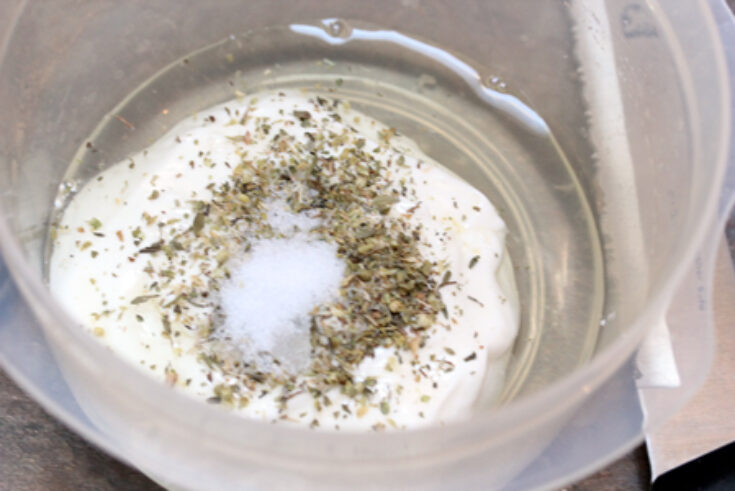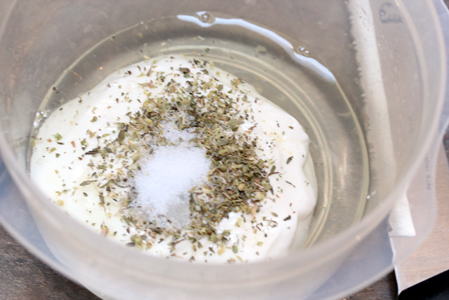 And I say "ricotta" because I used sour cream, an egg white and some seasonings. Then mixed in some shredded mozzarella.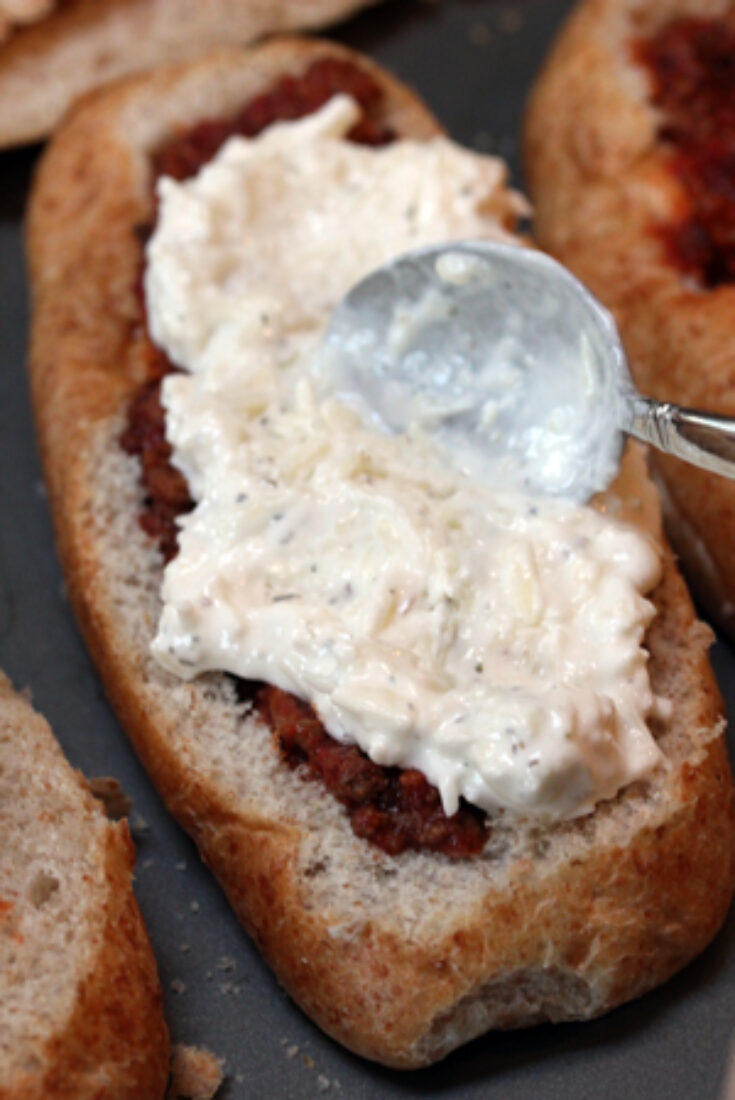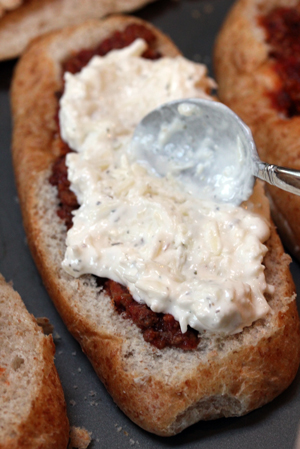 Spoon the "ricotta" cheese over the spaghetti sauce.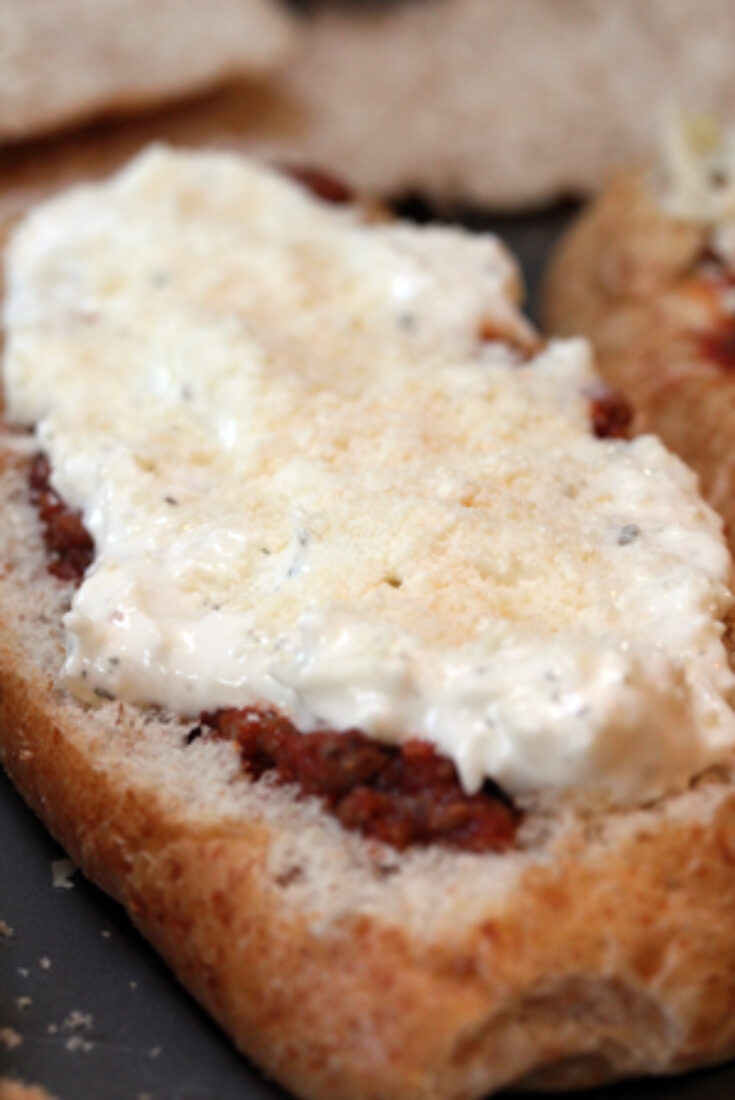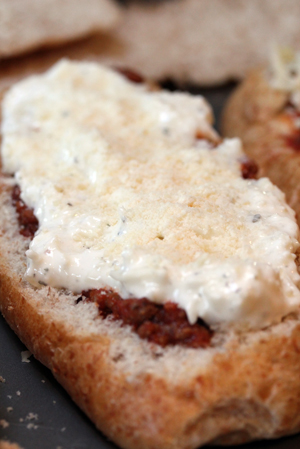 Add some Parm.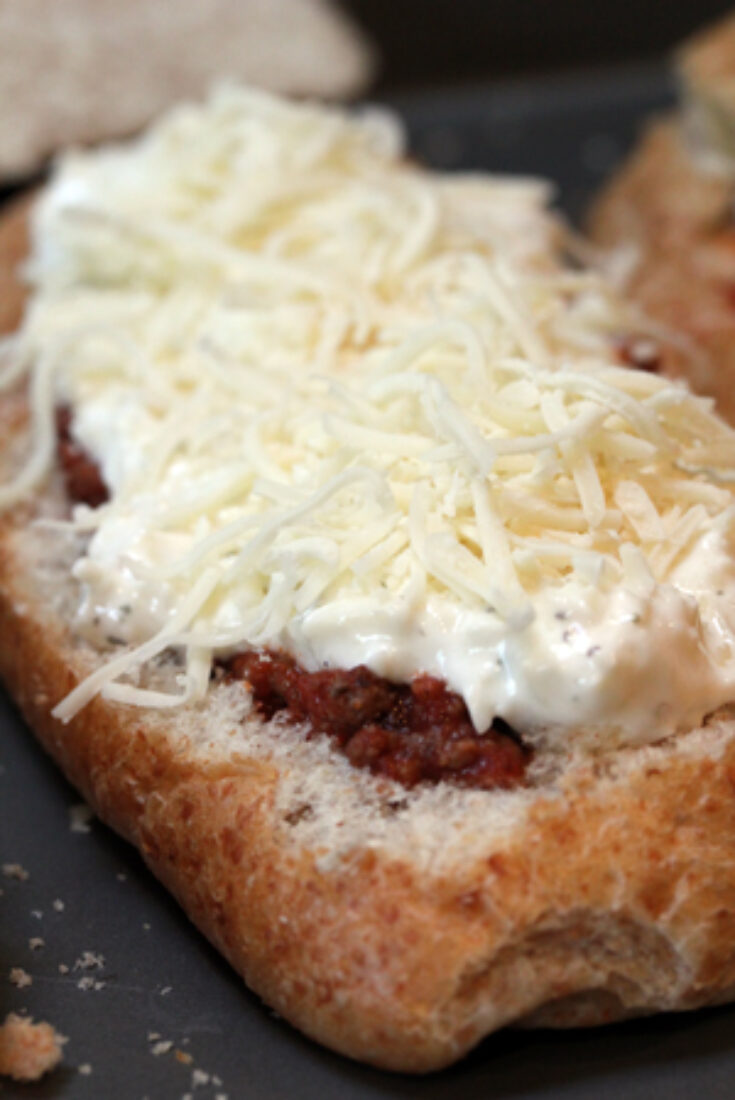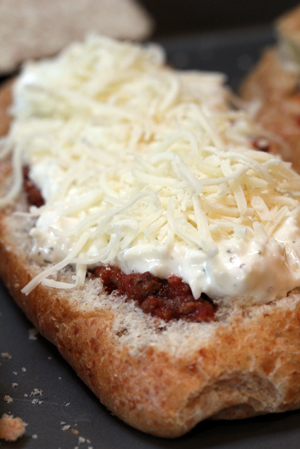 And then some more shredded mozzarella.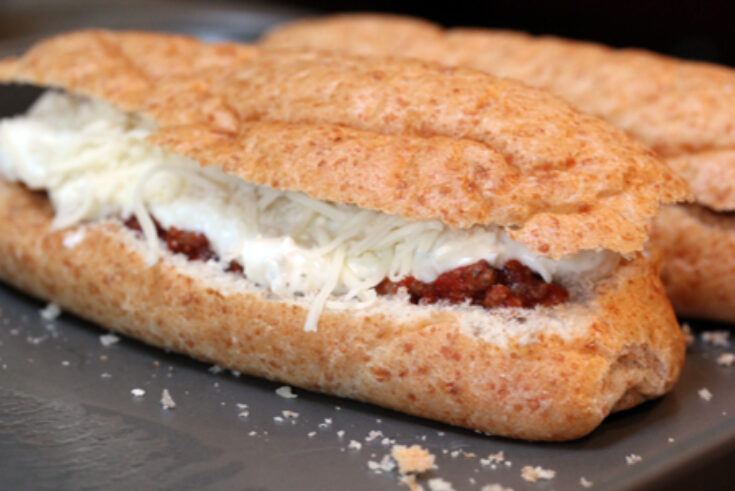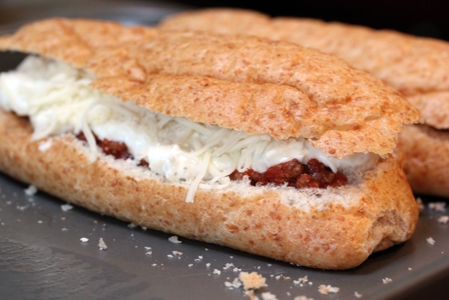 Add the top you sliced off.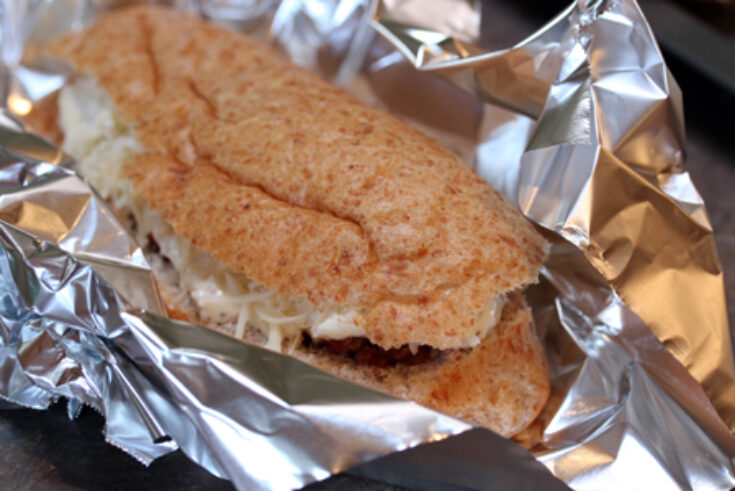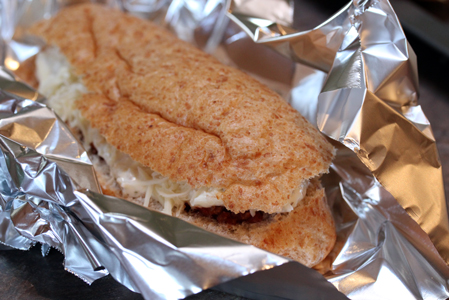 Wrap in foil and bake.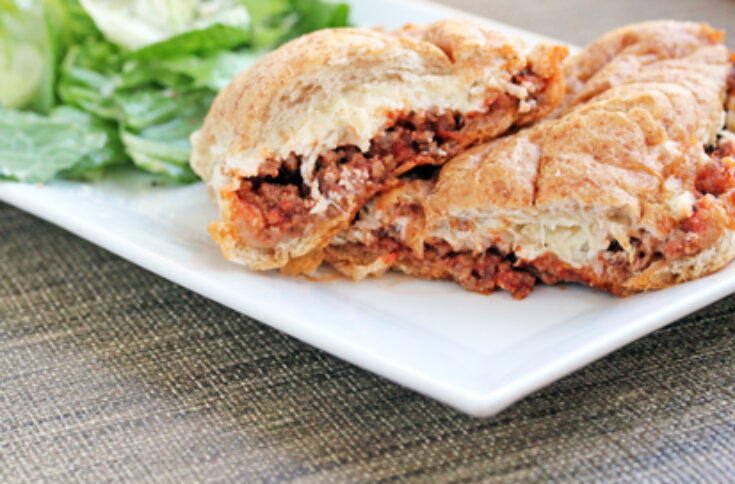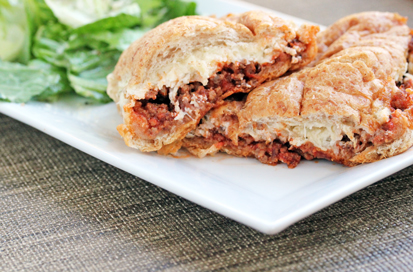 Then serve with a simple side salad.
All your favorite Italian flavors, nestled in a toasty bun!
Ingredients
6

sub rolls or bolillo rolls

2

cups

spaghetti sauce with meat

1/2

cup

sour cream (use ricotta if you prefer)

1

egg white

1

tsp

Italian seasoning

1/2

tsp

salt

2

cup

mozzarella cheese, divided

1/4

cup

Parmesan cheese

Lettuce, vinaigrette
Instructions
Preheat oven to 350.

Slice off the tops of the sub rolls. Then scoop out the bread from the inside. Spoon some spaghetti sauce into the rolls.

In a mixing bowl, combine the sour cream, egg white, spices, salt and 1 cup of the mozzarella cheese. Spoon over the spaghetti sauce.

Sprinkle a little Parmesan cheese and mozzarella cheese over top. Add the bread top back on. Place into a foil pouch and bake for 25-30 minutes.

Prepare small, simple side salad.

Serve Lasagna Buns with side salad.