This is the perfect July 4th Potato Salad to take to your picnic, potluck or backyard BBQ.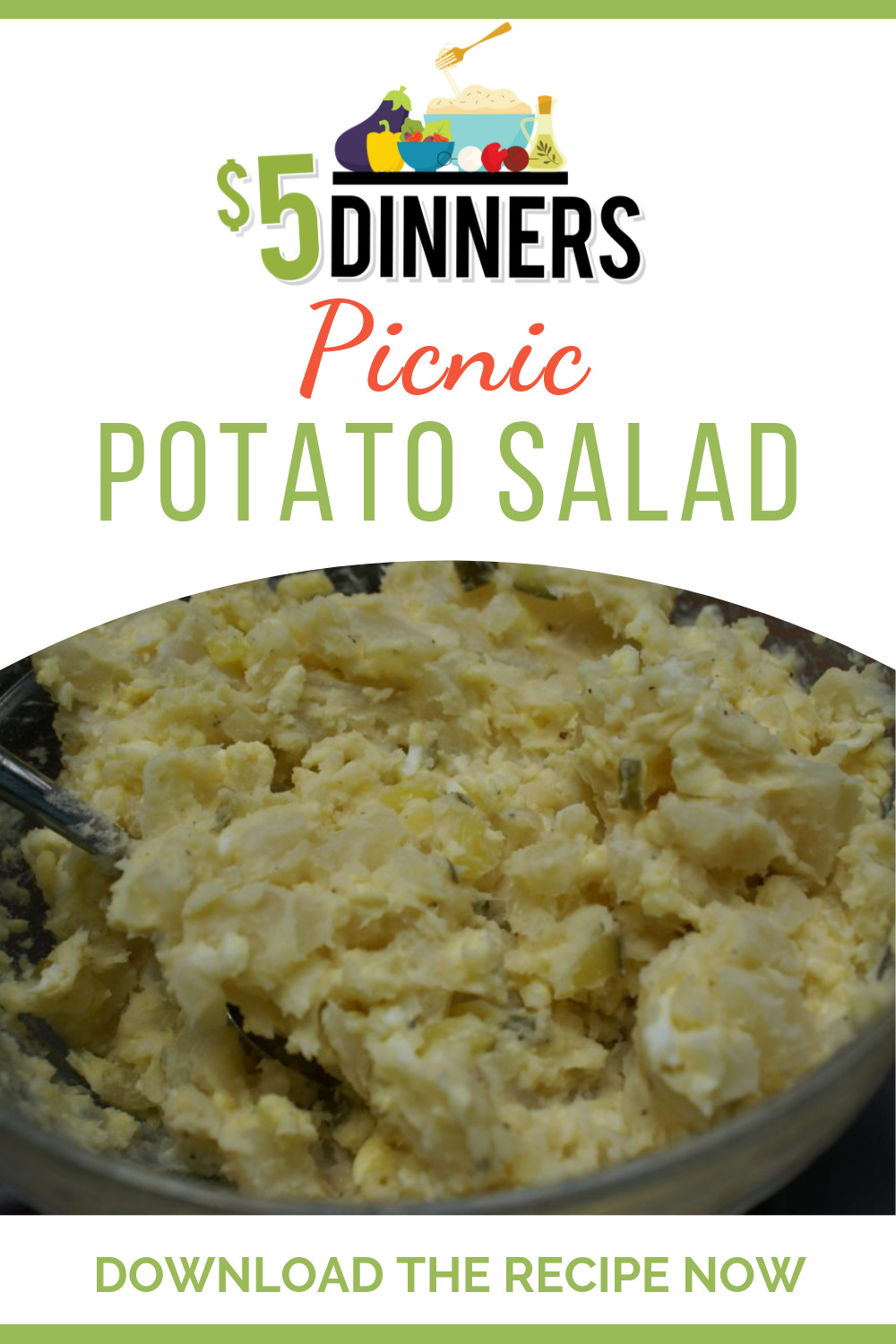 I adore a homemade potato salad.
It's worth every minute of time and ounce of effort to prepare.
For this recipe, I added my "all-time favorite" potato salad ingredient…
Chopped pickles!
I just happened to see them when grabbing the dijon mustard and miracle whip. Hmmm…wonder how this would taste mixed in???
Verdict: Delicious.
Enjoy!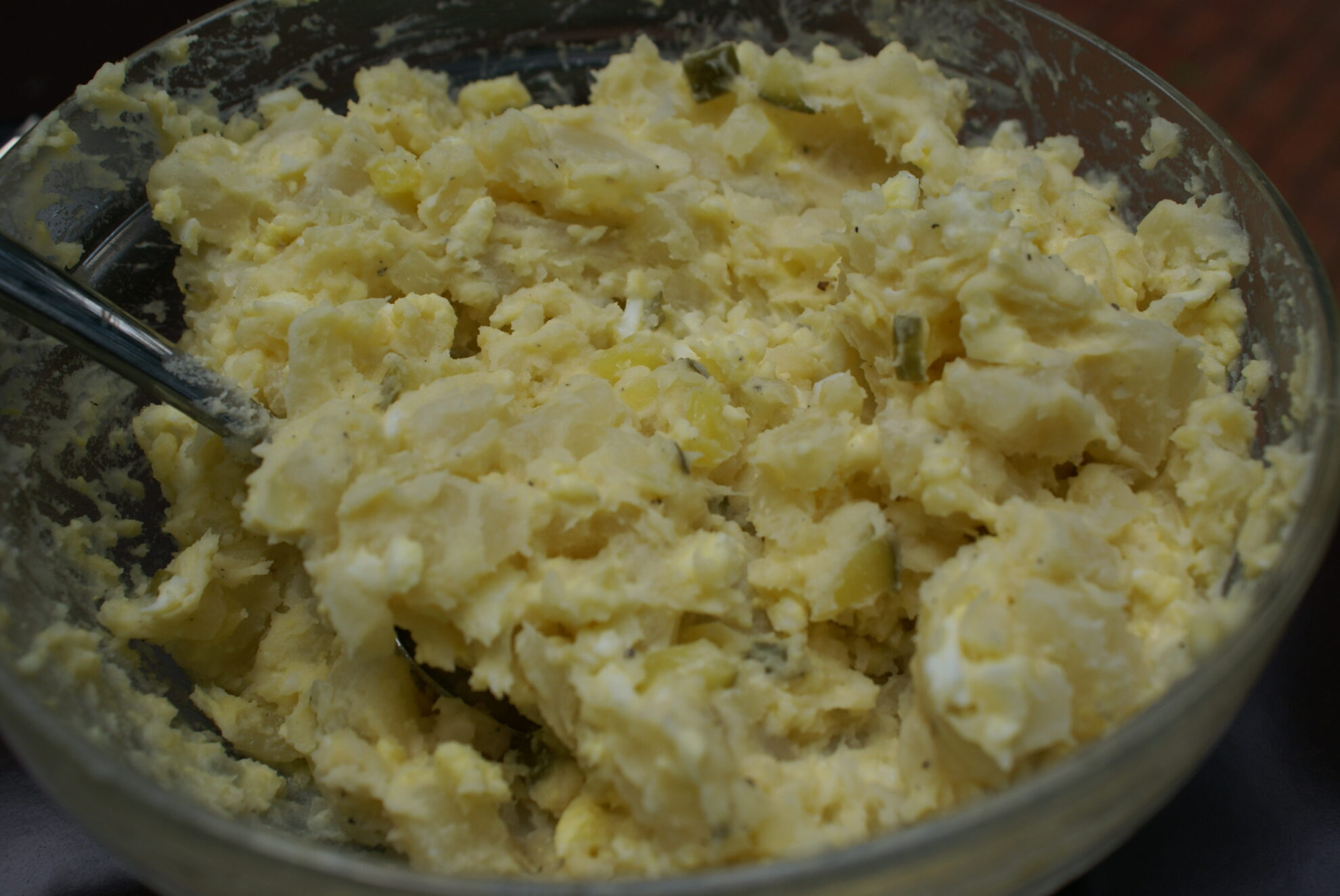 A little pickles and a little Dijon make this to perfect holiday potato salad!
Ingredients
6

medium

potatoes

1

small

onion

2

garlic cloves, crushed

1

dill pickle, chopped

1/2

cup

plus 2 Tbsp miracle whip, divided

2-3

Tbsp

Dijon mustard

2

eggs

Cracked pepper

to taste

Salt

to taste
Instructions
In medium saucepan, boil peeled and diced potatoes, chopped onions and crushed garlic for 10 minutes, or until potato pieces are soft. Drain and place in serving bowl.

Chop pickle and add to potatoes with 1/2 cup miracle whip, Dijon mustard and cracked pepper. Season with salt. Stir through.

In small saucepan, boil 2 eggs for 10 minutes. Turn off heat and let sit in water for 10 more minutes. Carefully remove and rinse with cool water until can be easily handled.

Place in small bowl and chop using pastry blender.

Add chopped eggs plus 2 Tbsp of miracle whip to the potatoes. Stir through. Add salt and pepper to taste.

Refrigerate for at least 2 hours, or until completely chilled. This will serve 8-10 people, depending on how large your "spread" is for your July 4th BBQ!