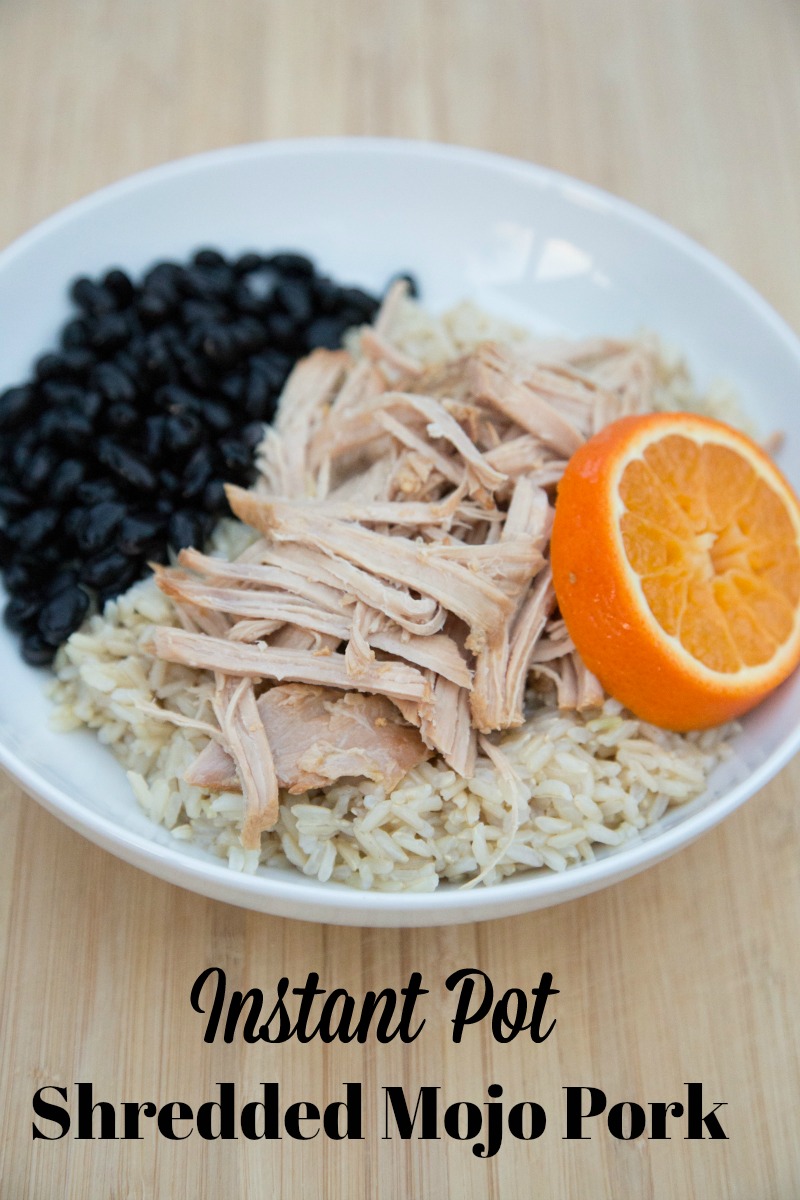 This meal is simple ingredients, that when combined together make for a super scrumptious meal.
We're pressure cooking this pork roast with citrus juices and some lots of garlic, and a touch of smoky flavor from the ground cumin. This combo will really flavor up the pork.
Once it's finished in the Instant Pot, you can shred the pork meat into the sauce and serve over rice and beans!
This reminds of the types of meals we enjoyed during our 6 years in the Dominican Republic – it takes me right back to the Caribbean!
Hope you enjoy!!
Helpful Instant Pot Resources
Pork cooks so well in the Instant Pot and this recipe has such a delightful flavor!
Ingredients
2

lb

pork roast

s pork roast

1/2

cup

hot water

s hot water

1

small

small white onion

Salt and pepper

1

cup

orange juice

s orange juice

1/4

cup

lime juice

s lime juice

4

tsp

minced garlic

1/2

tsp

ground cumin

Garnish: sliced oranges

Side: rice

Side: black beans
Instructions
Slice the onion into half-moons.

Place the pork roast with the hot water into the electric pressure cooker insert and season with salt and pepper. Sprinkle the onion slices on top. Pour the orange juice, lime juice and minced garlic on and around the pork and season with the ground cumin.

Steam valve: Sealing.

Cook on: Manual/High for 50 minutes.

Release: Natural or Quick.

Once finished cooking, shred the pork with 2 forks and mix into the sauce. Strain meat from liquid, before adding the plates.

Cook the rice, as directed.

Warm the black beans.

Peel and slice the orange for garnish.

Serve Instant Pot Shredded Mojo Pork topped with orange slices with rice and black beans.