Restaurant Quality Salmon – Because it's Steamed in the Instant Pot!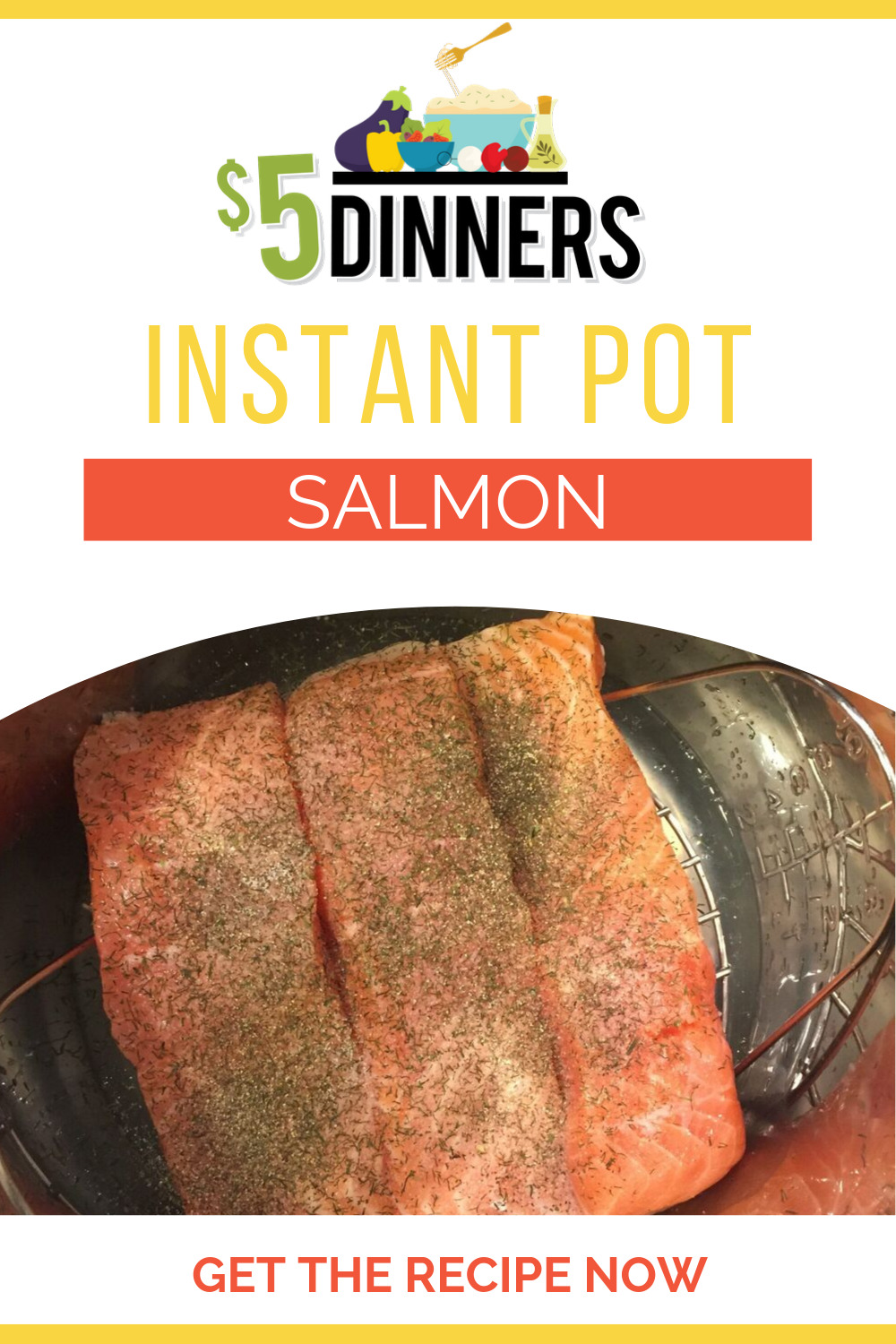 Lemon and dill are by far my favorite ingredients to use when making salmon. I'll bake, slow cook, grill, and saute salmon with lemon and dill. I'll use lemon slices, or lemon juice, or even lemon essential oil with olive oil.
Now, I'm adding pressure cook to the list of possible ways to cook salmon with lemon and dill. And now I'm calling this my favorite way to cook salmon. The Instant Pot just does a fantastic job of cooking the salmon….so it ends up perfectly moist and tender on your dinner plate.
It takes just minutes using the Steam function of the electric pressure cooker!
If you're stuck cooking the same things over and over in your Instant Pot…or your Instant Pot is stuck in the box, screaming your name, then I highly recommend that you sign up for my Electric Pressure Cooking 101 Online Class!
Salmon in the Instant Pot is a must-try!
Ingredients
1

lb.

salmon fillet, cut into 3 pieces

Salt and pepper

1/4

cup

+ 3 tsp lemon juice, divided

3

tsp

fresh dill, chopped

Rice, as side dish

Fresh veggies, as side dish
Instructions
Add 1 cup water plus 1/4 cup lemon juice to the electric pressure cooker insert. Add the steam rack.

Place the salmon pieces, skin side down, on the steam rack. Season with salt and pepper.

Drizzle 1 tsp lemon juice onto each salmon fillet. Sprinkle the fresh dill on top of each salmon fillet. Close the lid.

Set to Sealing.

Steam, Adjust to 2 minutes. Let the electric pressure cooker cook it to perfection.

Natural Release.

Cook the rice and veggies, as directed.

Serve Instant Pot Salmon with Lemon & Dill with side of rice and veggies.