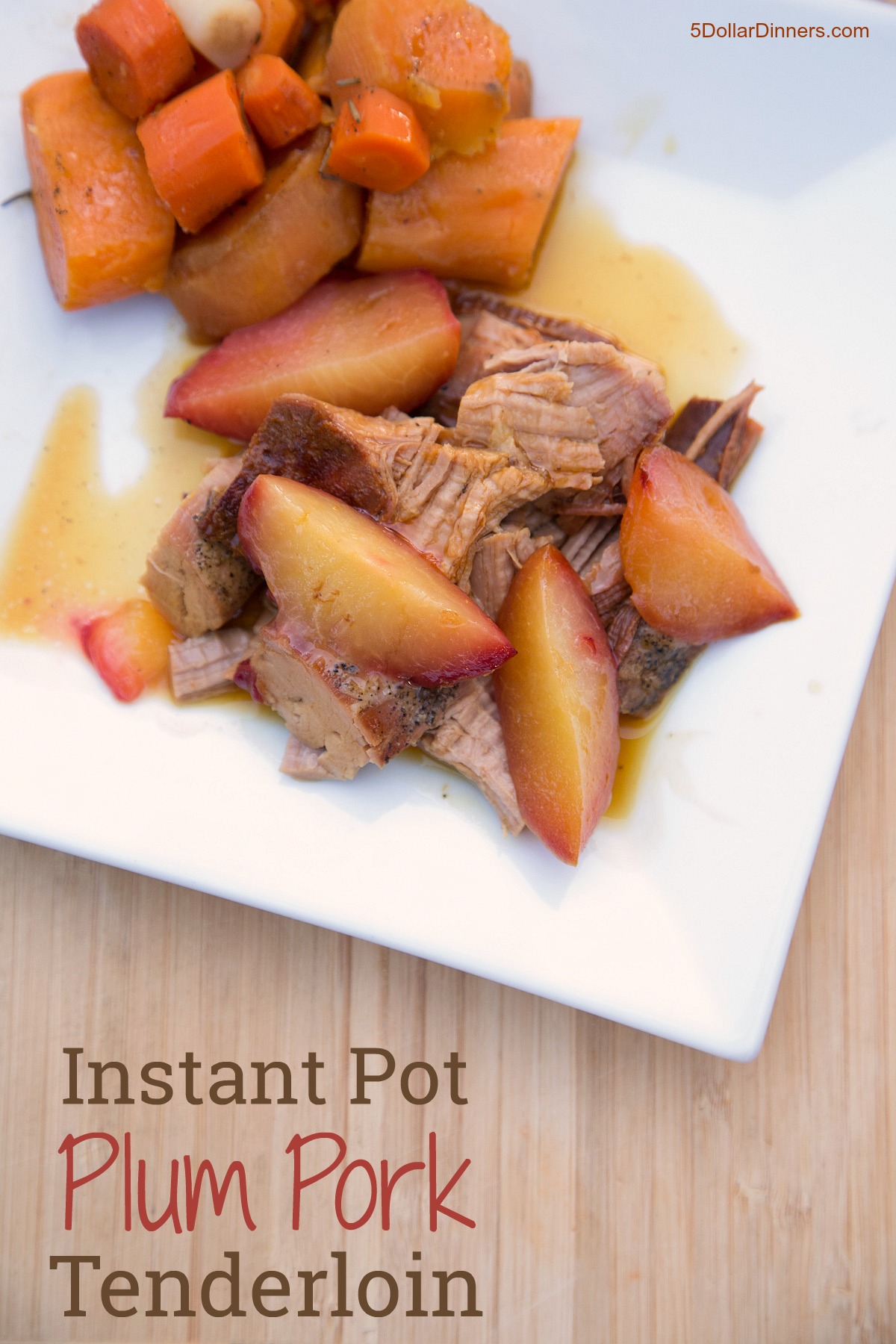 Real plums. And plum sauce. And not heating up your kitchen and still having a great 'meat and potatoes meal' – here you go!
This unique flavor combo will not disappoint! Pork plays really nicely with fruits like applesauce and turns out it does well with plum too.
Before we get to the recipe, I wanted to share a little about plum sauce…
It's the amazing sauce that you dip egg rolls or spring rolls. It's a staple with takeout chinese food, in that cute little condiment container. But that version is a bit more sweet and sour than the one I used. I used a milder version from the grocery store.
I found it on the Asian aisle at my 'large' grocery store, but have looked at a smaller one near my office and they didn't have it. So it could be an elusive ingredient. If it is tough to find in your area, you can always add it to your next Amazon order – plum sauce on Amazon.
Then make this once and use the rest for dipping egg rolls…or if you enjoy this as much as we did, you'll be using up the plum sauce the next few times you make this 🙂
Enjoy!!
P.S. I'd also like to add that I try to stay away from these "unique" or one-off ingredients like the plum sauce, but this one is worth getting to make this (and to have for egg rolls later too!)
The perfect amount of sweet!
Ingredients
2

lb.

pork tenderloin

1/2

cup

hot water

Salt and pepper, to taste

9

oz

plum sauce

1

tsp

cinnamon

1

tsp

ground allspice

2

plums, sliced into wedges

1

cup

rice, as side dish

Salad or fresh veggies, as side dish
Instructions
Slice the plums into small wedges.

Place the pork tenderloin into the electric pressure cooker insert with the hot water. Season with salt and pepper. Pour the plum sauce over the top and then sprinkle the cinnamon and allspice over the plum sauce. Add the plum wedges.

Steam valve: Sealing.

Cook on: Manual/High for 40 minutes.

Release: Natural or Quick.

Cook the rice, as directed.

Prepare the salad.

Serve Instant Pot Plum Pork Tenderloin over rice with side salad.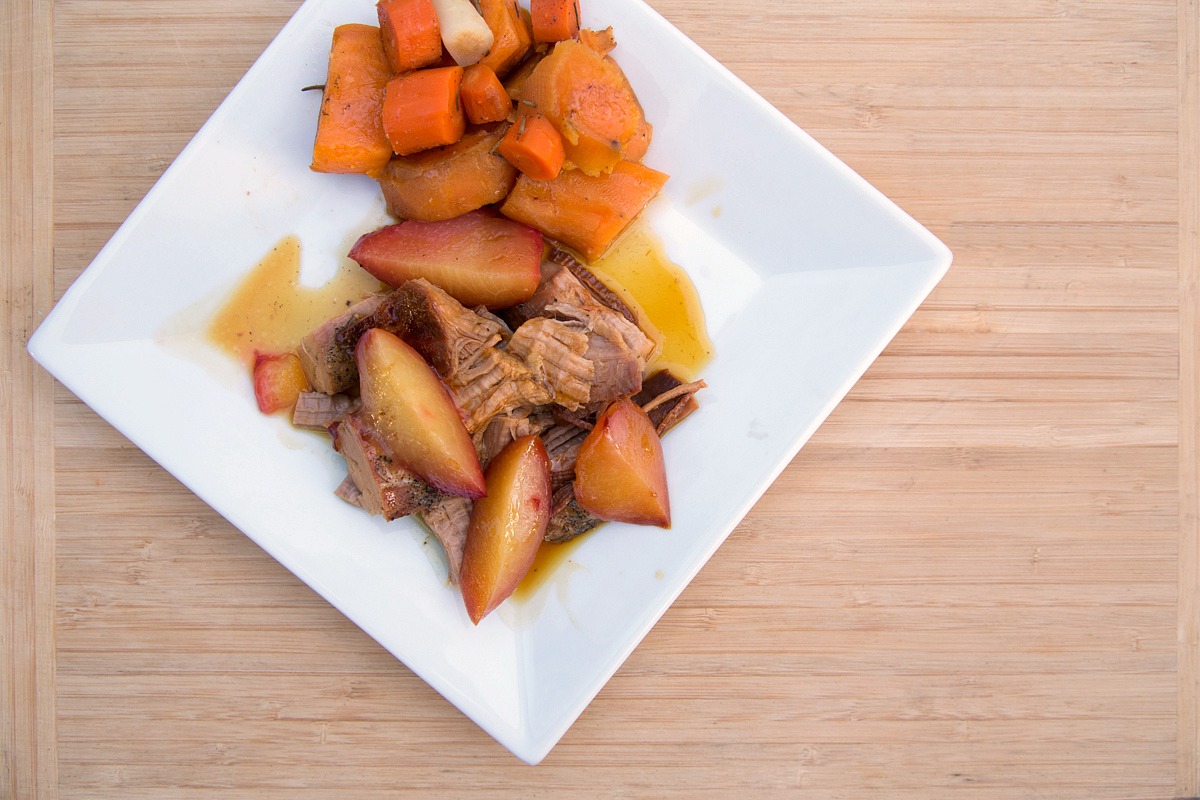 This recipe is featured on SouthernPlate.com's Meal Plan Monday #71.
Disclaimer: As an Amazon Associate, I earn commissions on qualifying purchases. Reviews, opinions are my own.