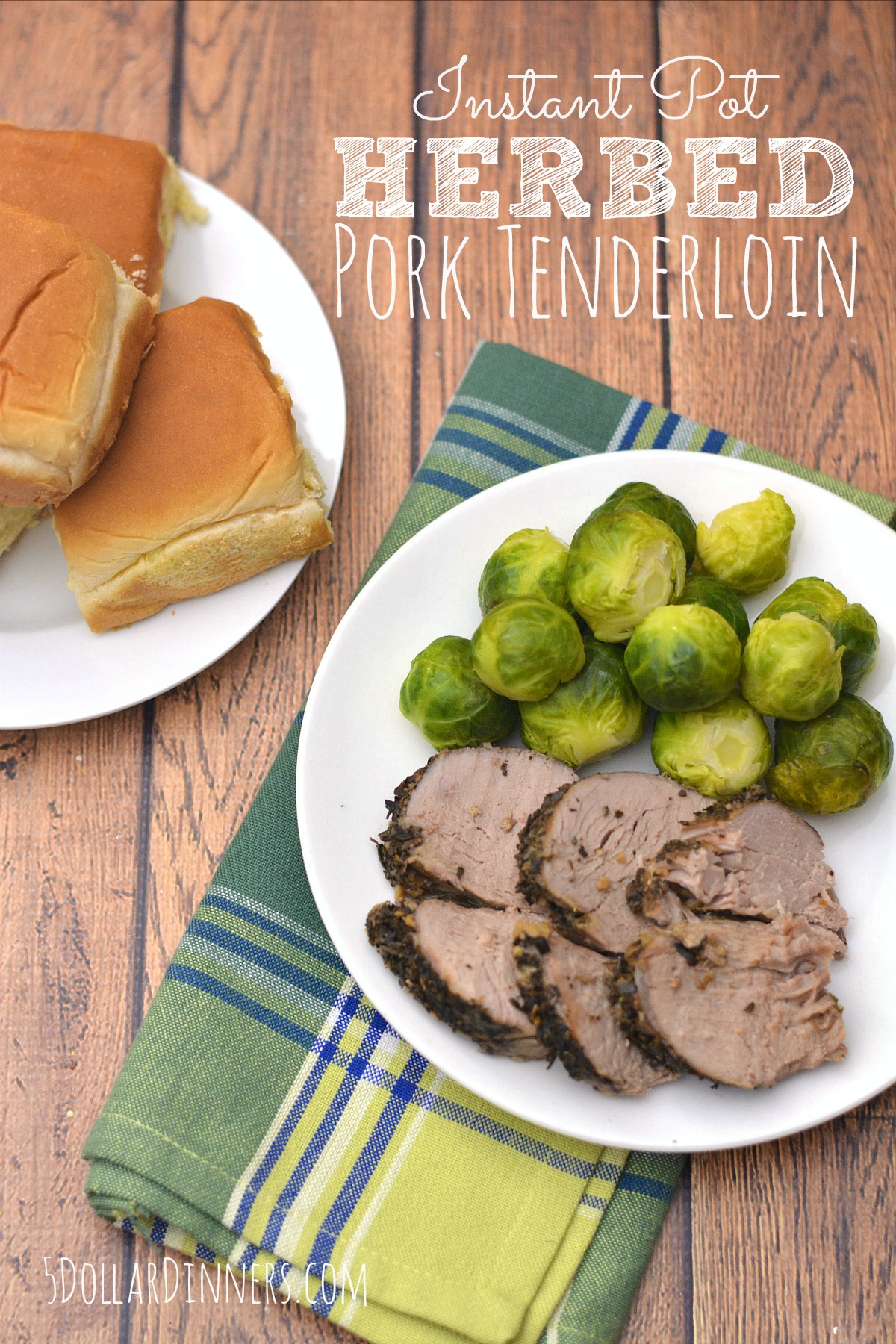 I adore the way that the instant pot cooks a pork tenderloin. Adore.
(I'm working on a bacon wrapped pork tenderloin in the Instant Pot…once I have it tweaked just right, I'll share it!)
If you've ever looked at recipes for pork tenderloin or other thicker meats, you'll find a wide range of cook times. After making several different types and kinds of roasts in the Instant Pot, I've settled on the following guidelines….
Thinner (2″ diameter) pork tenderloin – 40 minutes
Thicker pork tenderloin – 50 minutes
Thinner beef roast – 50 minutes
Thicker beef roast – 60 to 65 minutes
You can use these as 'rough ranges' of cooking times for these kinds of meats. Of course, if you slice into your meat and it's not quite cooked through, then you can just turn the IP back on for a few more minutes to finish cooking it. It won't take as long to come to pressure as the first round, as the heat has built up already in the food.
Also, this pork tenderloin is freezer friendly…just mix up the ingredients and freeze (without the hot water) and then you've got a quick meal to pull out of the freezer to cook in the Instant Pot! (More on Freezer to Instant Pot meals in my EPC101 class!)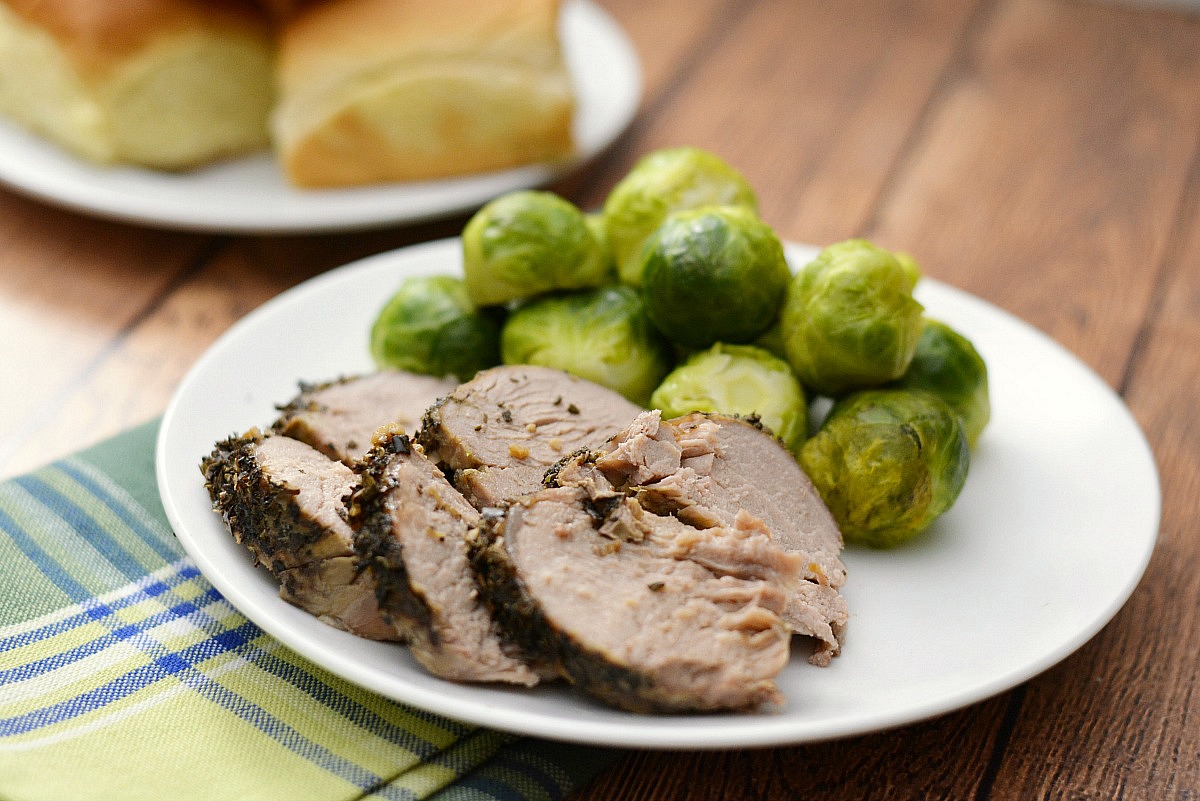 Hope you enjoy this scrumptious and simple recipe!
It's really hard not to fall in love with any type of pork cooked in an electric pressure cooker! This one is a favorite!
Ingredients
2

lb.

pork tenderloin

1

cup

hot water

Salt and pepper, to taste

1

Tbsp

minced onion

1

tsp

minced garlic

1

tsp

dried oregano

1

tsp

dried basil

1

tsp

dried rosemary

Fresh veggies, as side dish

Dinner rolls, as side dish

(substitute rice or gluten free toast for a completely GF meal)
Instructions
Place the pork roast into the electric pressure cooker insert with the hot water. Season with salt and pepper.

In a small bowl, toss together the minced onion, minced garlic, dried oregano, dried basil and dried rosemary. Add the herb mixture directly onto the pork roast, pressing lightly.

Steam valve: Sealing.

Cook on: Manual/High for 40 minutes.

Release: Natural or Quick.

Once finished cooking, slice the pork roast. Season with salt and pepper to taste.

Prepare veggies.

Warm the dinner rolls.

Serve Instant Pot Herb Pork Tenderloin with veggies and dinner rolls.