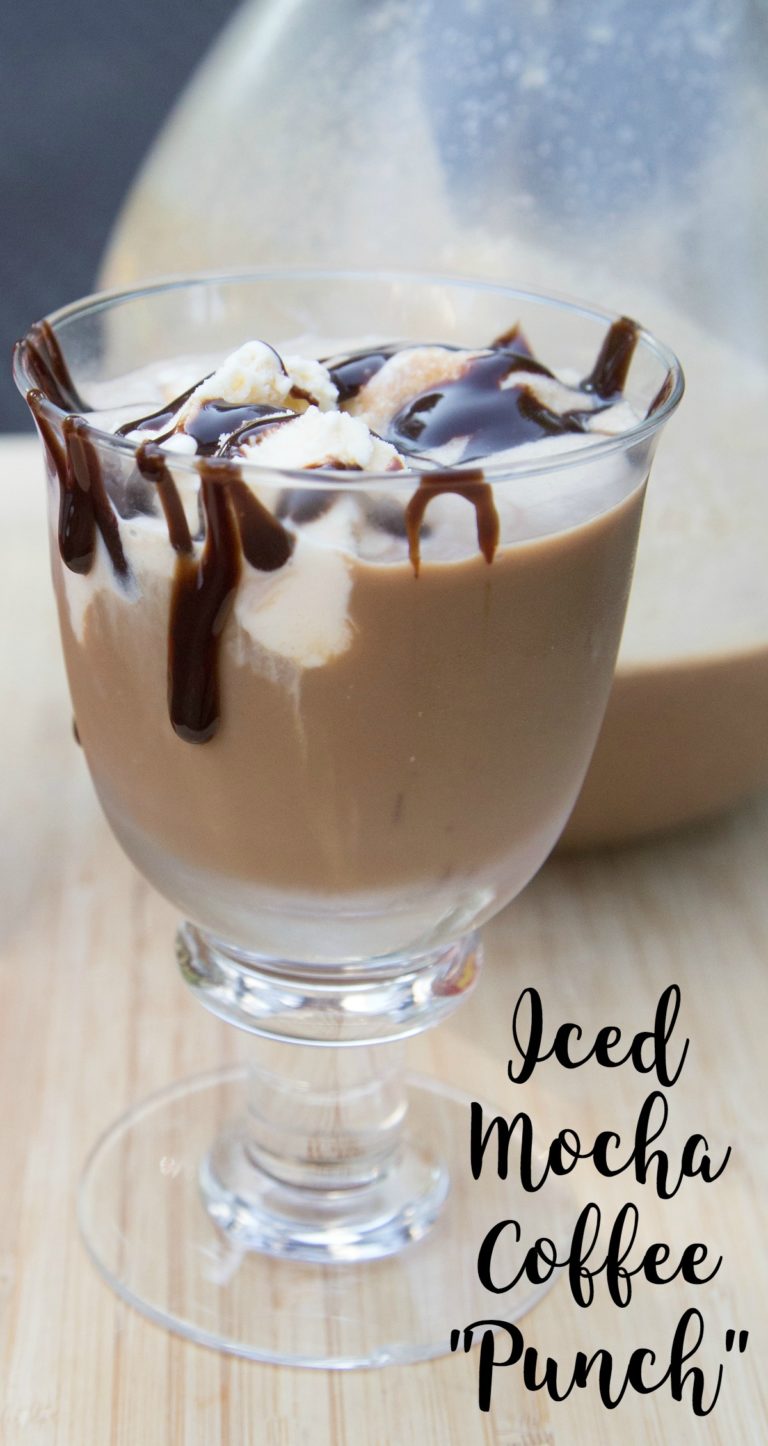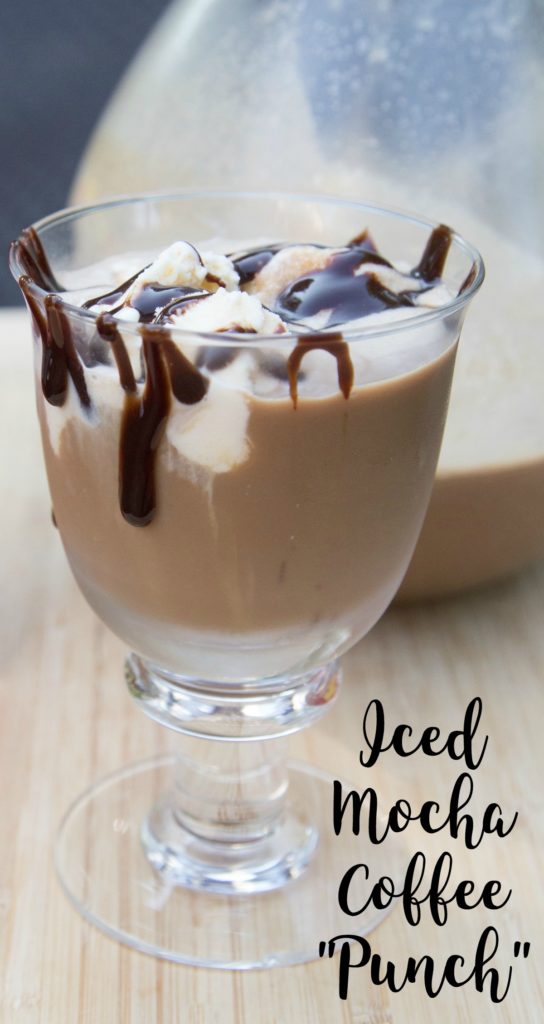 Iced beverages are QUEEN in the summer months. Iced coffee is the KING in my kitchen.
Every single morning, I'm whisking up my iced coffee. Some mornings it's a double batch…because summer also means late nights at our house. It's the perfect PERC of summer…iced coffee. (See what I did there?!)
My favorite way to keep cool and stay caffeinated in the summer months is with a delicious glass of iced coffee.
There are so many possibilities…but this is one of my favorites! If you're ready to get a little creative and have some fun with your morning cup of iced java, here you go…
Make your coffee.
And then mix in this amazing combo of flavors to your taste preference!
Then add some ice cream…but I'm not calling it a 'float' because I want to enjoy this in the morning…so it's a 'punch.' 😉
For this 'punch' or 'float,' you could also make as Peppermint Mocha, or Caramel, or Vanilla, or Hazelnut. Maybe even with some fruity syrups, like Raspberry.
And if you need a dairy-free option, then use almond or coconut based milk and ice cream. So many delicious options – but I'd recommend making using the below 'ratio' – 4 cups brewed coffee, 1/2 cup sweetened condensed milk and 1/4 to 1/2 cup flavored syrup. Then top off with ice cream…and enjoy!
This 'punch' would be perfect with brunch, or for a fun summer gathering. (Just be sure to use decaf if you're serving it later in the day!)
You'll slurp this amazing iced coffee down in no time and will be fog-free and ready for another day of summer fun!
Perfect for summer! Must try with the coffee ice cubes!
Ingredients
4

cups

brewed Community Coffee

1/2

cup

sweetened condensed milk

1/2

cup

chocolate syrup

Ice cream & chocolate syrup drizzles
Instructions
Brew the coffee, if needed.

In a large pitcher, whisk to the coffee, sweetened condensed milk, and chocolate syrup until well incorporated.

Chill in the fridge for at least 2 hours, but ideally overnight.

Serve coffee with scoop of ice cream and chocolate syrup drizzles.

PRO TIP!

Make-Ahead Option: Pour the mixed coffee combo into ice cubes and then use with a "cold brew." You'll get double the caffeine with just the right amount of flavor and chill 😉