UPDATED JUNE 2018!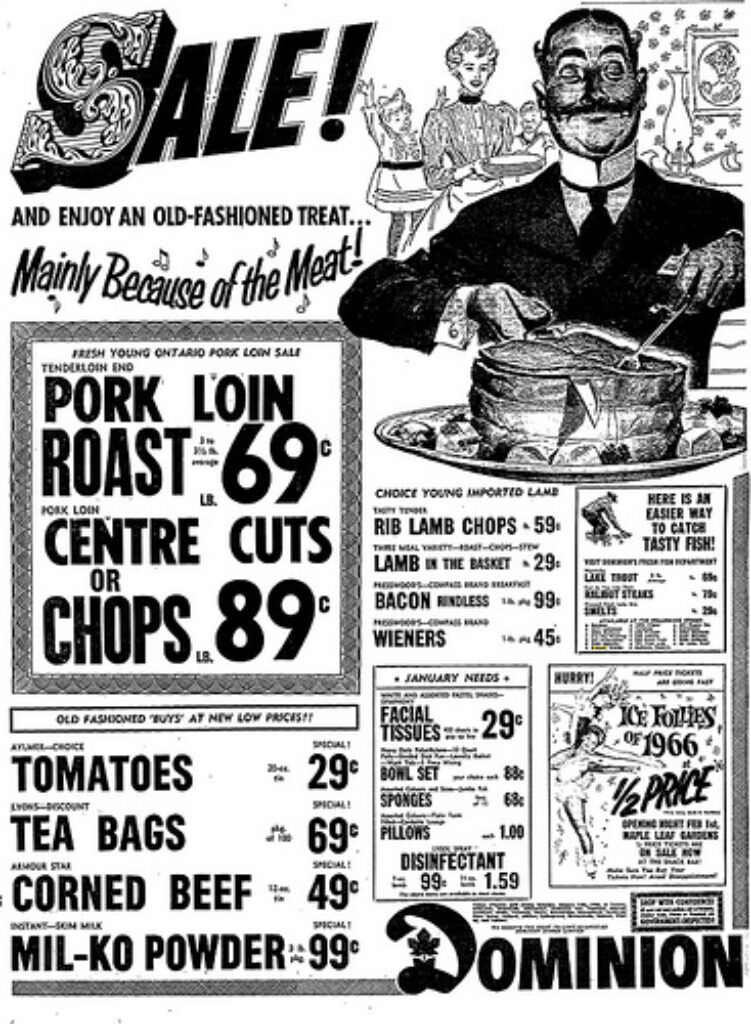 Don't you wish we could still get prices like those?
Reader Question:
Can you let us know what a good deal on meat is? I personally don't know when to stock up or when to hold off. How much a pound is good on all the meats?
Spotting a great price on any product can be difficult.  It takes time and practice. But what I like about meat prices is that the best ones are usually advertised.  On the front page of the weekly circular.
And sometimes hidden within!
The most expensive aspect to consider when making a $5 Dinner is the meat/protein price (with the exception of vegetarian and "breakfast" type dinners, of course!).  My goal is to keep the overall meat/chicken price at $2.50 or less for the meal.  So that means I have to buy meats/chicken at a certain price or below…or this won't happen!
I have a mental "never pay more than" list that I pull up each time I'm looking through the store circulars, and even when I'm going through the store.
Here are some examples of great meat SALE prices that I look for when shopping:
Fresh Fish – $6.99/lb-$9.99/lb (Typically not advertised in store flyer, so I always buzz by seafood counter to see what's on sale.)
Frozen Fish – $3.99/lb I usually only buy with a store coupon
Pork Chops (bone-in) – $1.99/lb
Pork Chops (boneless) – $2.49/lb
Pork Roast – $2.49/lb (although I still see it for $1.49/lb every now and again)
Beef Roast – $3.99/lb
Beef Stew – $2.99/lb
Ground Beef – $2.49/lb
Ground Chuck – $2.89/lb
Whole Chicken – $.99/lb (even $.77/lb on occasion)
Split Chicken Breasts – $1.19/lb
Boneless Skinless Chicken Breasts/Tenderloins – $1.99/lb
These prices are for conventional meat. If you wish to buy organic meat, I highly recommend Costco – here is the organic price list. And I've always got my eye out for packages that are reduced for quick sale.  I'll either use right away or freeze right away.  My store tends to mark meats down on Thursday and Friday…and they are usually gone by mid-morning.  Just ask your meat dept. manager when is the best time for markdowns at your store!
*Please note: This prices might be dramatically different if you are living in an area with a higher cost of living.
What are your "stock up" prices for your favorite cuts of meats/chicken? I'd love to hear what sale prices are in other parts of the country!