As we all feel the pain at the pump, here are 7 ways to save money at the gas pump and other important considerations for maximizing fuel economy.
We are all feeling the pinch at the grocery store AND the gas pump these days.
I wanted to share a few things that we are doing to help cut the costs at the gas pumps. Every little bit helps us save, especially when we stack different offers together for max savings!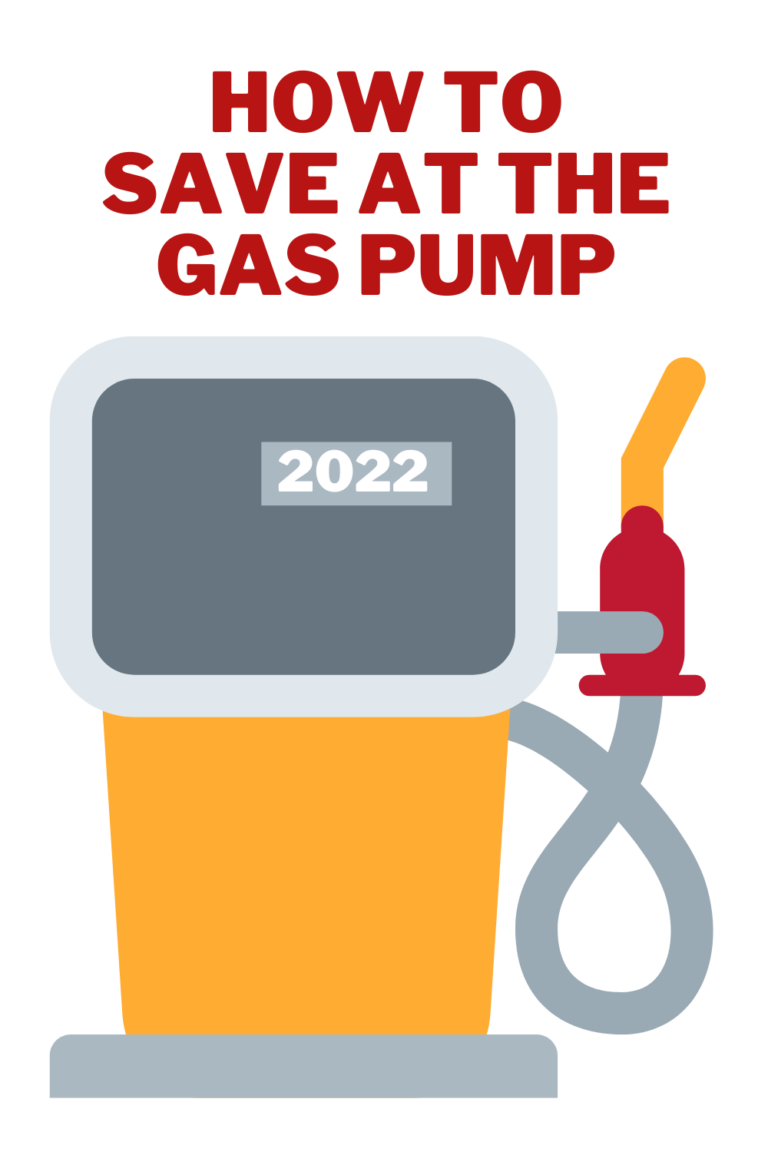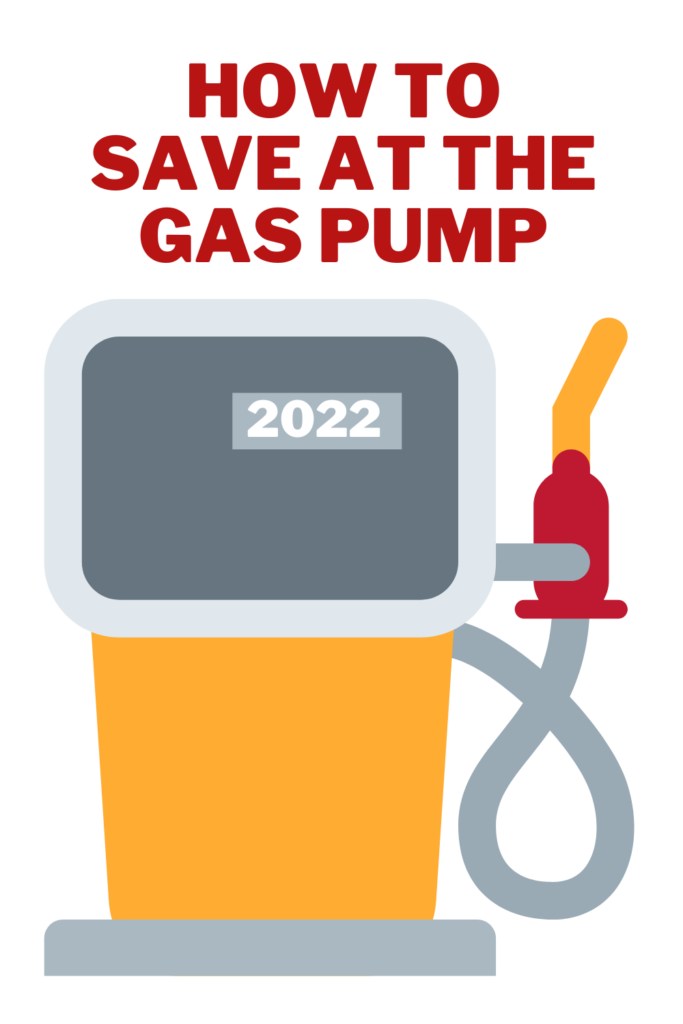 How to Save Money at the Gas Pump
1. Fill up at the right time.
It is said that it is best to fill up early in the morning when the gasoline in the underground tanks is most settled.
Also, it's best to not fill up your tank when there is a tanker filling up the holding tanks, as that stirs up the gas and vapors and can affect the gasoline flow at the station.
Next, it might help to track prices at the pump you frequent – several studies have shown that stations have lowest prices on Friday or Sunday.
Finally, studies show it is best fill up when the tank is half full.
2. Store's Fuel rewards and discounts.
Does your grocery store or warehouse store also sell gas. Be sure to use their rewards program or credit card to save as much as you can at the pump.
For example, Kroger stores offer fuel rewards from grocery purchases.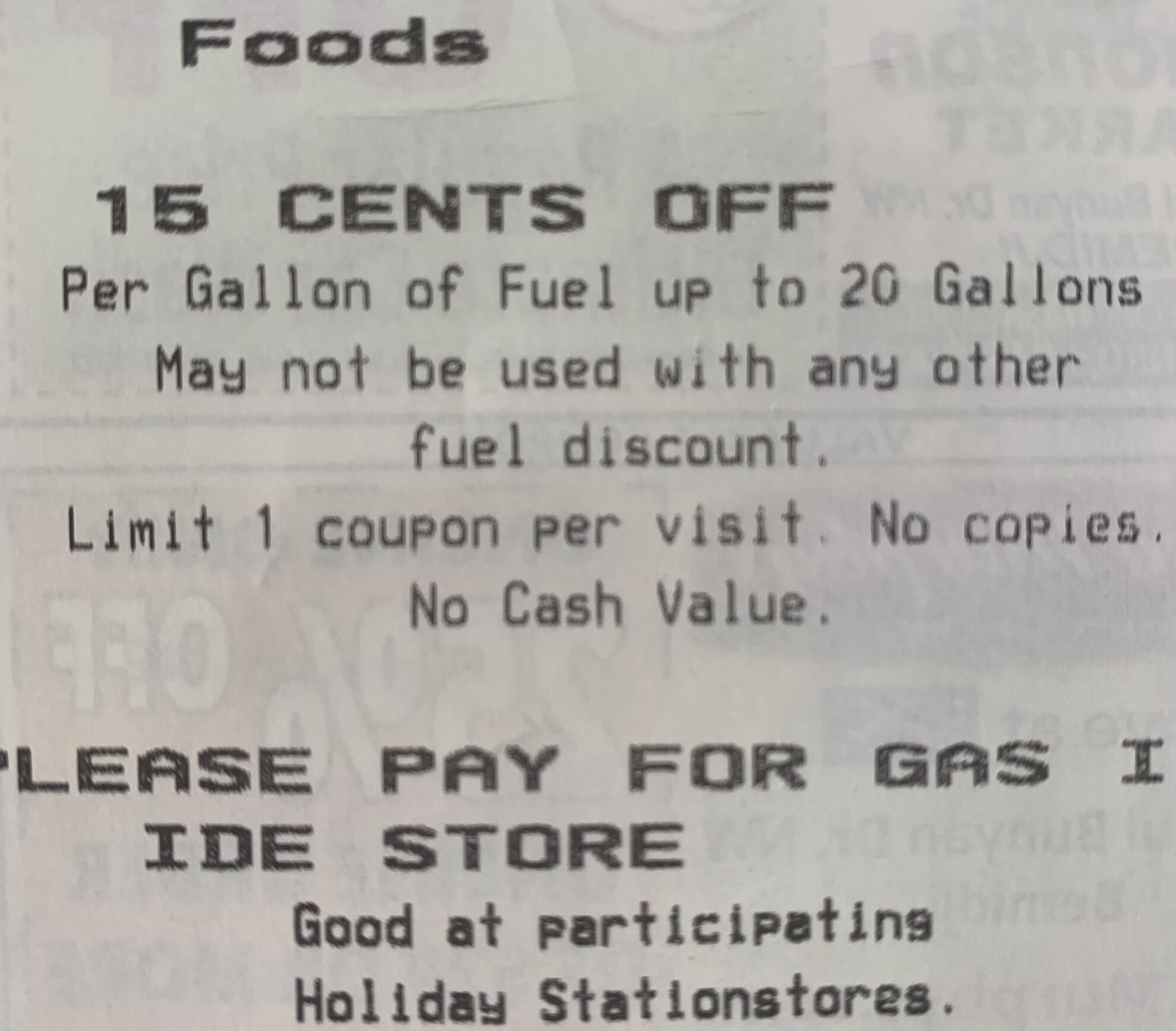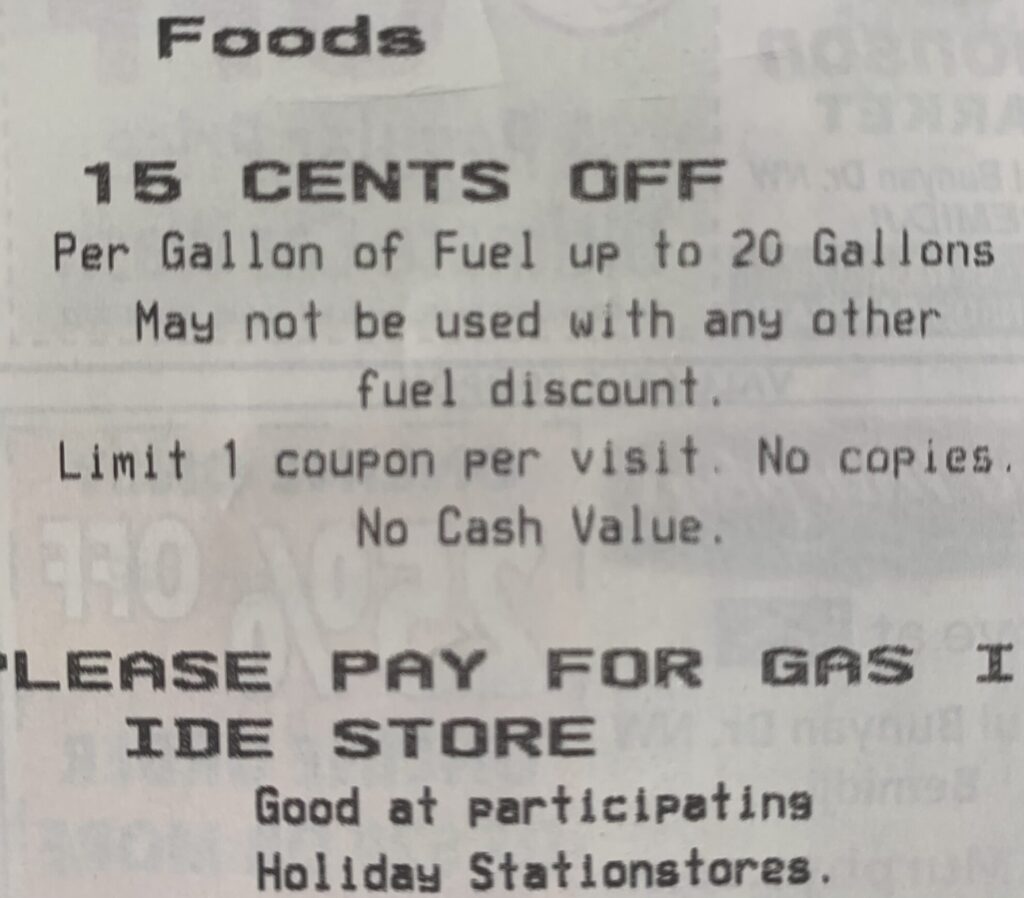 Warehouse stores like Sams and Costco have credit cards that offer cash back (around 5%) on gas purchases, and they tend to sell gas for less per gallon given their wholesale pricing power.
Gas station cards – these also offer cheaper gas plus there's often a 5-10¢/gallon reduction in price at the time you pump the gas. Then you get cash back on the purchase and discount at the pump.
3. Credit card cash back for gas.
Do some research to determine which credit card offers this highest cash back percentage. The card that we use offers cash back at 6% at the pump (the card is the AMEX Blue Cash Preferred).
Important that you pay off your card in full to not get dinged with interest charges.
4. Study prices near you using the app Gas Buddy.
Research the prices before you need gas. In other words, don't drive all over town chasing the best price.
Make a plan to get gas at the lowest price and most convenient location.
5. Use a cash back app like Upside.
Once you fill up your gas tank, you can submit your purchase to the app Upside, for cash back. Once you reach a certain threshold, you can cash out your total in the form of cash or gift cards.
6. Batch your errands and opt for delivery when appropriate.
Take a look at your schedule to see how you can best batch your errands and pickups.
There might be an item or two that's worth having delivered instead.
7. Maintain a "healthy" vehicle.
Keep you vehicle maintenance up to date.
Check your tire pressure and make sure your vehicle isn't doing "extra work" and burning more gas than it should.
Keep your oil changes up to date & get regular tire rotations.
When you can safely do this, use cruise control to gain about 10% in your car's fuel economy.
How else are you saving on gas at the pump these days?