This past week was our spring break…and we enjoyed a part stay-cation here in San Antonio, followed by a long weekend at my friend's ranch-river house near Leakey, TX. It was little boy heaven and no one wanted to leave, myself included.
My happy, carefree, adventurous Charlie, walking through the river. Nevermind that wet jeans are….well, wet jeans!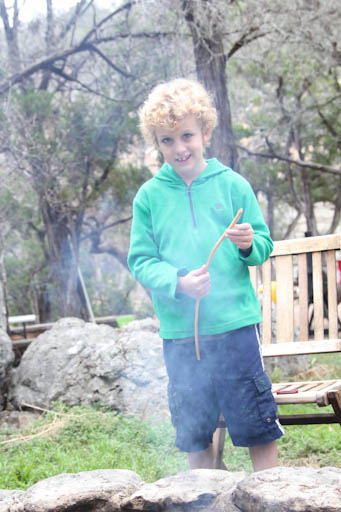 My shy, clever and focused Ryan…wittling a stick for his homemade bow and arrow set.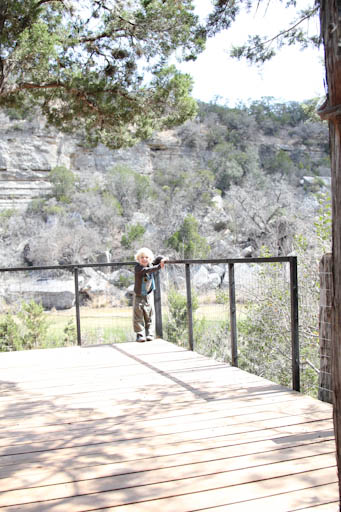 My delightful Tyler, taking his first peek at the river.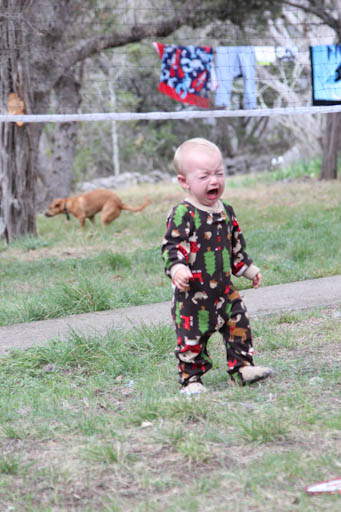 Then there is this. Poor Cuatro.
I was sitting watching the kids play badmitton, when my friend's 2 year old came and 'borrowed' Cuatro's racket. Of course, he burst into tears…and he has the most adorable angry face…so I had to snap a photo before scooping him up and resolving this 1 year old-2 year old conflict!
What I DID NOT SEE…was the best photobomb EVER happening in the background!!!!!!! 
Good one, Cody Cinco Chase!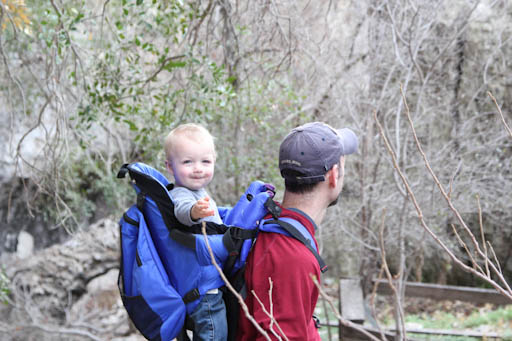 Cuatro really did have a lovely time too…grabbing for sticks on our hike.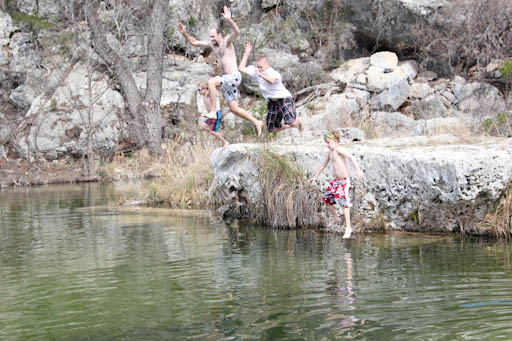 And one last one before the s'mores…Ryan thinks he is walking on water. And my husband is clearly just a large child…with his tongue hanging out as they all jump into the river. (The other dude jumping is our friend from Kansas, who is visiting for Spring Break!)
People often tell me I should have one more boy…'to get a basketball team'. My response, 'I already have one when you count my husband in!' #manchild
Finally y'all…here's my trick for making the perfect s'more…you know the one where the chocolate is all melted inside…so when you bite into it…you don't feel that 'snap' of the chocolate…
How to Make Perfect S'mores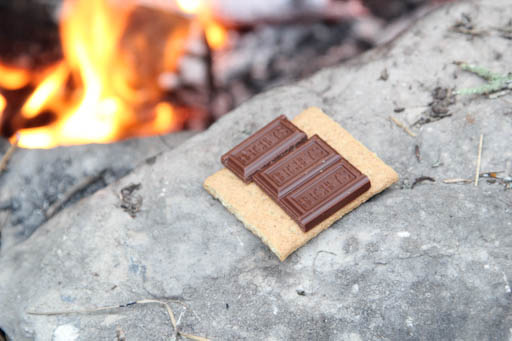 Step 1: Place the chocolate onto the graham cracker before you even put your marshmallow on the stick to roast it. Set it on a rock close to the fire. Rotate it a few times while you are roasting the marshmallow so that the chocolate gets evenly warmed.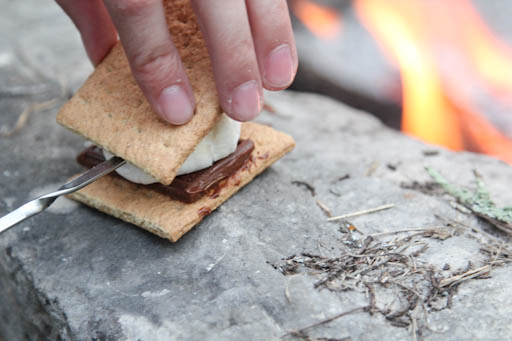 Step 2: As fast as you possibly can after the marshmallow is finished, place it on top of the warmed chocolate and then top with the other graham cracker. Press, press, press. You need the heat from the marshmallow to finish warming the middle part of the chocolate.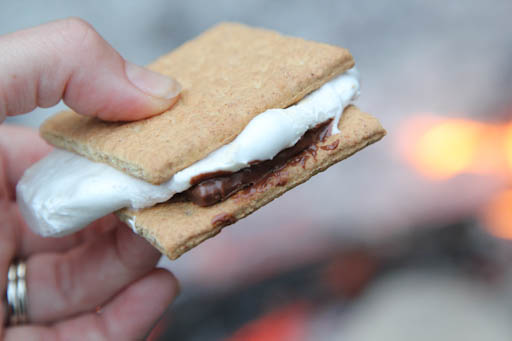 Step 3: Press and eat. The chocolate will be perfectly melted and the only crunch and snap from this s'more will be from the graham cracker…and not the chocolate!
I taught this to my boys over the weekend, who then insisted on 'having a contest' to see who could make the best s'more for Mom. I had no problem judging that contest…and the best part…now I never have to make another s'more in my life. 🙂
Hope you find this trick helpful in making the perfect s'more!!!
What about you?! How do you make the perfect s'more?!