How to Cook Homemade Mac & Cheese: Battle – Stovetop vs. Instant Pot!
It's a cheesy love affair! But which cooking method will you fall in love with?! Learn the differences between cooking macaroni and cheese in the Instant Pot vs. Stovetop. Either way you cook it, you'll end up with an elbow of macaroni perfection!
New cooking videos are released weekly, so please Like this Video & Subscribe to the $5 Dinners YT Channel!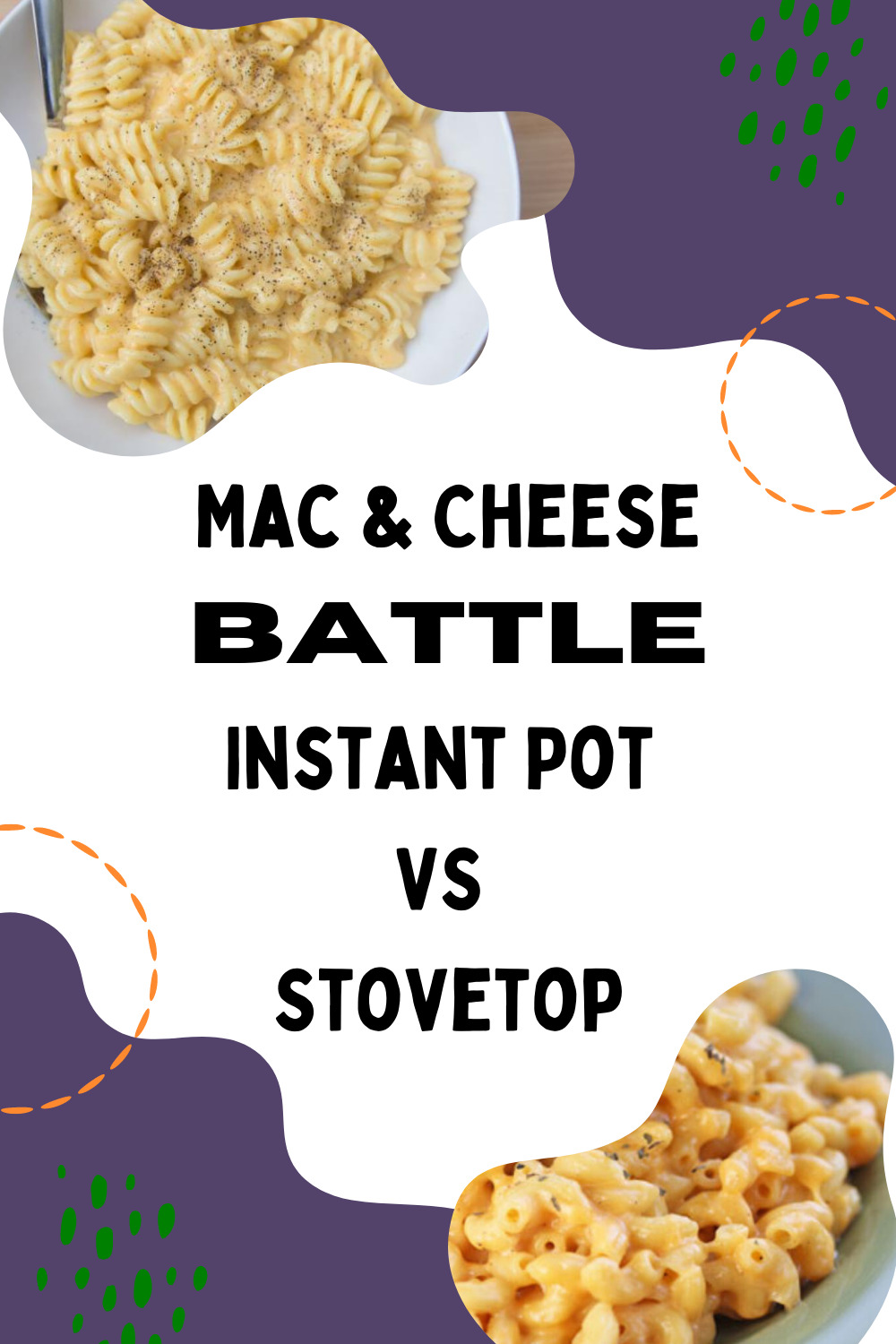 Video: How to Cook Homemade Macaroni and Cheese
Featured Products: How to Cook Homemade Macaroni and Cheese
Recipe: Instant Pot Mac & Cheese
Pardon me while I drown myself in this bowl of Mac and Cheese. Like, please don't judge me. I won't judge you. 😉
Ingredients
1

lb.

small shell pasta noodles

3

cups

chicken stock

1

Tbsp

Dijon mustard

1/2

cup

water

4

Tbsp

butter

1

cup

heavy cream

2

cups

sharp cheddar cheese

2

cups

shredded mild cheddar cheese

1

cup

grated Parmesan cheese

Cracked pepper

as garnish

Side salad or veggies
Instructions
Whisk together the chicken stock and Dijon mustard in the Instant Pot insert. Add the pasta noodles, then add water so that the pasta noodles are covered. Press the noodles into the liquid. If needed, add 1/2 cup more water to cover all the noodles.

Set to Sealing.

Cook on Manual, High Pressure for 6 minutes.

Quick Release.

There might be a little liquid remaining, but it will thicken up as it evaporates and as the cheese sauce is made.

Stir in the butter, until melted. Pour in the heavy cream and mix it well. Add the shredded cheeses and grated Parmesan cheese and gently stir it in and incorporate, until creamy cheese sauce forms.

Serve Instant Pot Macaroni and Cheese with cracked pepper on top and favorite veggies or salad.
Notes
This makes 4 hefty main course servings, or 8 side dish servings.
Recipe: Stovetop Mac & Cheese
Homemade mac and cheese is just simply the BEST!
Ingredients
3

cups

elbow or other small shell pasta

3

cups

whole milk

I wouldn't use skim, but 2% would probably give similar creaminess

1

Tbsp

spicy brown mustard

1

tsp

garlic powder

Couple dashes of nutmeg

Salt and pepper

1 1/2

cups

shredded sharp cheddar cheese

1/2

cup

Parmesan cheese

Parsley or basil for garnish

Side: fresh fruit or veggies
Instructions
In a medium saucepan, add the pasta, milk, mustard, garlic powder and nutmeg and turn on the heat on medium-high. Bring the milk to a simmer (just as you start seeing little bubbles form).

Quickly turn it down to LOW. You don't want the milk to heat too fast and boil over into a mess!

Let the macaroni cook in the milk mixture over the low heat…stirring often. And by often, I mean often…every 30 seconds. It will take 6-8 minutes from this point for the pasta to soak up all the milk. You need to stir because the pasta on the bottom will absorb the liquid, and you don't want the pasta on the top to be chewy. So it needs to be turned over. You'll see what I mean when you try it! If you think it needs a little more liquid, add water 1/4 cup at a time. I didn't need any…but you can if you need it. (This is cool to watch…and would be a great little "experiment" or cooking science lesson for kids.)

Once the pasta is al dente, remove it from the heat and stir in the shredded cheese and Parmesan cheese.

Serve immediately with favorite side dishes…fresh veggies or fruit!