How to Broil Ribs and a Homemade BBQ Sauce Recipe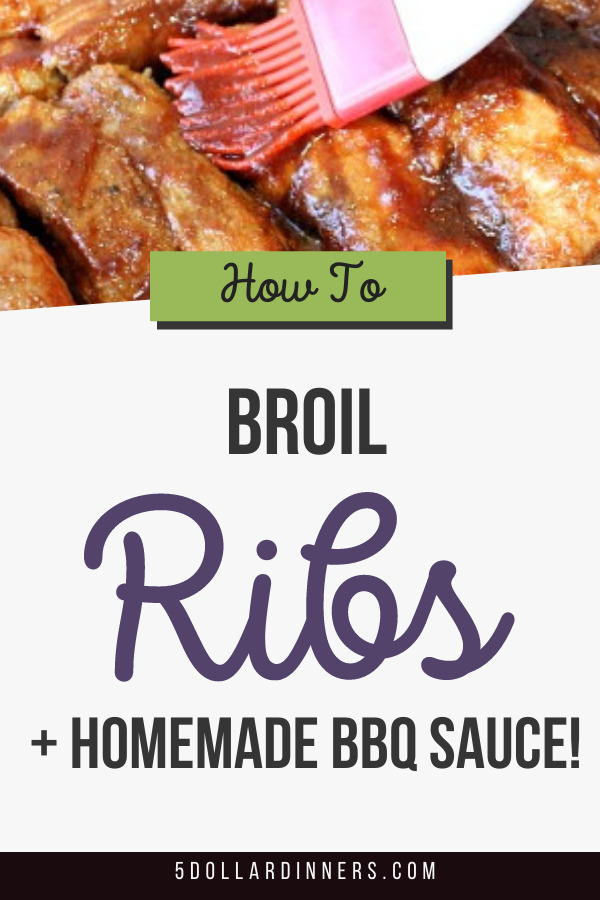 I scored a great deal on boneless pork ribs and made plans to grill them. Unfortunately the weather didn't cooperate with my plans.
Fall arrived last weekend at our house and brought high winds and rain with it, so my plans for barbecue ribs was shifted from the grill to my oven where I broiled them.
Broiling ribs is actually quite easy.
How to Broil Ribs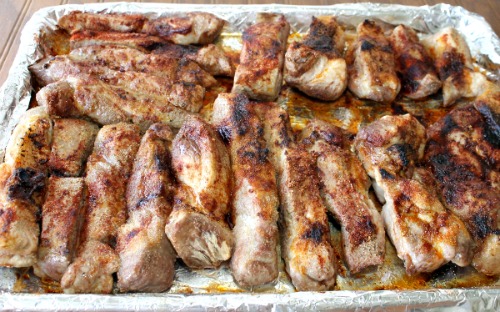 My very old oven did not come with a broiler pan, so I improvise and place foil over a large cookie sheet. Before broiling the ribs, I created a rub and worked it into the meat. Then I broiled the boneless ribs for 10 minutes on each side.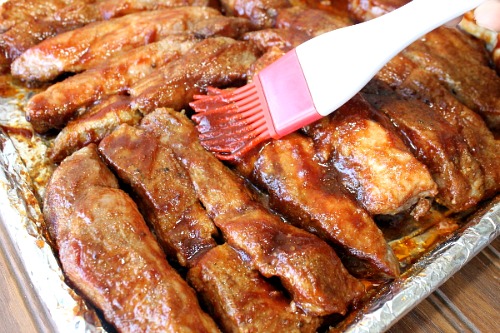 After broiling the ribs for 10 minutes on each side, I coated them with homemade barbecue sauce and broiled them for another 10 minutes.
I made a triple batch of ribs. One for dinner and two for the freezer. Boom!!!
How to broil ribs plus a homemade BBQ sauce recipe. It's way easier than you think, and ridiculously delicious!
Ingredients
Ribs and Rub
3

lbs.

boneless ribs

Tbsp

onion powder

1

Tbsp

garlic powder

1

Tbsp

paprika

or smoked paprika

1/4

tsp

pepper
Homemade BBQ Sauce
1

cup

tomato sauce

2/3

cup

brown sugar

1/4

cup

molasses

1

Tbsp

Worcestershire sauce

1

Tbsp

soy sauce

2

tsp

paprika

1

tsp

garlic powder

1

tsp

onion powder

1

tsp

ground mustard
Instructions
Preheat oven to broil.

Remove the fat from the ribs if necessary.

Combine the onion powder, garlic powder, paprika, and pepper. Rub it into the meat.

Broil ribs about 5 – 6 inches from flame for 10 minutes on each side.

While the ribs are cooking, combine all of the barbecue sauce ingredients in a sauce pan. Cook over a medium flame until it reaches a boil. Lower flame and simmer for 5 minutes.

Pour half of the barbecue sauce in a bowl and save it for serving with the cooked ribs.

Use the other half of the sauce to coat the ribs. Once the ribs are coated, broil them for 10 more minutes.

Serve the ribs immediately. You can pour the remaining barbecue sauce over the ribs or serve it on the side for dipping.