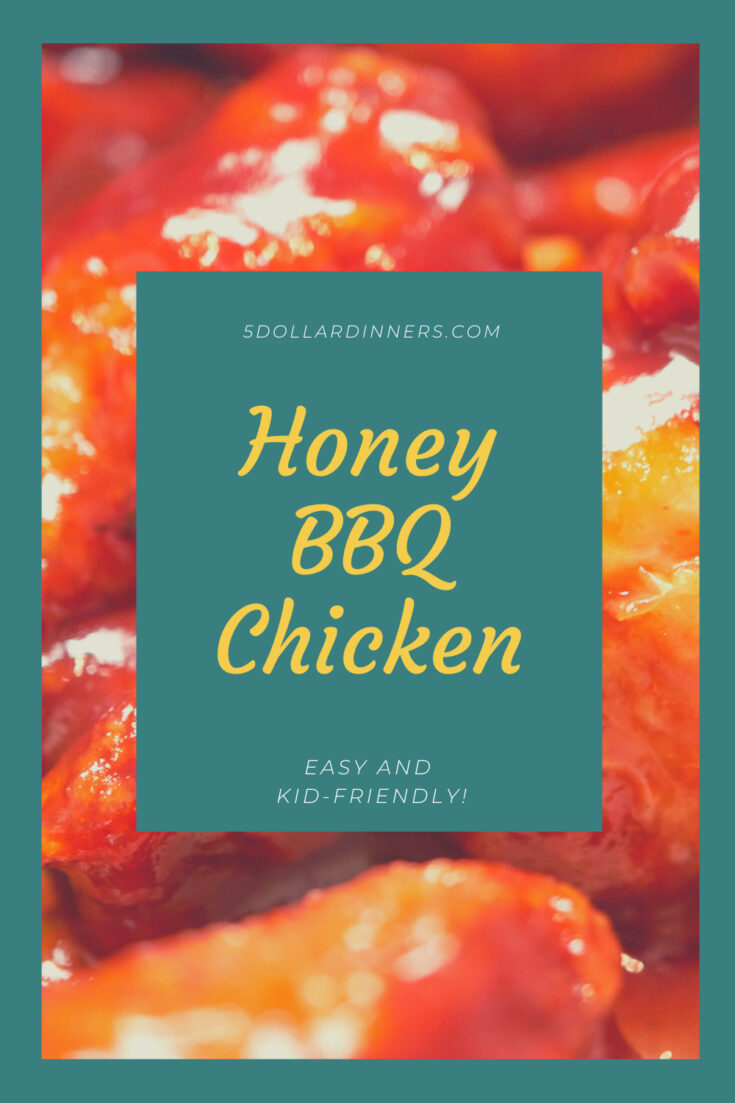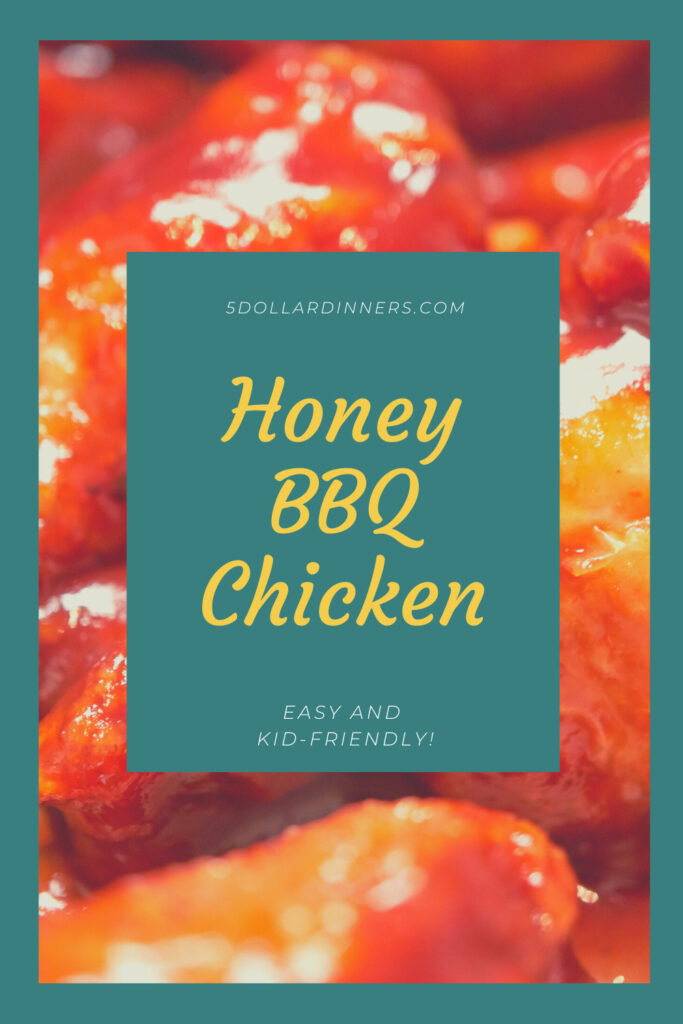 I wasn't kidding about these "house on the market bakes." I made a quiche this week too, along with another round of pork chops.
Here's how this one went down…
My middle son loves BBQ sauce. Loves it. Prefers it over ketchup for dipping. I've caught him dipping pineapple and cantaloupe in BBQ sauce. (I don't ask. And I don't complain.) I asked him if he wanted some chicken cooked in BBQ sauce and he squealed with delight. You'd have thought I told him that he could eat cake for breakfast, cookies for lunch and brownies for dinner. He was ecstatic. Beyond ecstatic.
And I was ecstatic…another simple bake that I could make that would make little to no mess!
As I was going into the pantry to get the rice, the honey fell right off the shelf and I caught it before it hit the counter. It was like a moment in an action film about cooking (oh wait, that kinda thing doesn't exist!). It was like the honey was falling in slow motion and I had just a split second to grab it before it hit the counter and started oozing out onto the counter in a sticky mess. (Remember, I'm trying to make as little mess as possible in the kitchen.) And as I caught it, in a flash of cooking action film genius, I knew that I had to add some over top of the chicken and BBQ sauce.
I'd already poured the BBQ sauce over the chicken and was waiting for the oven to finish preheating. So I did just that…squeezed a few TBSPs over the BBQ sauce. The final result was amazing. And my son was thrilled with "his chicken dinner."
I served this with frozen steamer veggies and rice. Hope you enjoy this sweetened up version of baked BBQ chicken!
Super easy for a delicious dinner!
Ingredients
4

small

chicken breasts, about 1 1/4 lb.

Salt and pepper

1 1/2

cups

BBQ sauce

4

Tbsp

honey

Rice or bread

Veggies
Instructions
Preheat oven to 350.

Add the chicken breasts to a 9x13 glass baking dish and sprinkle salt and pepper over top. Pour the BBQ sauce over top. Then drizzle the honey over that.

Bake in the preheated oven for 45-55 minutes, or until cooked through. Cooking time may vary depending on thickness of the chicken.

Prep veggies and rice or bread as directed.

Serve Honey BBQ Chicken with rice/bread and veggies.