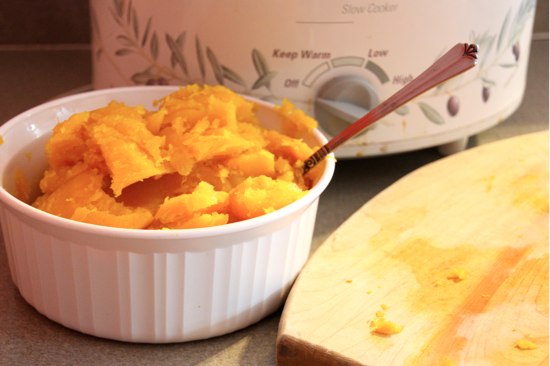 Alright…for those of you were wondering about cooking your own pumpkins…here you go.
Couple things you should know before you embark into the land of homemade pumpkin puree:
You have to use a certain kind of pumpkin. The kind that you get for carving…yeah, those won't work. *bitter
Look in your store for the "pie pumpkins"…they will be on sale and super cheap over the next few weeks.
Easiest, no fuss way to make your own pumpkin…in your slow cooker. How to Cook a Pumpkin in your slow cooker…Toni's got your covered!
You can cook it in the oven as well…I prefer this method of steam-baking. Cut into wedges, then follow the "steam-bake" directions, scoop out flesh once cooked, puree, let cool and freeze.
If you have any questions, leave them in the comments…we'll help you out!