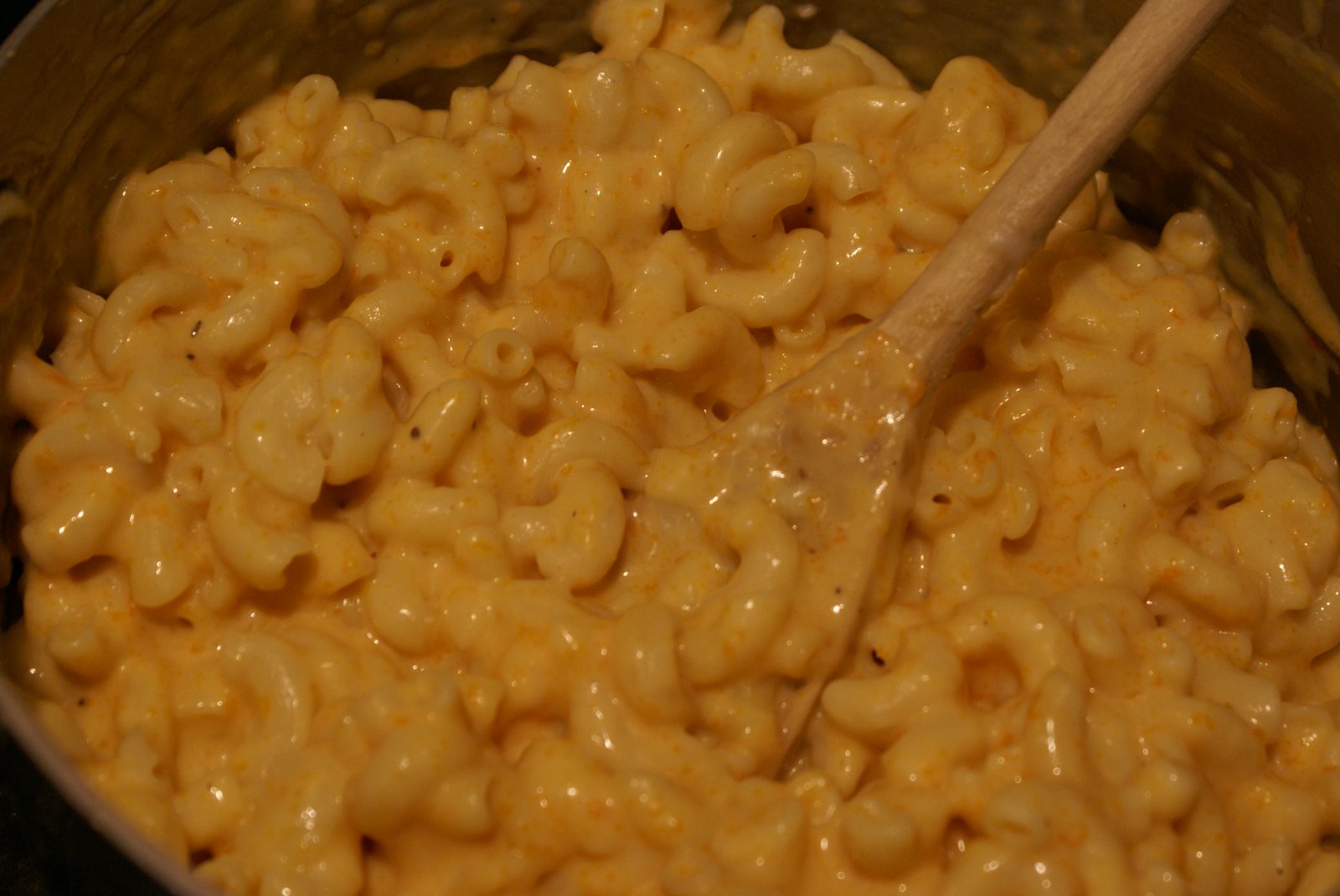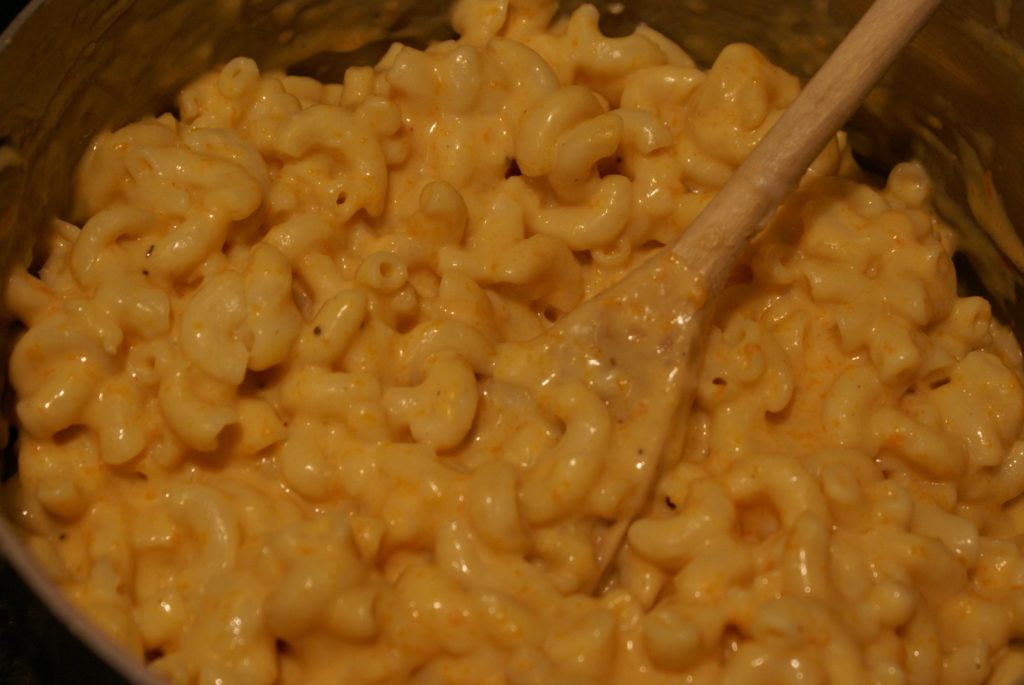 Stouffer's has nothing on this yummy homemade favorite!
Ingredients
1 box elbow noodles ($.97), use rice pasta for GF variety

3 T butter ($.25)

3 T flour ($.02)

1-2

cups

milk ($.35)

1-2

cups

shredded cheddar cheese ($1.25)

Salt and pepper, to taste

Leftover butternut squash, cooked and mashed (Free!)

1

large

zucchini ($.09) Catch that! $.09 Went to my favorite farmer's market today to pick up some pumpkin for DS's fall party tomorrow! Got 2 zucchinis for $.18 and some more goodies that I'll tell you about tomorrow!!!Option: Add 3/4 lb of cooked ground beef into the pasta. (adds $1.29)
Instructions
Cook pasta as directed on package instructions.

To make sauce, melt butter in saucepan. Add flour and whisk together. Add milk and whisk, whisk, whisk. Turn heat to medium and let sauce thicken. Add more milk to thin it out or more flour to thicken. Whisk so sauce doesn't clump up.

Add cheese and let melt. Add squash or other cooked vegetable of similar color. Whisk sauce together.

Place pasta in baking dish. Pour sauce over pasta and stir through. Top with any remaining cheese and bake 10-15 minutes until top begins to golden.

NOTE: Add the cheese just after whisking the milk in to achieve a creamier texture!

Steam broccoli in microwave or steamer.

Serve veggie enhanced pasta with broccoli!
Cost $2.93 (or $4.22 if add ground beef)
Kroger Run
Not pictured: GF cereal, GF panckake mix, and rice pasta from Trader Joes and 4AA batteries from Kroger. *Note: the boys are on a 2-week trial for Gluten Free Diet.
Total Spent: Kroger $39.09
Total Saved: $34.94 (47%)
Trader Joes: $14
Weeks Total: $53.09
Â
Free items from Kroger this week
: 2 Herbal Essence Shampoo (sale + coupon +
Shortcuts
), 2 Muir Glen tomato pastes (sale plus coupon), Box Active Lifestyle Oatmeal (
Cellfire
), 2 Cottonelle 4 packs (paper coupon +
Cellfire
+
Shortcuts
) and $.25 for Pint of PS Ice Cream (sale +
Shortcuts
)…a quarter for ice cream for an "at home date" with Hubs is my kind of frugalness! Load your Kroger cards folks! It really pays off, as evidenced here!!!