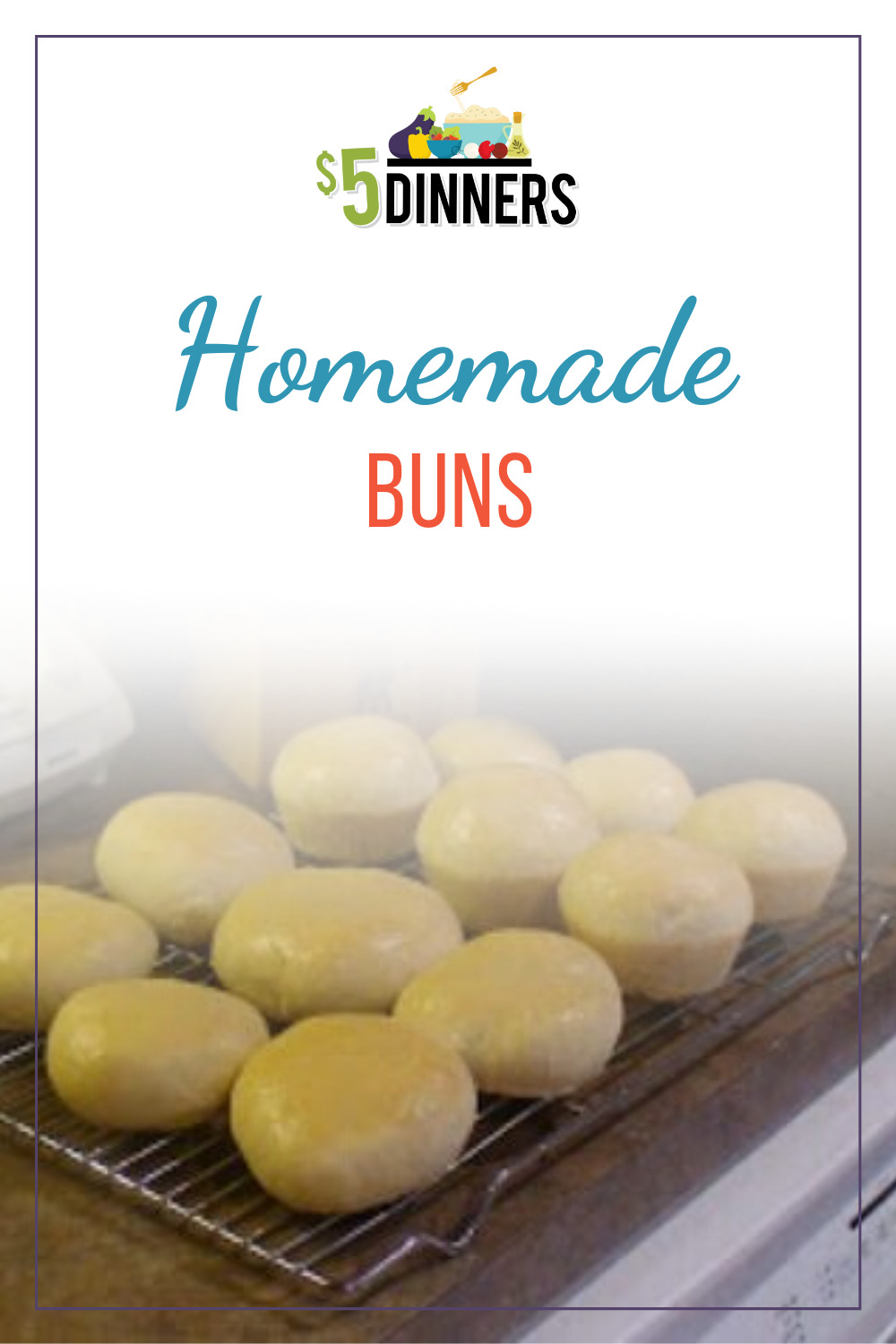 Since the boys are allergic to dairy, I find it easier to make my own buns. Since drastic and mandatory diet changes take a little bit of time to implement, there are still a few things that I am working on changing! I have now figured out the best way for me to do this (I welcome any suggestions…as I have not had time to search the blogosphere high and low yet!).
Today I made 6 rolls and 6 buns. I made a simple dough in the bread machine. I formed the dough into rolls and buns. I let the rolls rise in my "giant" muffin tin, and then baked them in there. I now have HM frozen rolls for our next soup meal!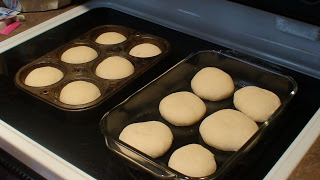 I laid out the buns in a greased 9 x 13 glass pan, let them rise and then baked them next to the rolls.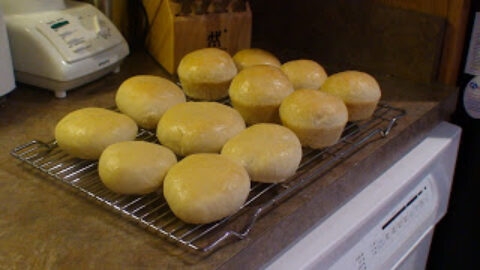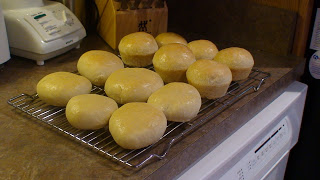 I brushed them with melted butter as they were turning golden brown. They cooled off on the cooling rack. 6 rolls were sent to the freezer and 6 buns were sliced for dinner! My eldest ate 2 buns (remember poor kid has been deprived of bread lately!).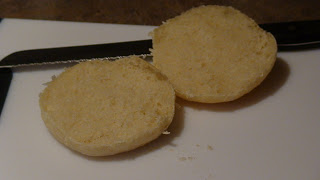 How were they? This was hubby's remark at dinner…"You made these? I would have thought they were from Trader Joe's had you not told me!!!" What a compliment! I'll take it! The perfect bun to go with pulled pork, burger, sloppy joes, pizza boats!
Ingredients
1

cup

water

1

Tbsp

oil

1

tsp

salt

2

Tbsp

ricemilk

3

cups

flour

1

package yeast

1

tsp

sugar

1

Tbsp

butter, melted
Instructions
Make dough in bread machine

Knead and add flour as necessary. Shape into bun sizes and place on greased 9 x 13 glass pan. Place roll dough into giant muffin tin.

Let rise an hour in warm (not on!) oven. Take them out.

Turn oven onto 350 F. Once preheated, put rolls and buns in. Bake 20-25 minutes, until slightly golden on top.

Remove buns, brush with melted butter. Put back in oven for 2 minutes. Remove and let cool on cooling rack. Eat, slice, freeze, enjoy!
These buns/rolls will cover 2 meals!!!
Happy Bread Making!
This recipe is featured on Meal Plan Monday #211.