It's in the mess that memories are made.
Right?
At least that's how it seems to be work at our house. Be it in the kitchen or outside in a pile of leaves or with bubbles in the bathtub. It's the fun and messy activities that make the best memories.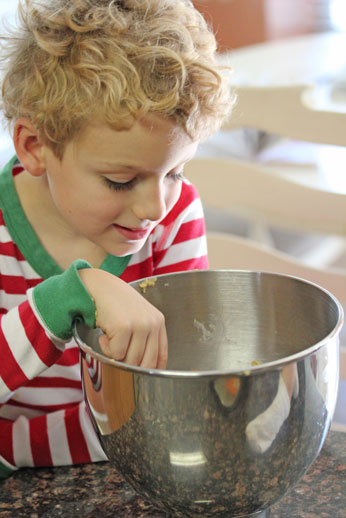 My oldest elf Ryan helping scoop dough for Jif® Irresistible Peanut Butter Cookies onto the cookie sheets.
I love helping my boys learn how to cook and bake. I love watching them try to pick out egg shells from the eggs they crack. I love hearing mutter, "oooh, watch this," as the stand mixer transforms the ingredients into the dough or batter for whatever we're baking. I actually let them fight over the ice cream scooper for scooping out the cookie dough and dropping them on the cookie sheet. (They've actually figured out a very good system for remembering…they are quite diplomatic and serious about their cooking baking!)
But I'm totally into messes on a budget, and being creative with what I've got on hand. And not trying to create elaborate cookie masterpieces that take too much money out of my pocketbook and time away from our busy life. (One of the things I love about these Smucker's® Holiday Cookies…simple and easy enough for me, the non-crafty baker, to make!)
So holiday cookie baking on a budget. Both a time budget and a dollar budget. Here's what you need to know…
Watch the sales.  Search the store ads inside out, and definitely grab ingredients when they are on the front page of the circular.
Use coupons. Holiday baking and Thanksgiving feast ingredients are in a tight race for both quantity of coupons released, as well as value of coupons released during this season.  There are a slew of coupons available at the moment for all your holiday baking needs.
Find low prices at Walmart for all your baking goods. (And don't forget to use your coupons in conjunction. And price match too!)
Stock up. When you have coupons and see great sale prices, buy a few extra packages of the ingredient you need (especially the more expensive ingredients like nuts and caramels).
Double up. Make an extra batch of the dough while you're making the mess and freeze the other half to bake yourself later, or gift to a friend. (You will be my best best best friend forever if you give me frozen cookie dough!)
Another reason I like to prepare dough in advance and double up batches is cookie exchanges. Even though we've got an extra week between Thanksgiving and Christmas this year, these fun cookie exchanges can really sneak up on you. There's less stress in getting to one with a box full of cookies, if you've already got the dough on hand, ready to be baked!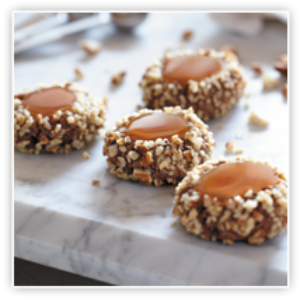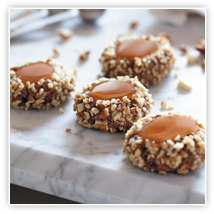 Here are the 3 cookie recipes that I've got on my list for this year's cookie exchanges:
So now I'm hungry. And ready to bake. Want more delicious recipes? Visit walmart.com/cookies (Be prepared to drool a little!)
Holiday Cookies on Pinterest
If you're looking for some pin-spiration for your holiday cookies this year, check out our Holiday Cookie Baking board on Pinterest for photos and links to what might be your new favorite holiday cookie!
And please check out the other Holiday Cookie Baking Ideas and Tips that these lovely ladies have shared this week…
And here's what I really want to know…what holiday cookies are on your list this year? Do you have "tradition cookies" that you make every year? New ones you want to try to make this year, or take to a cookie exchange? And lastly, what's your absolute favorite holiday cookie to eat? 
Disclosure: This Holiday Cookies Campaign is sponsored by the J.M. SMUCKER COMPANY, ©/® THE J.M. SMUCKER COMPANY. Opinions are my own. As always y'all!