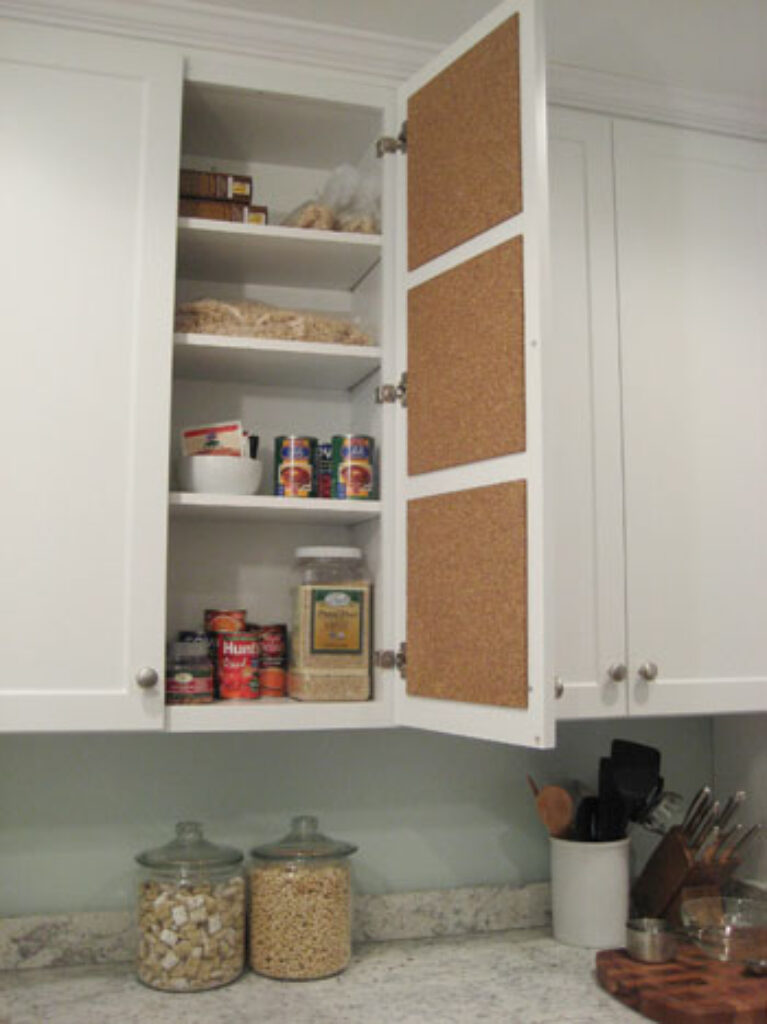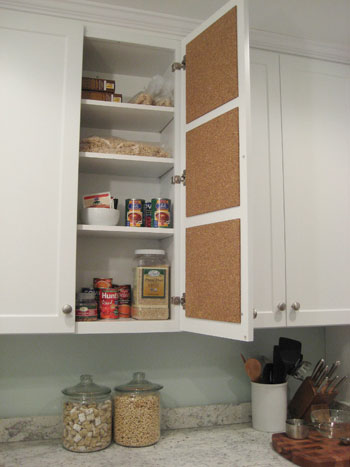 Loving this concept from Young House Love…I love it because I don't have a whole lot of counter space in my kitchen. This would be a great way for me (and you) to keep that small stack of recipes, meal ideas, shopping list and coupons off of your counters and out of the way.
This would work in just about anyone's kitchen and would only cost a few dollars to purchase the cork boards and pins. I do believe I'll pick some up next time I'm out and about on errands!
How do you keep the papers from piling up in your kitchen?!