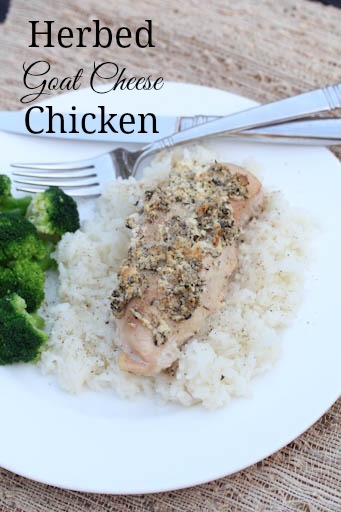 Y'all. This is divine.
Seriously…we all polished our plates. And I had to hide the extra piece I made so we could have it for lunch. Except Steve found it and took it for his lunch…knowing full well I wanted some for leftovers too. I teased him about it…and decided that this might become a weekly 'chicken and rice' meal for us. This one is definite a 'budget gourmet' chicken and rice dish.
Took me about 9 minutes to get this into the oven. (Watch the cooking demo here.) Even with a baby sitting on my lap part of the time.
Kids loved this one. Husband loved this one. I loved this one.
Keeper.
And in the video I kept calling it Herbed Goat Chicken…which would really make for an awkward dinner. Sorry about that. I blame all the little people running around my kitchen. Just keepin' it real y'all.
Also, note…I'm labeling this as dairy free as it has no cow's milk. We have a few family members who cannot tolerate cow's milk but do fine with goat cheese. FTW!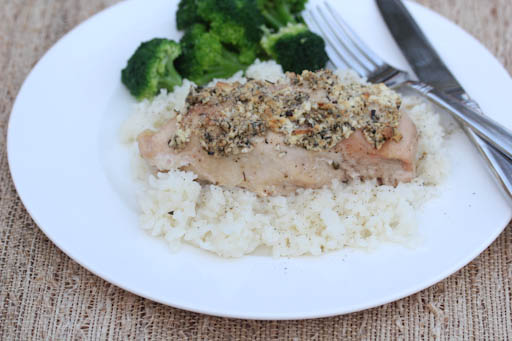 This one is definite a 'budget gourmet' chicken and rice dish.
Ingredients
4

small

boneless, skinless chicken breasts

vinaigrette dressing, drizzles

garlic powder, salt and pepper, sprinkled

4

oz.

plain goat cheese

1

tsp

dried basil

1

tsp

dried oregano

1/2

tsp

garlic powder

1/2

tsp

salt and pepper, each

2

cups

rice

side dish

16 oz. frozen broccoli

side dish
Instructions
Take goat cheese out of the fridge to bring it to room temp so it will soften.

Drizzle some vinaigrette dressing in the bottom of a glass baking dish. Place the chicken breasts on top. Sprinkle with garlic powder, salt and pepper.

In a small mixing bowl, combine the softened goat cheese with the basil, oregano, garlic powder, salt and pepper. Dollop and gently spread on top of the chicken breasts.

Bake the chicken in the preheated oven for about an hour, or until the chicken is cooked through.

Prepare the rice as directed. I cooked ours in the rice cooker.

Prepare the frozen broccoli as directed.

Serve Herbed Goat Cheese Chicken with side of rice and broccoli or other veggie.