Amazon offers accessible convenience, everyday low prices and exclusive discounts on groceries with SNAP EBT card
This post is sponsored by Amazon, however all thoughts and opinions are my own.
As a busy mom of 4 boys, desperately trying to feed them on a budget, I often find myself in an internal debate that goes something like this:
Oh, it's so nice to have all these grab-n-go packs for lunchbox…
I NEEEEEEED these grab-n-go school snacks to toss into backpacks… (because not a morning person!)
Ooooooh, look a protein-packed pre-portioned box of yum….
WHOA Erin. WHOA. Whoa there.
Easy there….slow down…what's this gonna do to your grocery budget?
Well…that got expensive FAST.
But…I really do need this to be easy.
But do you.
Yes, I do.
No, you don't.
You need balance.
Yes, balance.
That's what I need.
That is literally the back and forth in my head as I work week after week, and month after month, to maintain the balance of higher costs of convenience with my monthly grocery budget.
And I can sense you feel it too.
Filling lunch boxes and backpacks every day with easy, healthy, and affordable snacks doesn't have to be so hard!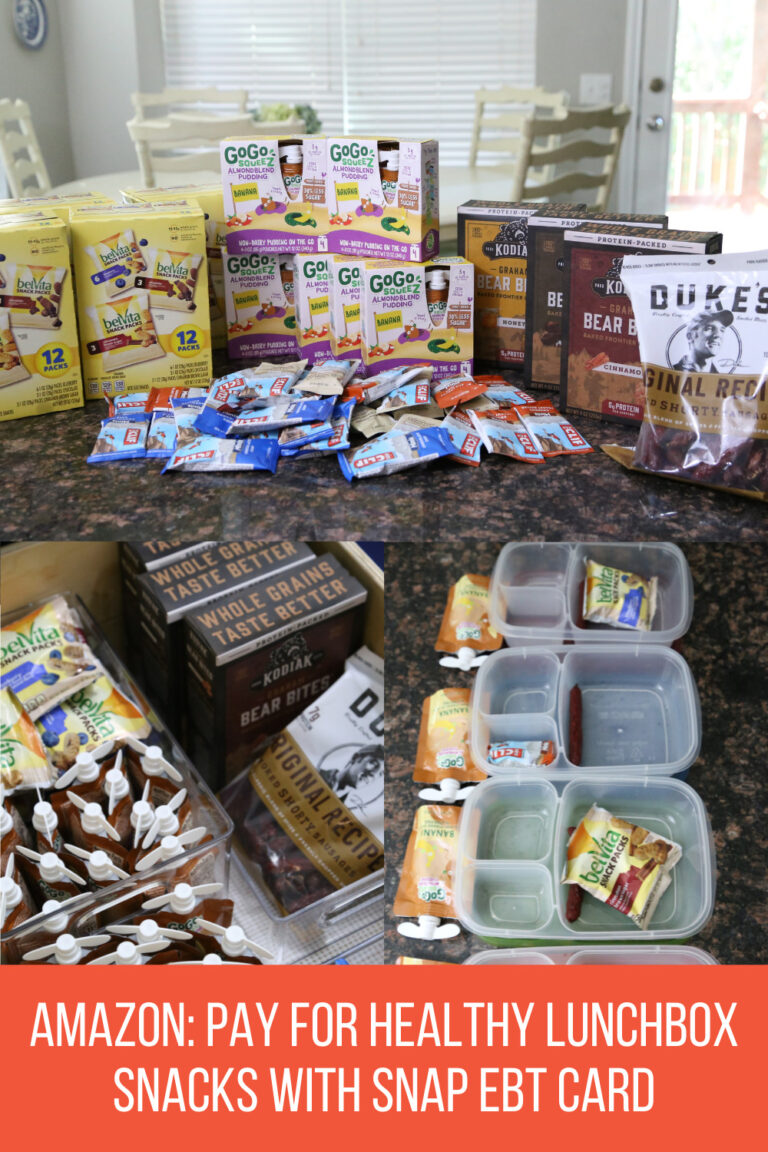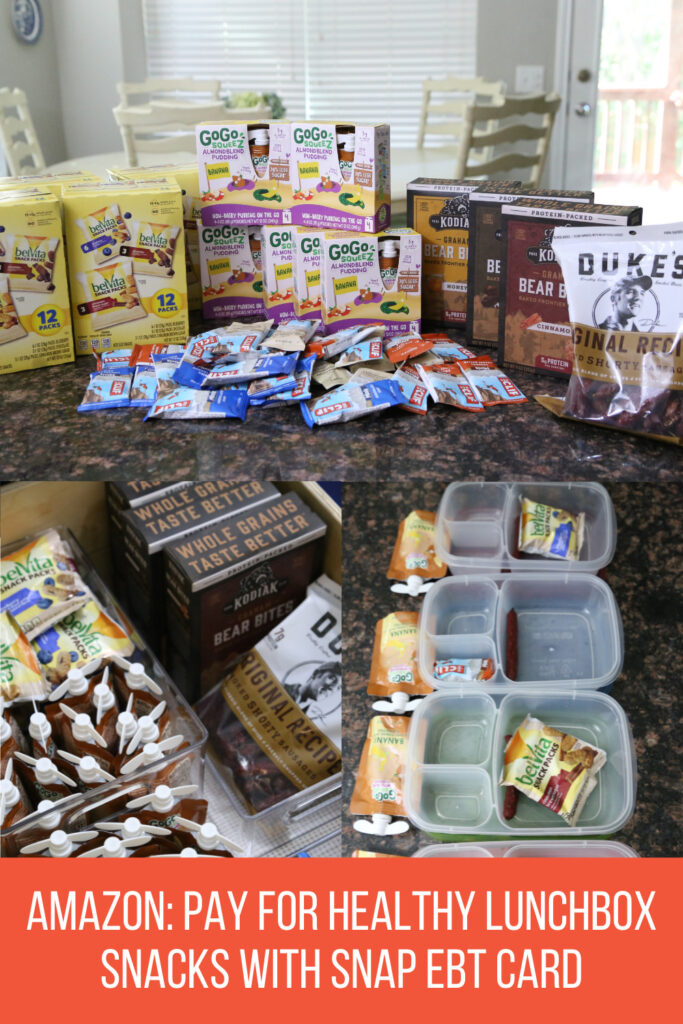 Below, I have some ideas for you that will help you strike this balance by ordering healthful snacks in bulk from Amazon, using your SNAP EBT card!
Through Amazon.com and Amazon Fresh's grocery offerings, SNAP recipients can enjoy time-saving benefits with free and convenient home delivery available on qualifying orders.
With your SNAP EBT card, you can shop Amazon Fresh without a membership – available in most major metropolitan areas.
In addition, SNAP recipients are qualified for a range of budget-saving offers and special discounts on different grocery brands.

How to Order from Amazon Using Your SNAP EBT Card
It's so easy and convenient to order from Amazon!
If you have a SNAP EBT card, you need to get your card added to your account TODAY.
It's super simple to shop on Amazon with your SNAP EBT card.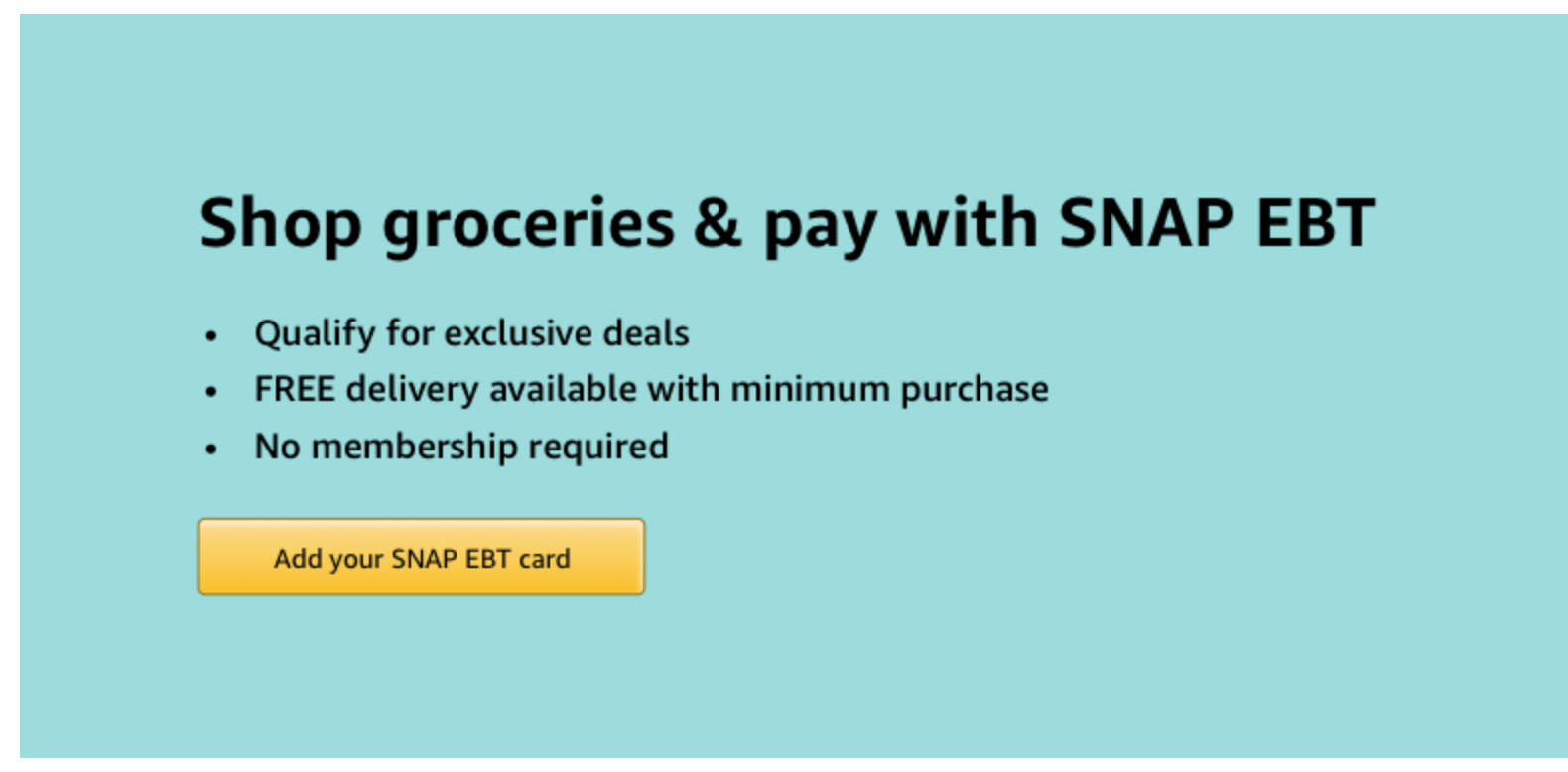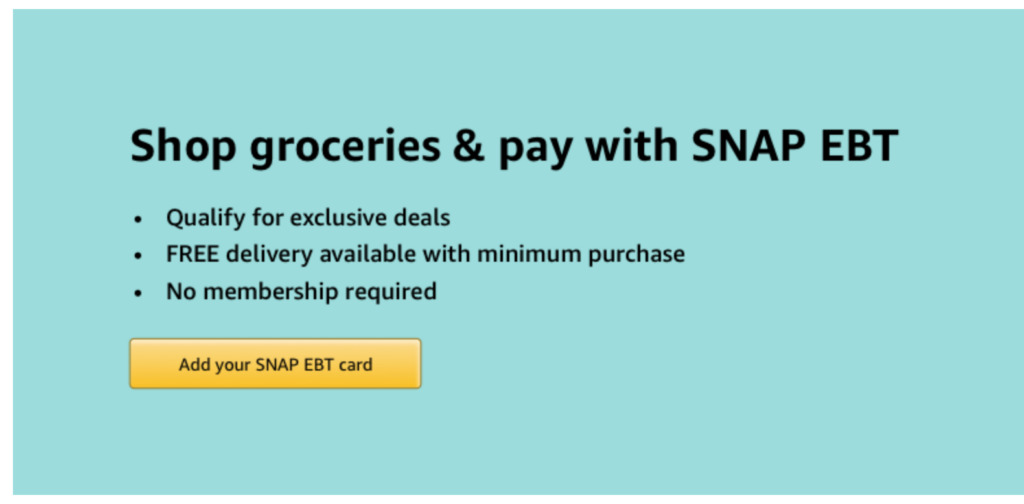 Step 1 – Visit Amazon.com/SNAP.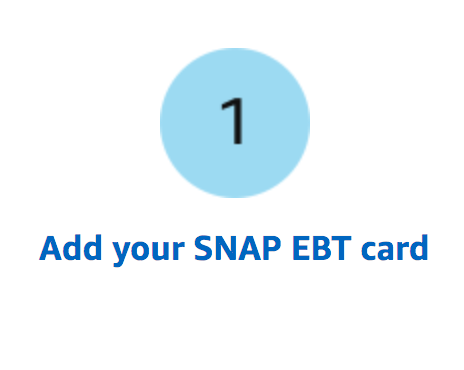 Step 2 – Add your SNAP EBT card information.

Step 3 – Shop for the groceries you need.

Step 4 – When it's time to checkout, add your SNAP EBT PIN to pay for eligible items.
You'll enjoy the convenience and time-saving benefits with free home delivery on qualifying orders!
How to Save Money on Convenience Snacks
#1 – Buy in bulk and check unit costs.
#2 – Watch protein costs and research best prices and options.
#3 – See your favorites on sale, or coupon available? Buy extra if it's a pantry staple or freezer friendly!
#4 – Keep an eagle eye on your grocery and food spending and make sure your convenience snack options fit into your budget.
#5 – Balance the more expensive convenience grab-n-go snacks with homemade goods. They do take a little time to prepare, but the cost savings will definitely create more balance in your overall grocery budget.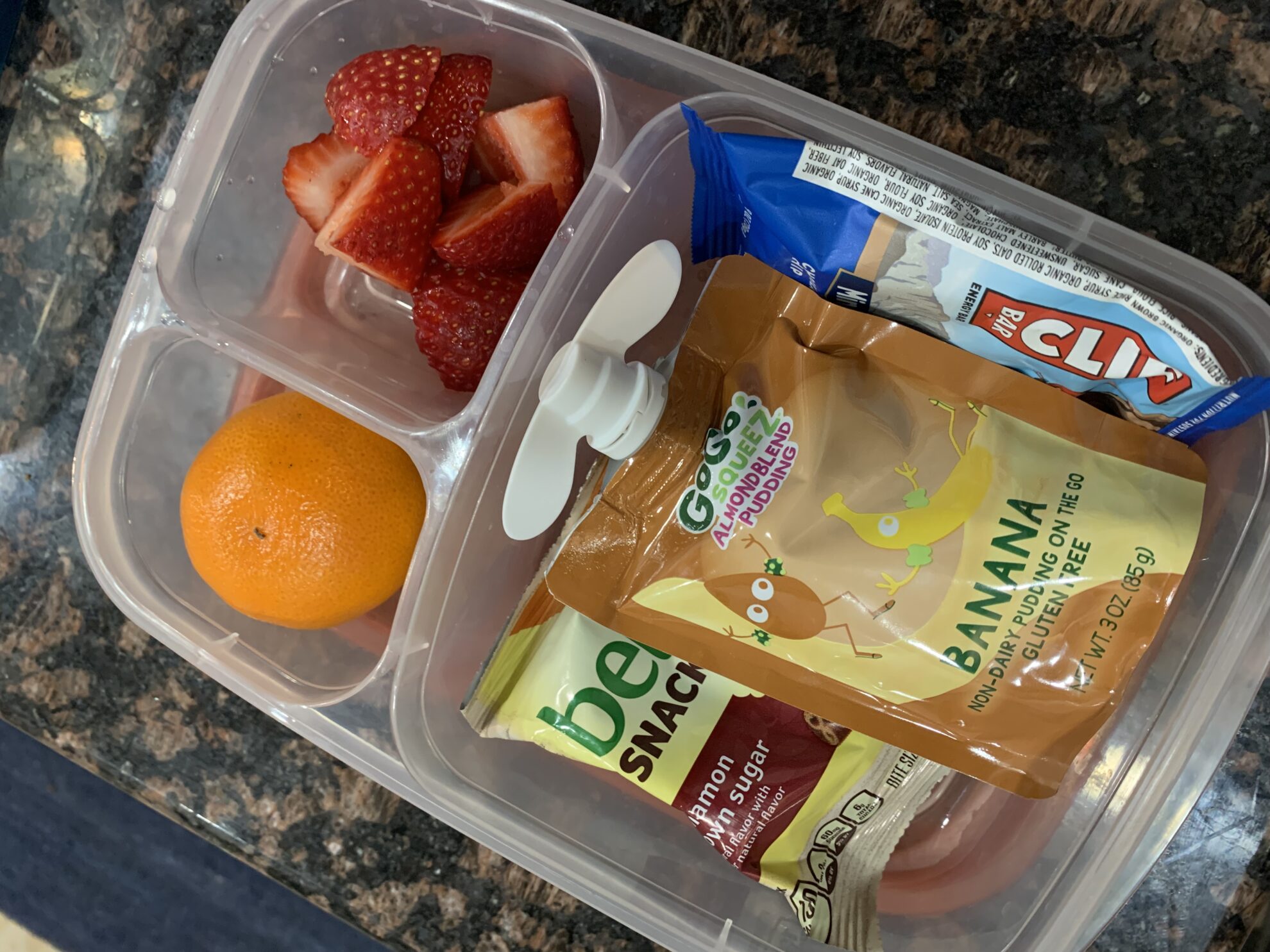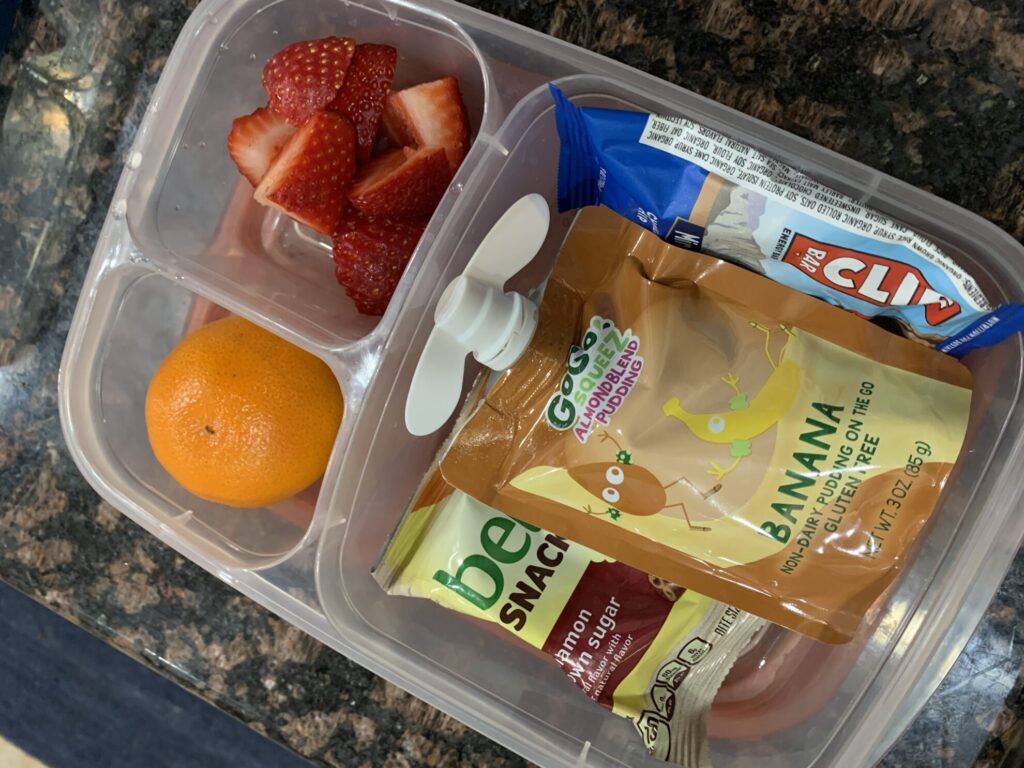 Yay for a school lunchbox, packed entirely by an 8 year old! Good job buddy!
How to Set Kids Up for Successful Packing
I want my boys to be both independent in the kitchen, learning how to prepare full meals, as well as other tasks like packing their lunch and snacks for the school day.
For many years, we have had a "lunchbox drawer" to help them make good and balanced choices.
The drawer has grown over the years, as they have grown. It's now a drawer plus 2 shelves.
Here's a look at our protein-packed + whole grain + affordable grab-n-go options for them to choose, all ordered from Amazon!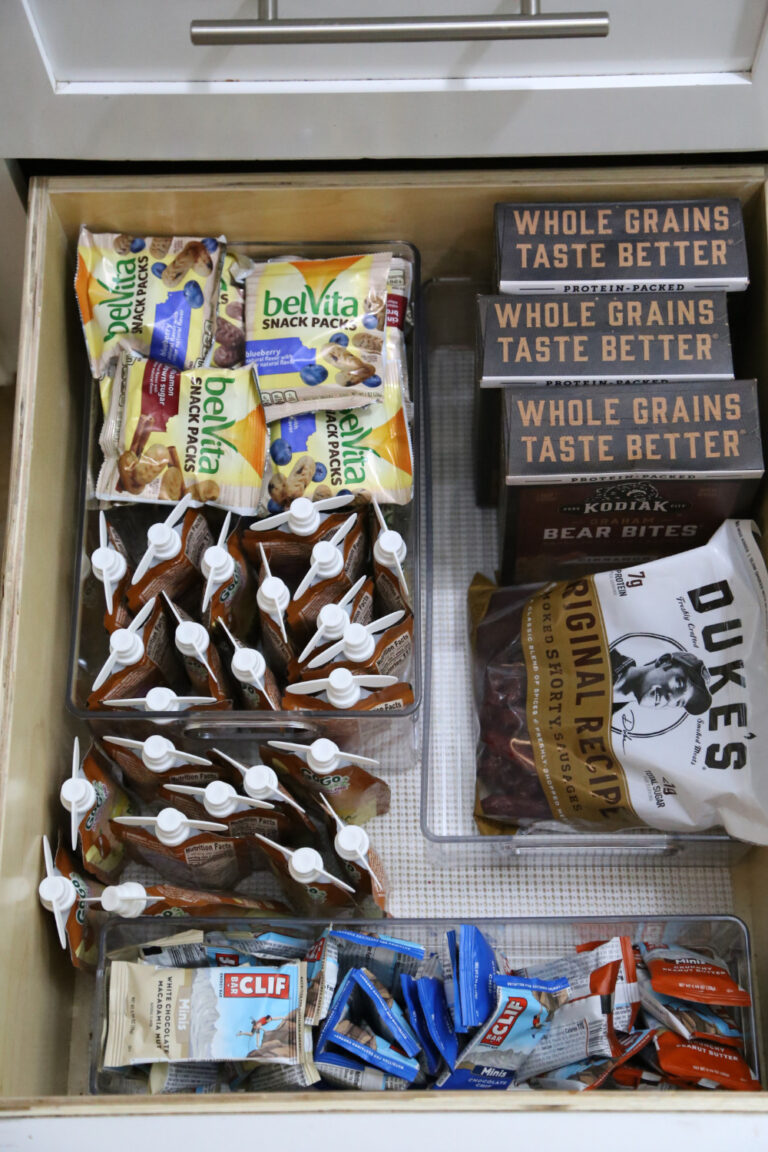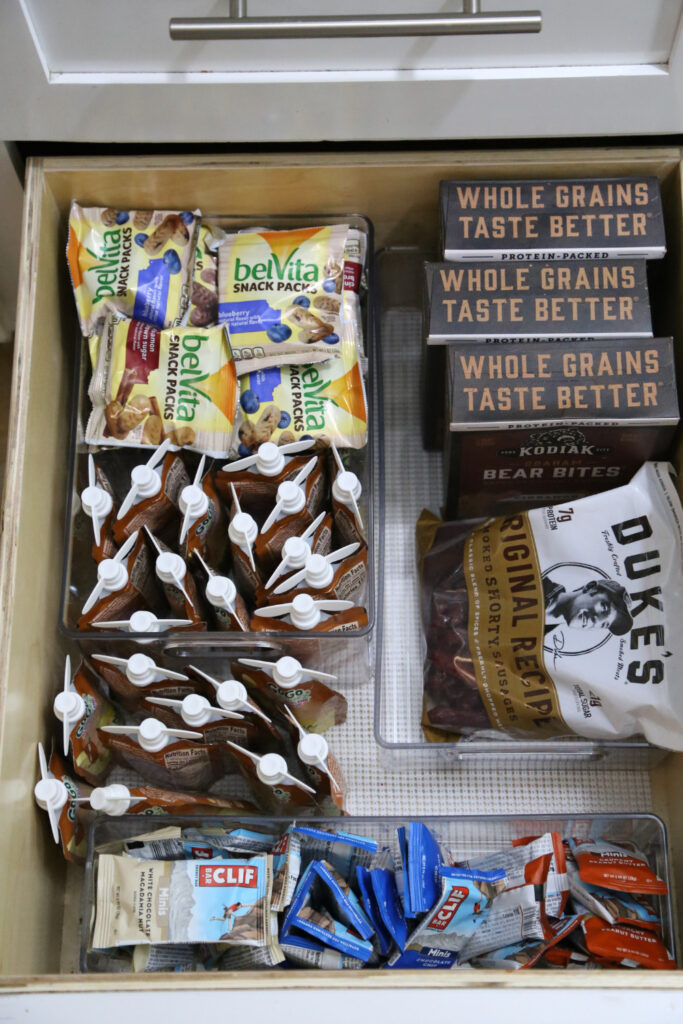 Having everything organized makes it even easier for the boys to grab snacks to go into their lunch boxes and backpacks.
They each have their preferences and I work hard to make sure they have easy, affordable options.
And yes, I watch and check to make sure they are getting a good balance of all the food groups!
Get Started Today with Your Amazon Order Using Your SNAP EBT Card
You ready to get started with affordable, bulk convenience snacks and lunch box goodies from Amazon!?!
Load your SNAP EBT card information to your account, order your groceries for delivery….and finally, enjoy the convenience and budget-friendly benefits of shopping for groceries online with Amazon.
To learn more, visit amazon.com/snap.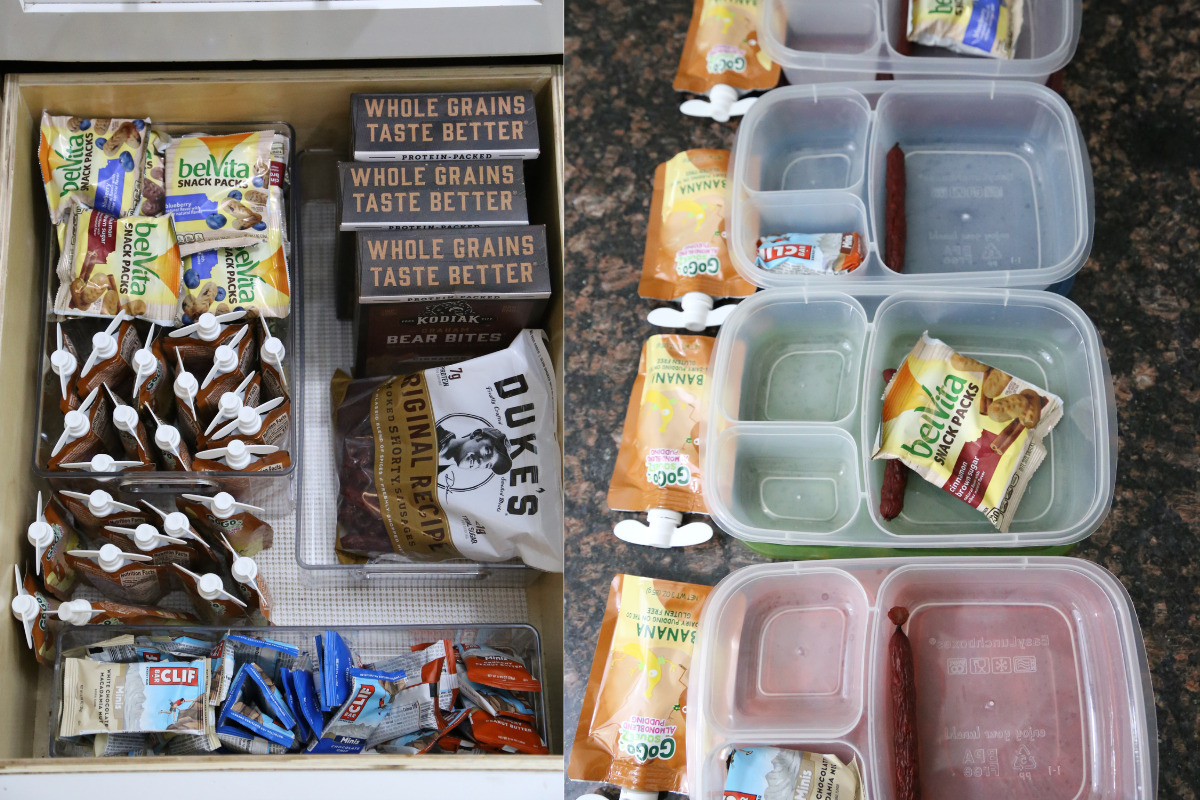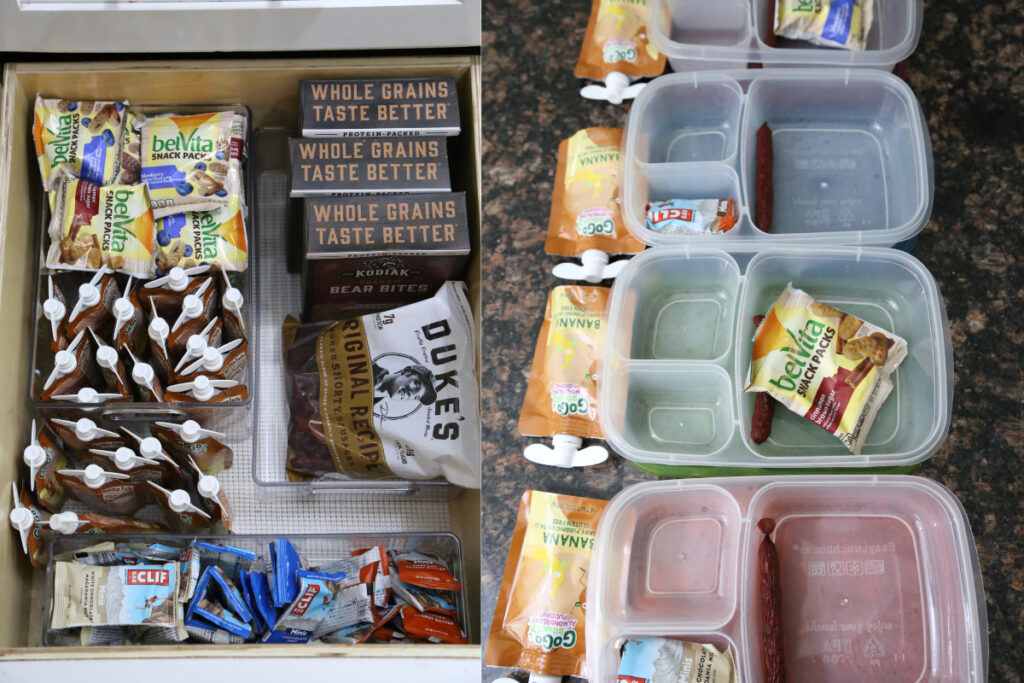 Disclaimer: This post is sponsored by Amazon, however all thoughts and opinions are my own.
Disclaimer: As an Amazon Associate, I earn commissions on qualifying purchases. Reviews, opinions are my own.