A low carb hash brown with summer squash and potatoes – grated and grilled to perfection!
It's a simple combination of grated potatoes and summer squash that makes for a delicious, lower carb option for hash browns.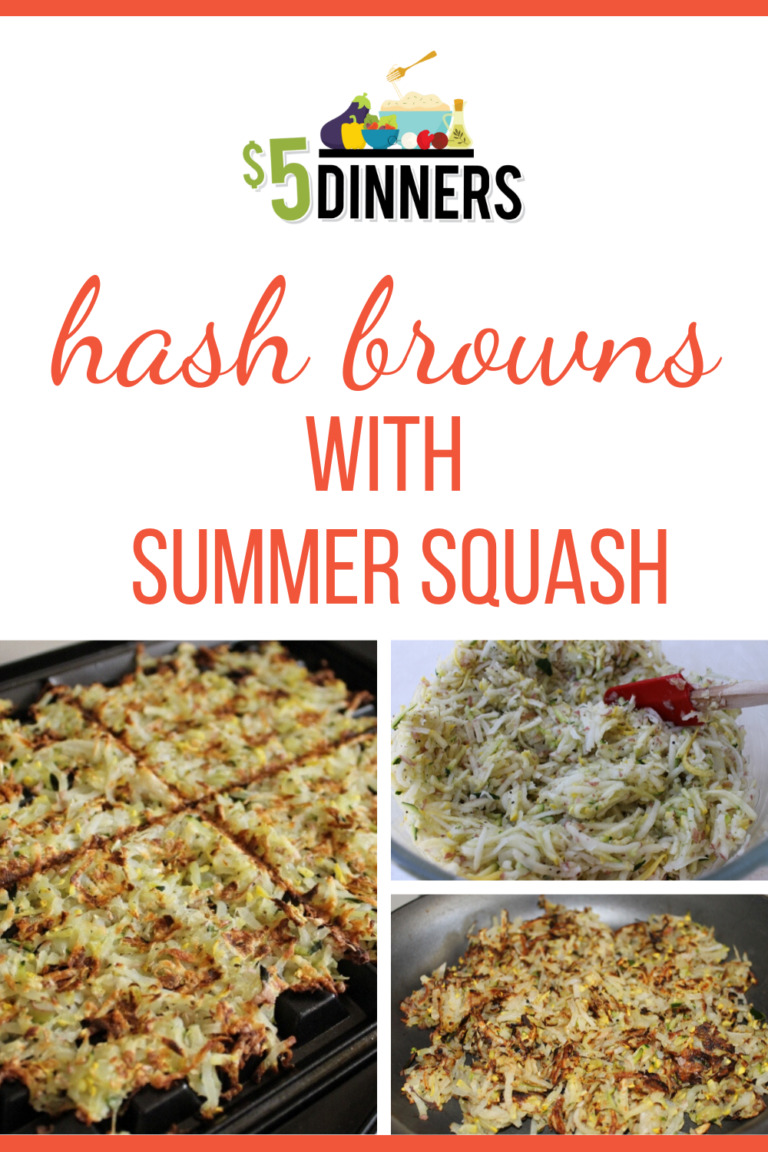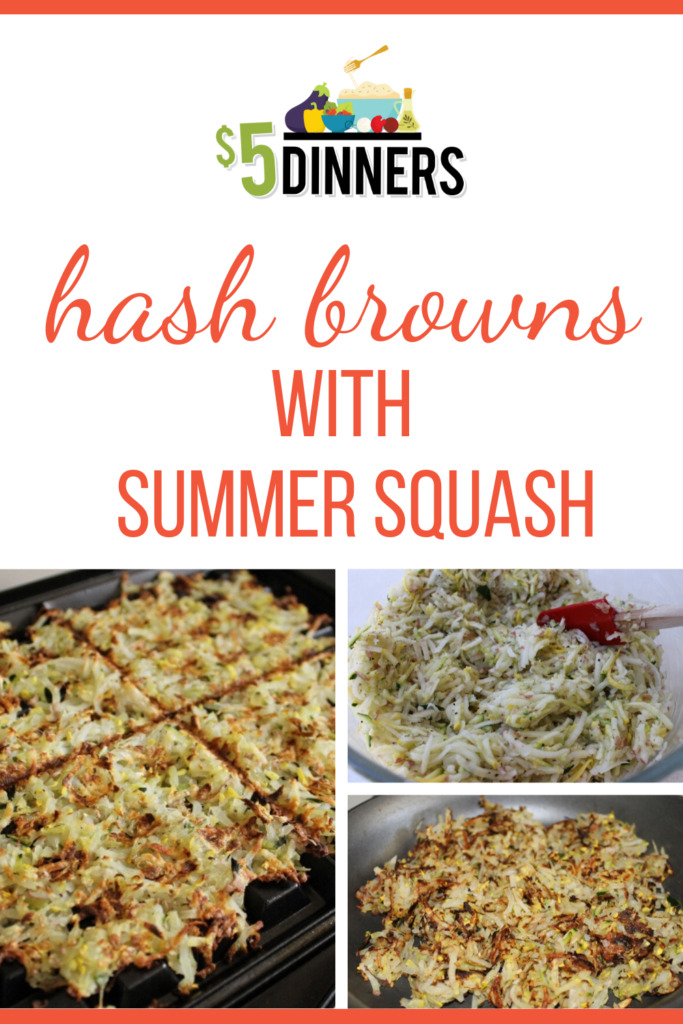 It's that time of year. The time of year when I struggle with my morals. Is it dishonest to hide squash in recipes?
What if I adopt the "don't ask, don't tell" squash policy? Is it acceptable as long as I admit that I have once again hidden squash in a recipe if they ask?
Well, it turns out I don't have to worry about solving this moral dilemma yet, nor do I have to worry about being recruited for Operation Covert Squash…
My daughter came into the kitchen and saw me grating potatoes and excitedly asked if I was making hash browns. I told her I was and asked her to get me a yellow squash and zucchini so I could add them. She was appalled and asked in horror if I was really going to "ruin perfectly good hash browns by adding squash".
And then I remembered that I was talking to the individual who clings to her dislike of summer squash. "Oh, I forgot that I was going to sneak in the yellow squash and then when you said you liked the recipe I was going to say, surprise they have squash in them".
She shook her head and said, "way to keep a secret mom" and walked away without getting me the needed squash.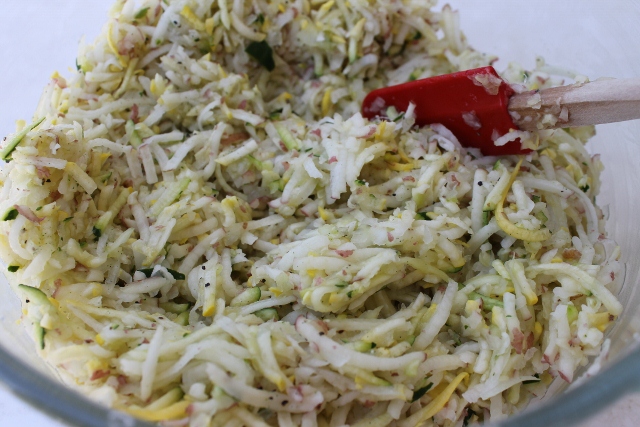 If your children do not like squash and you want to be covert about adding them to your hash browns, peel the squash, before grating so the color of the skin doesn't stick out from the color of the potatoes.
If your family likes squash, or if you have already given away your secret, leave the skin on the potatoes and the squash. The skin adds color, nutrients and cuts down on the time involved in preparing the vegetables.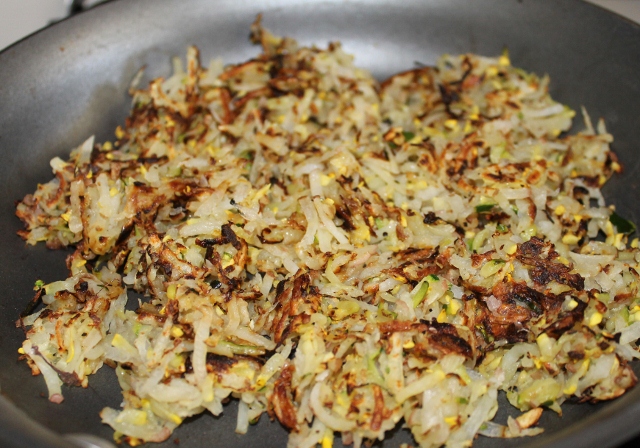 My daughter came back and asked if she could "try the hash browns made with the ingredient I'm not supposed to know about". She said that she liked them better than regular hash browns and described them as more flavorful and went back for seconds.
She could tell I was pleased, maybe because I exclaimed with delight "I knew you'd like them!" (need to work on my sneakiness).
She leveled me with a glare and said, "I admit that your hash browns with squash taste better than regular hash browns, but I still think you over-utilize squash in your recipes each summer".
Yep, definitely have to work on developing my sneaky!
Here is how to make a low carb hash browns to enjoy!
Lower carb hash browns made with a mix of grated potatoes and grated squash - cooked to perfection on a waffle iron.
Ingredients
1

lb

red potatoes, grated

grated

1

medium

yellow squash

grated

1

medium

zucchini

grated

1

small

onion

finely chopped

4

cloves

garlic

minced

1

tsp

seasoned salt

1/4

tsp

teaspoon pepper

1

Tbsp

olive oil
Instructions
If you have a food processor, run the potatoes, yellow squash, zucchini, onion, and garlic through it on the grate setting. If you don't have a food processor, you can use a box grater to grate the vegetables.

Squeeze the excess moisture from the vegetables. (Removing the liquid is essential to making crispy hash browns).

Add the seasoned salt and pepper to the vegetables and stir to thoroughly combine.

Add oil to a largest skillet you have. Spread the hash brown mixture evenly over the bottom of the pan.

Cook over a medium high flame until the bottom is crispy, approximately 4 - 6 minutes. Then flip and cook until the other side is crispy, approximately 4 - 6 minutes.