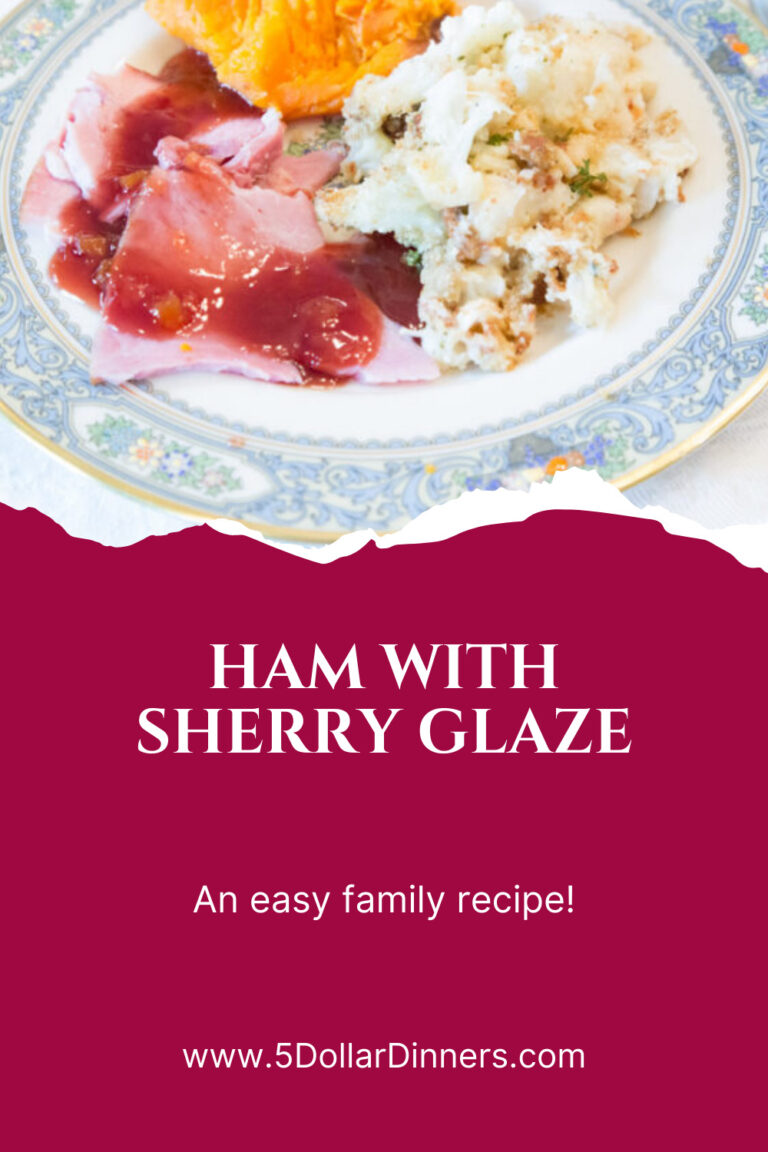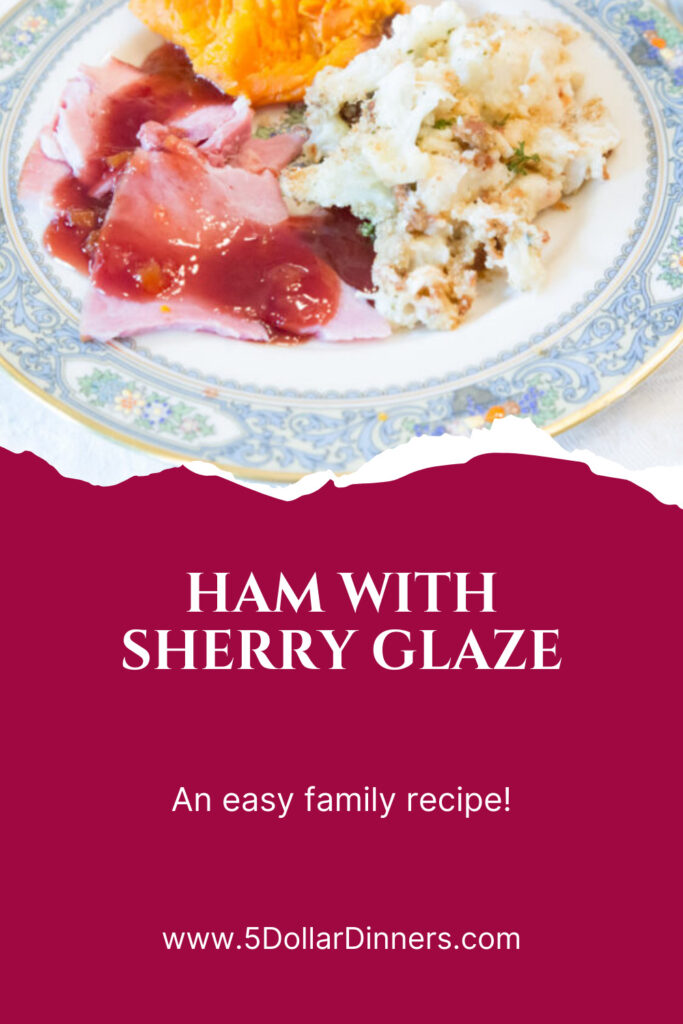 There is so much in this photo that you can't see.
What you can't see is the years of memories of having holiday meals with my mom on her china. (That's her gorgeous blue pattern above.)
Even though she was born in the northern US, she's a southern girl at heart and always serves holiday meals on her china.
But it's not a secret that she's not the best cook. Actually, she's a good cook…she just doesn't like to cook. The cooking "gene" skipped a generation in our family, going from my grandmother…skipping over my mom…and ending up with me!
My mom always makes my grandma's recipes for holiday meals and holiday brunches. I ALWAYS know what we'll be having for each meal…because they are tried and true recipes that you just don't mess with.
My grandma passed several years ago, but I'm grateful to have these recipes to continue making for my family!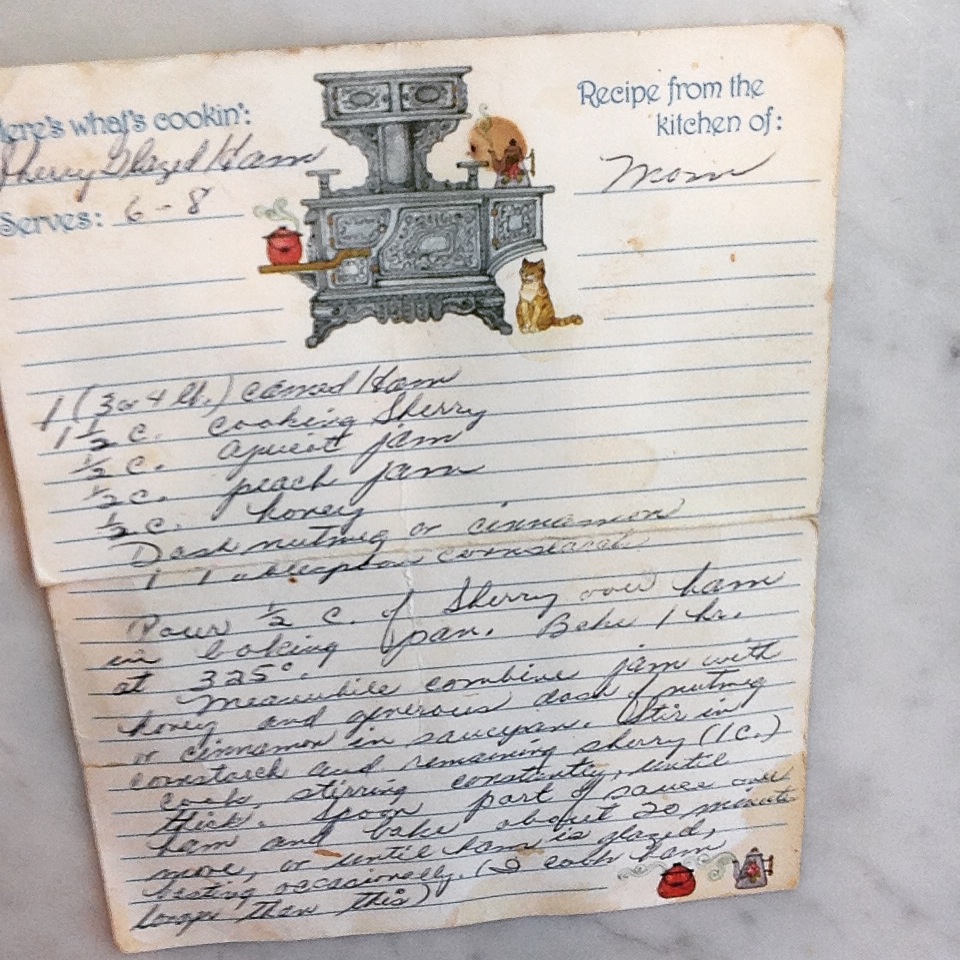 Here is my mom's well worn recipe card from my grandma. I miss her, her love of cooking and her delicious food! I'm sharing her Ham with Sherry Glaze…if you plan on making ham for your next holiday meal, I HIGHLY recommend make this glaze and sauce to go with it!
A beloved family recipe that is perfect for a holiday meal!
Ingredients
4

lb

carved ham

1 1/2

cups

cooking sherry wine

1/2

cup

apricot jam

1/2

cup

peach jam

1/2

cup

honey

Dash nutmeg or cinnamon

1

Tbsp

cornstarch
Instructions
Preheat oven to 325 F. Place the ham in a roasting or large baking dish. Pour 1/2 cup of the cooking sherry wine over the ham. Bake for 1 hour.

While the ham is baking, prepare the Sherry Glaze by combining the 2 jams, honey, a dash of nutmeg or cinnamon and the other 1 cup of sherry wine. Bring to bubbling and whisk in the cornstarch. Stir constantly until sauce thickens in a minute or two.

Spoon about 1/2 cup over the top of the ham in the oven when it has about 20 minutes left to bake. Reserve remaining sauce to use as topping for the ham on each plate.

Serve Ham with Sherry Glaze for your holiday feast.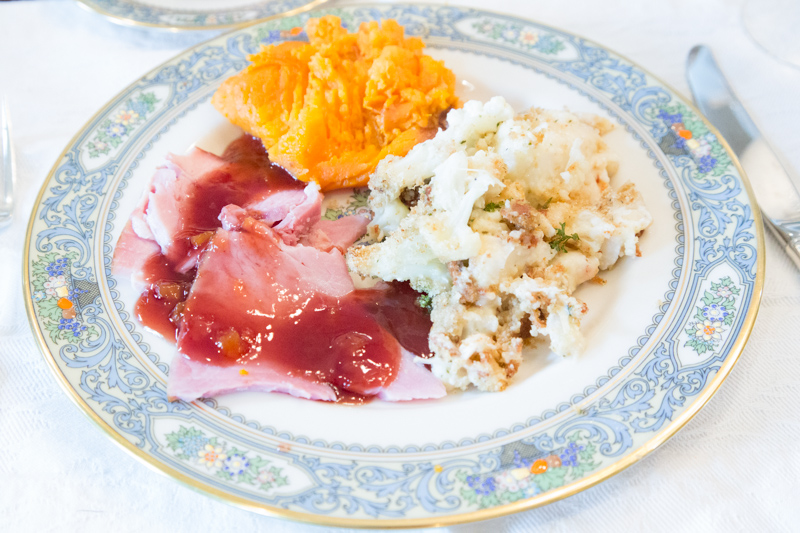 Disclosure: This post and video is sponsored by EatPork.org. All opinions and recipe are my own, as always.